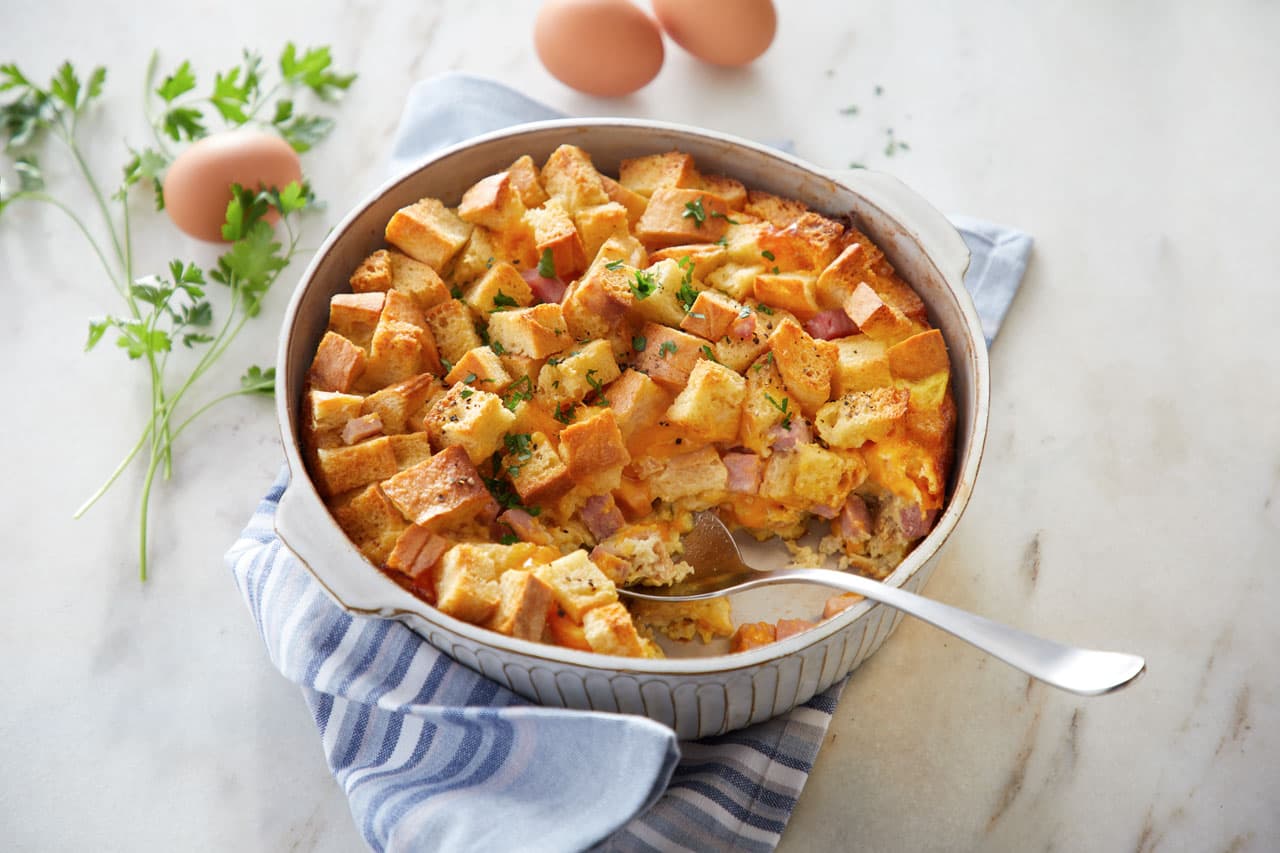 Classic Strata
Nutrition Information
Total Fat
20g
Total Carbohydrates
28g
Cholesterol
195mg
Sodium
1020mg
Dietary Fiber
1g
Sugars
4g
Protein
16g
Ingredients
6 tablespoons vegan buttery sticks; melted; divided

10 cups (10 oz.) 1" cubes French bread; divided

1½ cups (6 oz.) chopped cooked ham

1 package (7 oz.) nondairy non-soy cheese; chopped

10 eggs

1½ tsp. dry mustard

1 tsp. onion powder

½ tsp. salt
Directions
Coat bottom of 13"x9" (3 quart) baking dish with 3 tablespoons of the buttery sticks. Layer about half of the bread in bottom of dish. Top with ham and cheese. Top with remaining bread cubes.

In large bowl, beat eggs, almondmilk, mustard, onion powder and salt with wire whisk until well blended. Pour slowly over bread. Press bread into mixture with back of a spatula. Drizzle with remaining melted buttery sticks.

Cover; refrigerate 8 hours or overnight.

When ready to serve, remove from refrigerator and let stand 30 minutes. Heat oven to 350°F. Uncover and bake 30 minutes. Cover with foil; bake 25 to 30 minutes or until top is golden brown and knife inserted in center comes out clean. Let stand 5 minutes before serving. Run knife around edges to loosen edges.
Made with these products: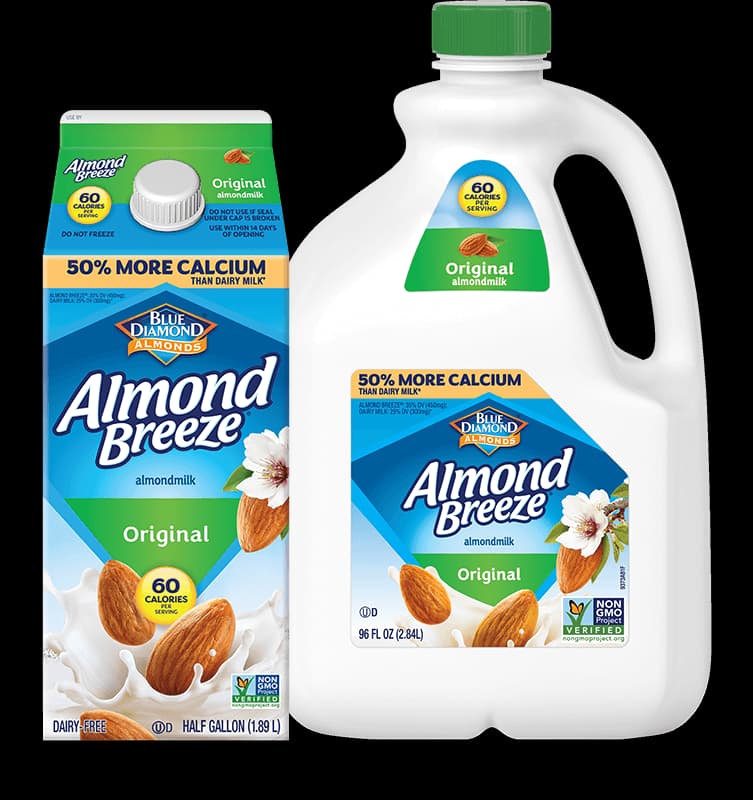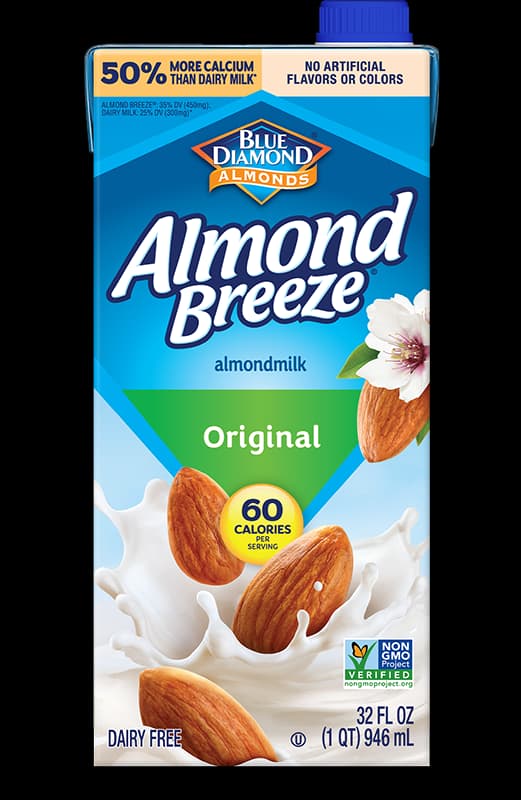 Shelf Stable Original Almondmilk