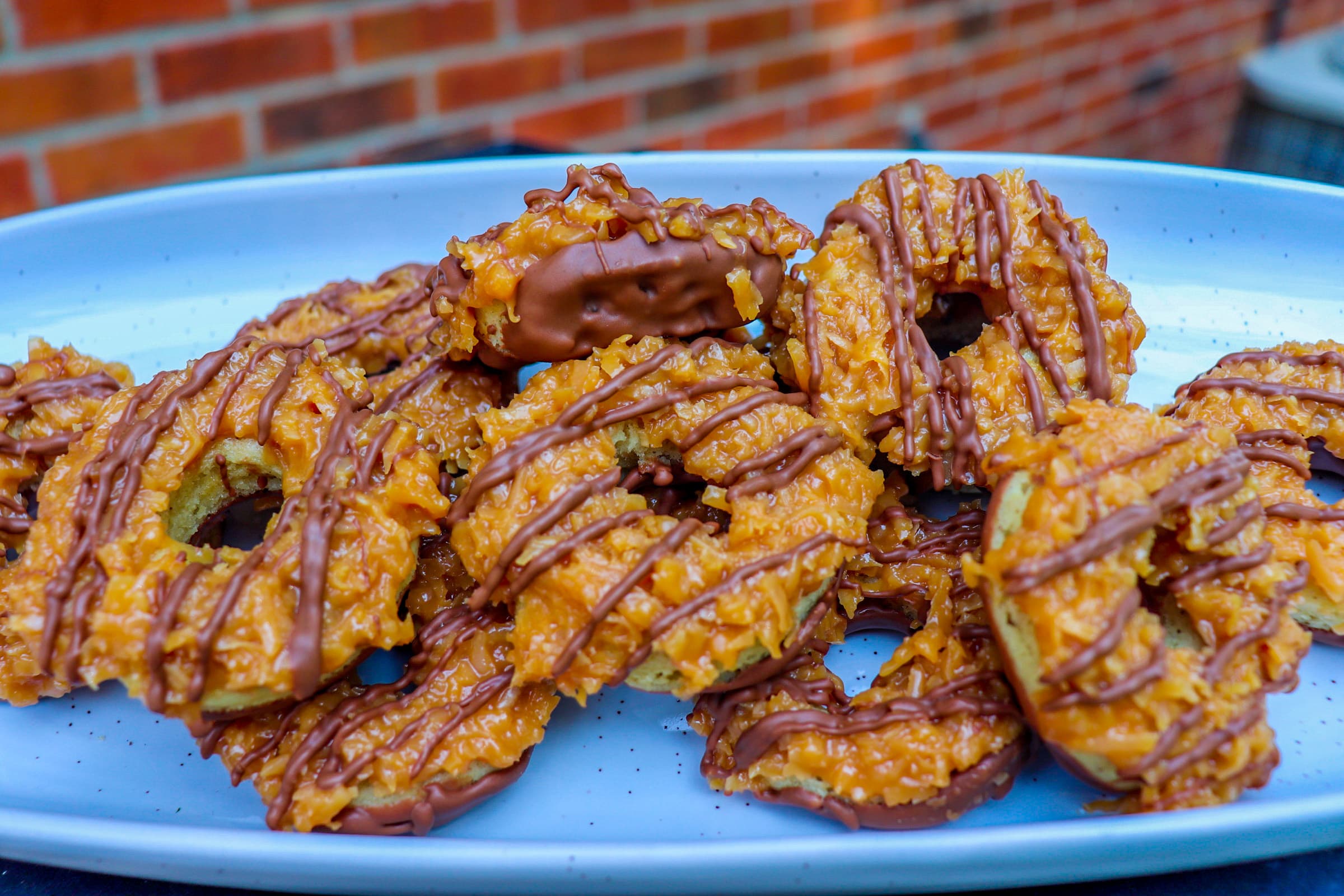 Caramel Coconut Donut
Nutrition Information
No nutritional info available at this time.
Ingredients
Donut Ingredients:
1 cup flour

1 teaspoon cornstarch

1 teaspoon baking powder

1⁄4 teaspoon baking soda

1⁄4 teaspoon nutmeg

1⁄3 cup granulated sugar

1⁄4 cup sour cream

1 egg

2 tablespoon butter (melted)

1 1⁄2 teaspoon vanilla or almond extract
Topping:
15 oz caramel candies (unwrapped)

2 cups sweetened coconut flakes

1⁄4 teaspoon salt

1 cup melting chocolate wafers
Dairy-Free Caramel Option:
1⁄2 cup brown sugar

1⁄2 cup corn syrup

2 tablespoon vegan butter

1 teaspoon salt

1 teaspoon vanilla extract
Directions
Preheat the oven to 350 degrees.

In a large bowl, combine flour, cornstarch, baking powder, baking soda, nutmeg and sugar. Mix until well combined and then add remaining wet ingredients. Stir until smooth.

Add the mixture to a piping bag or sandwich bag with the tip cut off. Fill the baking pan halfway with the batter.

Bake in the oven for 10-12 minutes or until the tops are golden brown. Remove and allow time to cool.

In a microwave safe container, add your chocolate wafers. Place them in the microwave on the defrost setting for 30 seconds. Stir thoroughly. If not completely melted, continue to microwave for 15 seconds intervals and stir until smooth.

Remove the donuts from the pan and dip the bottom half into the chocolate. Place them on a baking sheet, chocolate side up, and allow them to harden.

In another microwave safe dish, add your caramel bits along with the Almond Breeze Extra Creamy Almondmilk. Place in the microwave for 1 minute. Remove, stir and place back into the microwave for 30 second intervals until completely melted.

Add in the coconut flakes and mix until well coated.

Flip the donuts over and add a generous amount of the caramel mixture to the top of the donuts.

Add the remaining chocolate to a piping bag and drizzle it on to the donuts for the classic finish. Allow the donuts to cool and enjoy!

For the dairy-free caramel, add all ingredients except the vanilla into a saucepan over high heat.

Mix until the butter is melted and then turn the heat to medium and let cook untouched for 5 minutes.

Remove from heat and stir in vanilla extract.

Continue to step eight of the Samoa Donut recipe.
Made with these products: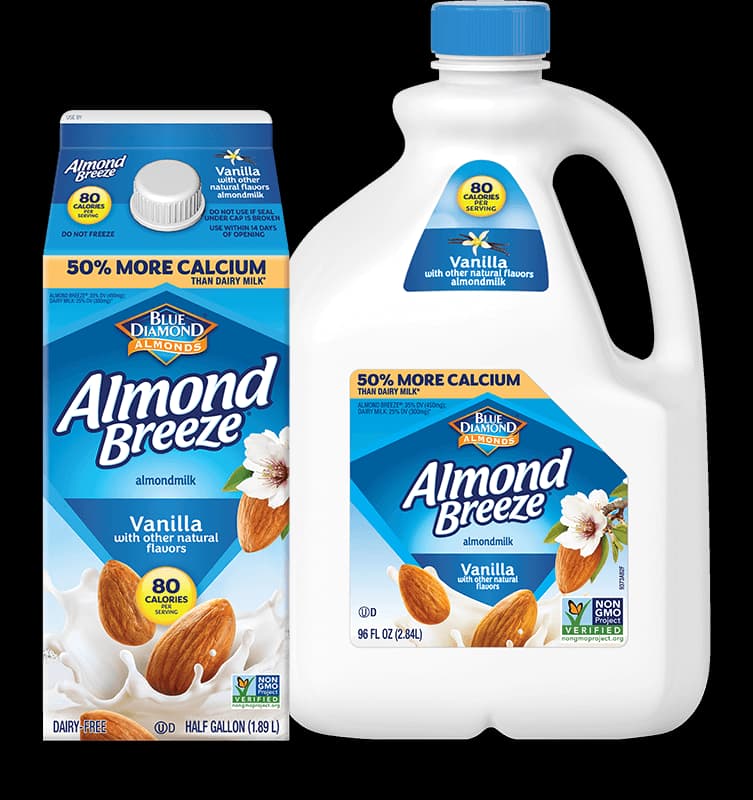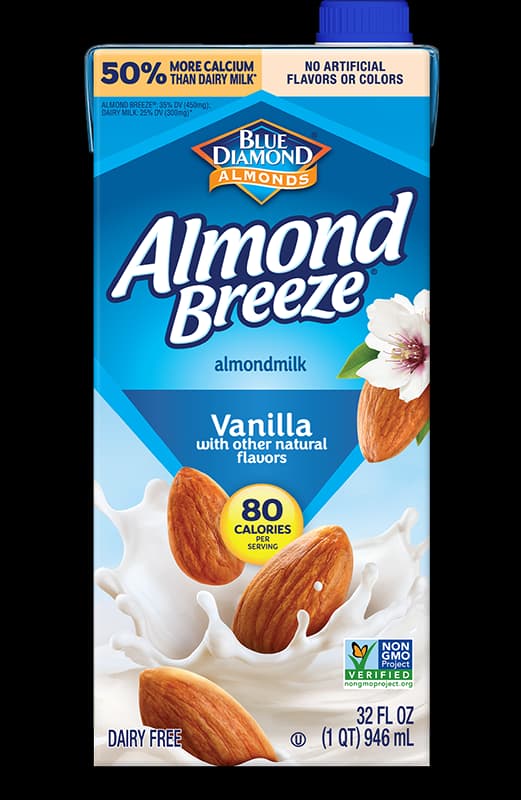 Shelf Stable Vanilla Almondmilk