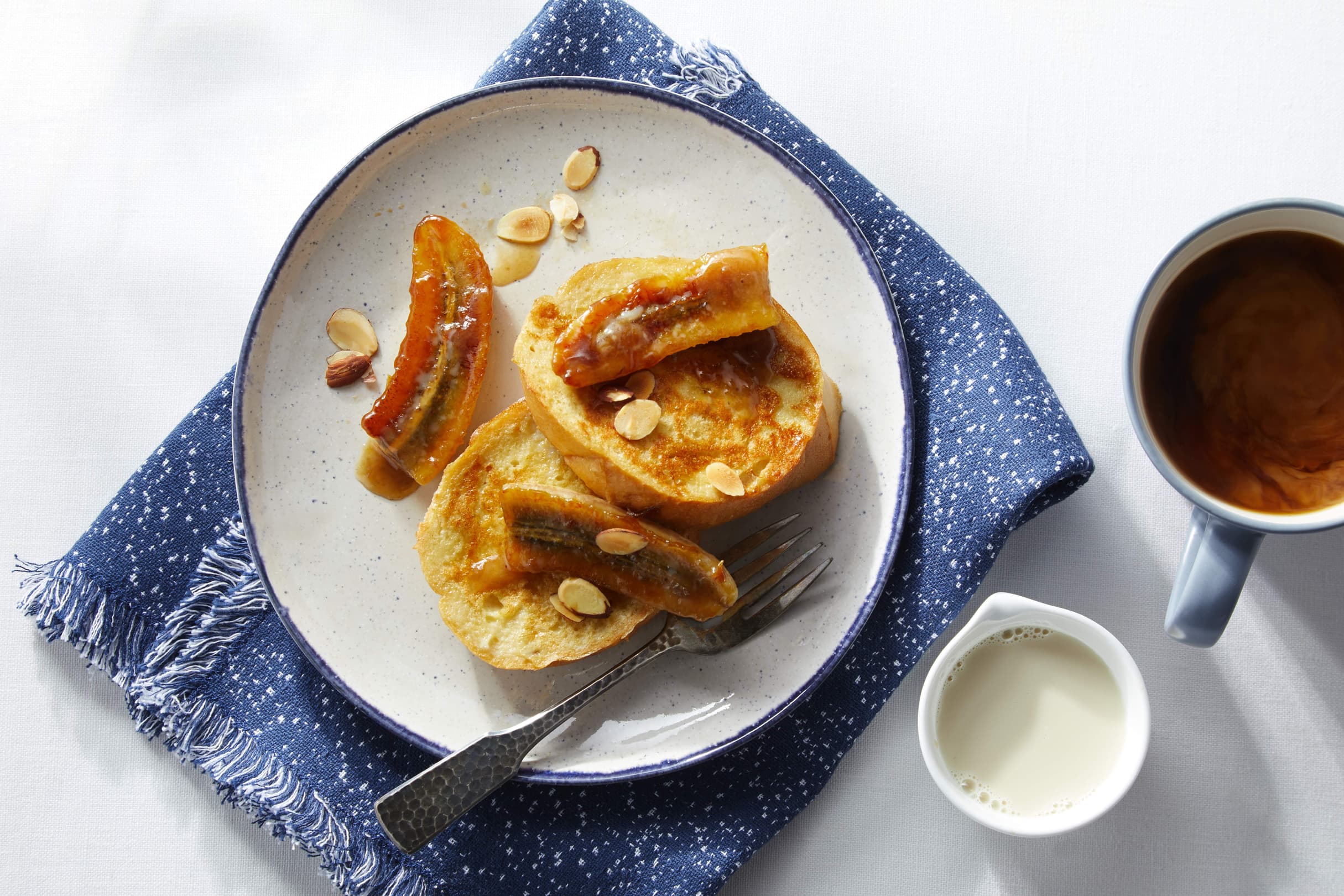 Caramel Banana French Toast
Nutrition Information
Calories
600
Total Fat
9g
Total Carbohydrates
109g
Cholesterol
140mg
Sodium
970mg
Dietary Fiber
5g
Sugars
34g
Protein
21g
Ingredients
3 large eggs

8 slices French bread (about ¾-inch thick)

2 bananas, quartered

2-3 Tbsp. brown sugar

Plant butter or coconut oil for cooking

Toasted almonds
Directions
Heat oven to 250°F. Place a metal cooling rack on top of a rimmed baking sheet and place inside the oven.

In a shallow bowl whisk together eggs and creamer until well blended. Dip bread slices in creamer mixture, thoroughly soaking each side.

Heat a griddle or non-stick skillet over medium heat; add enough plant butter or oil to coat pan. Working in batches, place bread slices on griddle and cook 3-5 minutes on each side until golden brown. Transfer slices to the pan in the oven to keep warm.

Add another thin layer of plant butter or oil to the skillet. Dip banana slices in browned sugar on both sides and place in a single layer in the skillet. Cook for 2-4 minutes on each side until lightly browned and caramelized.

Serve french toast topped with caramelized bananas and toasted almonds, if desired.
Made with these products: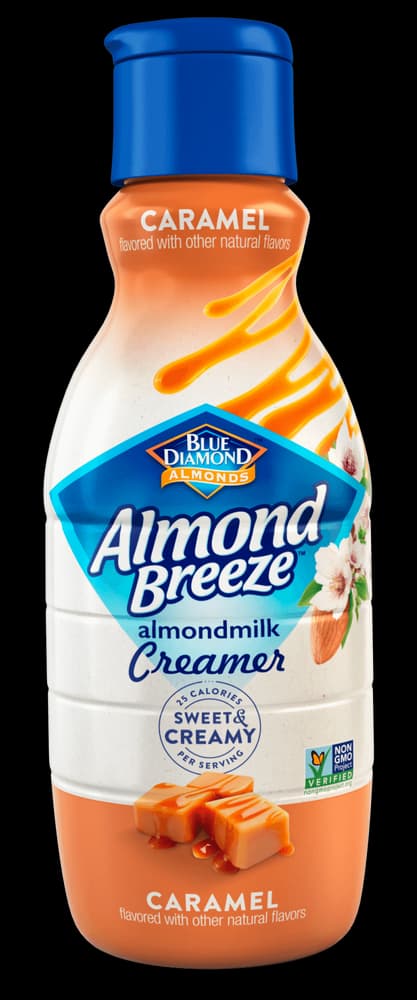 Caramel Almondmilk Non-Dairy Creamer