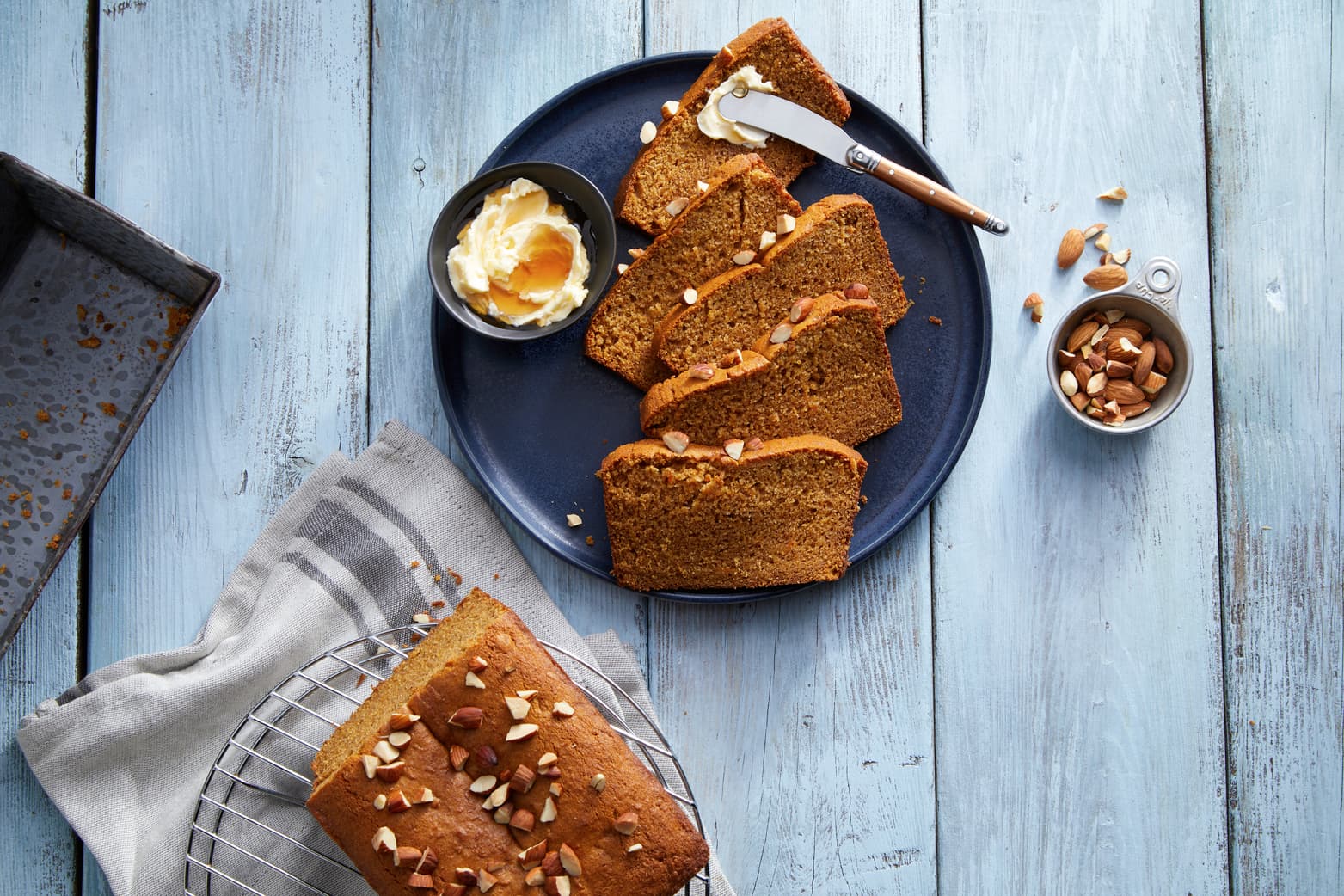 Butternut Squash Bread
Nutrition Information
Calories
370
Total Fat
17g
Total Carbohydrates
52g
Cholesterol
75mg
Sodium
410mg
Dietary Fiber
3g
Sugars
28g
Protein
5g
Ingredients
3½ cups butternut squash (peeled and cut into ½" pieces)

2 Tbsp. olive oil

½ cup softened butter

½ cup sugar

½ cup brown sugar

2 large eggs at room temperature

½ tsp. vanilla extract

¾ cup whole wheat flour

1 tsp. baking soda

1 tsp. ground cinnamon

¾ tsp. salt

½ cup yogurt
Directions
Preheat oven to 375°F. Place squash on a foil lined baking sheet and drizzle with olive oil. Toss to coat, then bake 25-30 minutes, until very tender. Reduce oven to 325°F. Prepare a 9"x5" loaf pan with nonstick cooking spray.

Transfer squash to a bowl and use a potato masher to mash until smooth.

In a large bowl, beat butter, sugar and brown sugar until blended. Add eggs, one at a time, until well combined. Add mashed squash and vanilla.

In a medium bowl, whisk almond flour, whole wheat flour, baking soda, cinnamon and salt. Alternately add flour mixture and yogurt to the squash mixture, beating well after each addition.

Bake 55-60 minutes, or until a toothpick inserted in the center comes out clean. Cool in pan for about 10 minutes, then remove from pan to a wire rack to cool slightly. Cut intopieces and serve.
Made with these products: