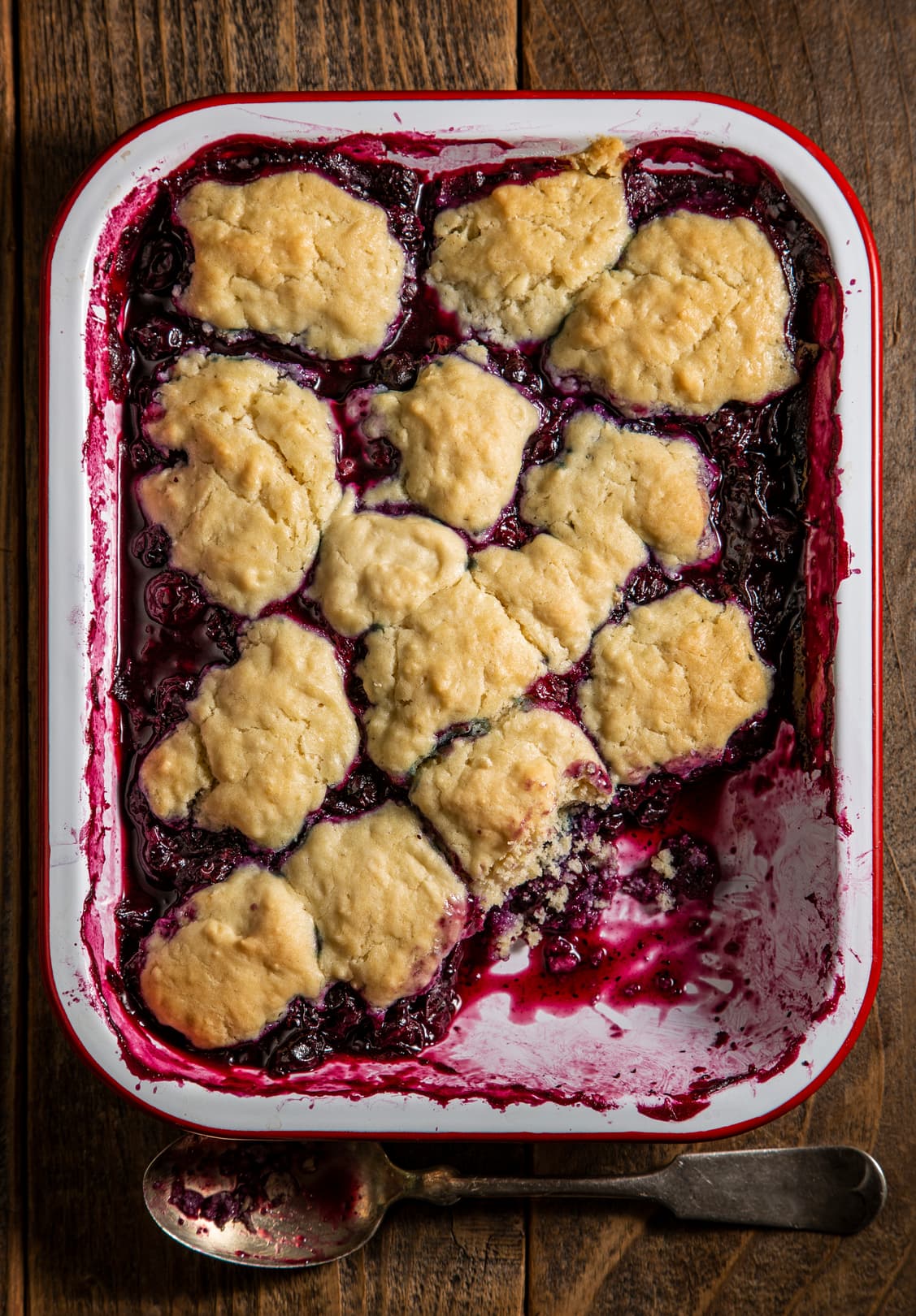 Blueberry Cobbler
Nutrition Information
Total Fat
8g
Total Carbohydrates
57g
Cholesterol
20mg
Sodium
300mg
Potassium
149mg
Dietary Fiber
4g
Sugars
32g
Protein
4g
Ingredients
7 cups fresh blueberries divided

1/2 cup sugar

3 tablespoons lemon juice

2 tablespoons cornstarch

Finely grated zest of 1 lemon

1 1/2 cups flour

3 tablespoons sugar

2 1/4 teaspoons baking powder

1/4 teaspoon salt

5 tablespoons butter softened
Directions
Preheat oven to 400°F and lightly butter an 11 X 7-inch baking dish.

Stir together 5 cups blueberries, sugar, lemon juice and cornstarch in a medium saucepan. Cook over medium-low heat, stirring frequently, until mixture is thickened. Stir in remaining blueberries and lemon zest and transfer to prepared dish.

Stir together flour, sugar, baking powder and salt in a medium bowl, then stir in Almond Breeze and butter. Drop spoonfulls over hot berry mixture. Bake for 30 minutes or until topping is lightly browned and cooked through.
Made with these products: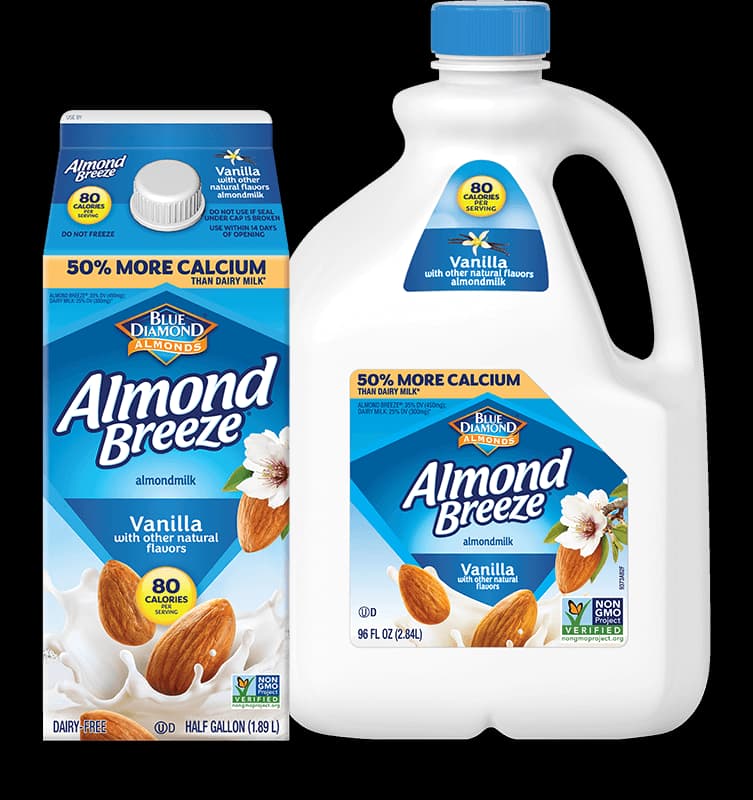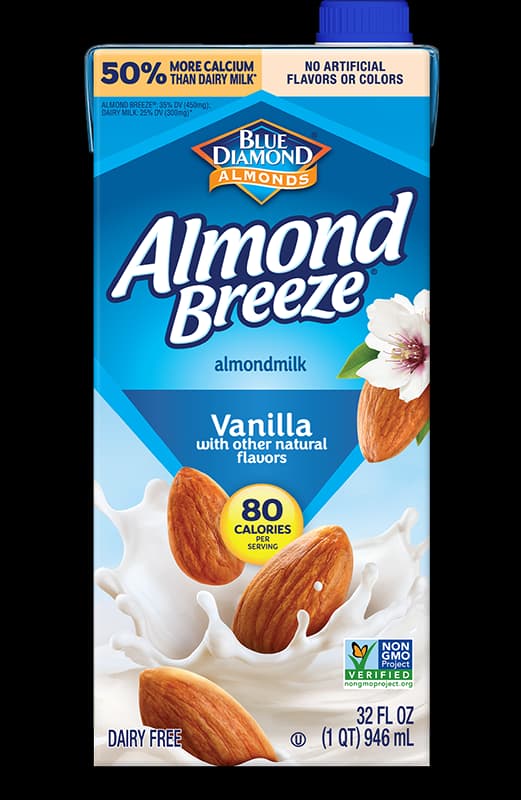 Shelf Stable Vanilla Almondmilk