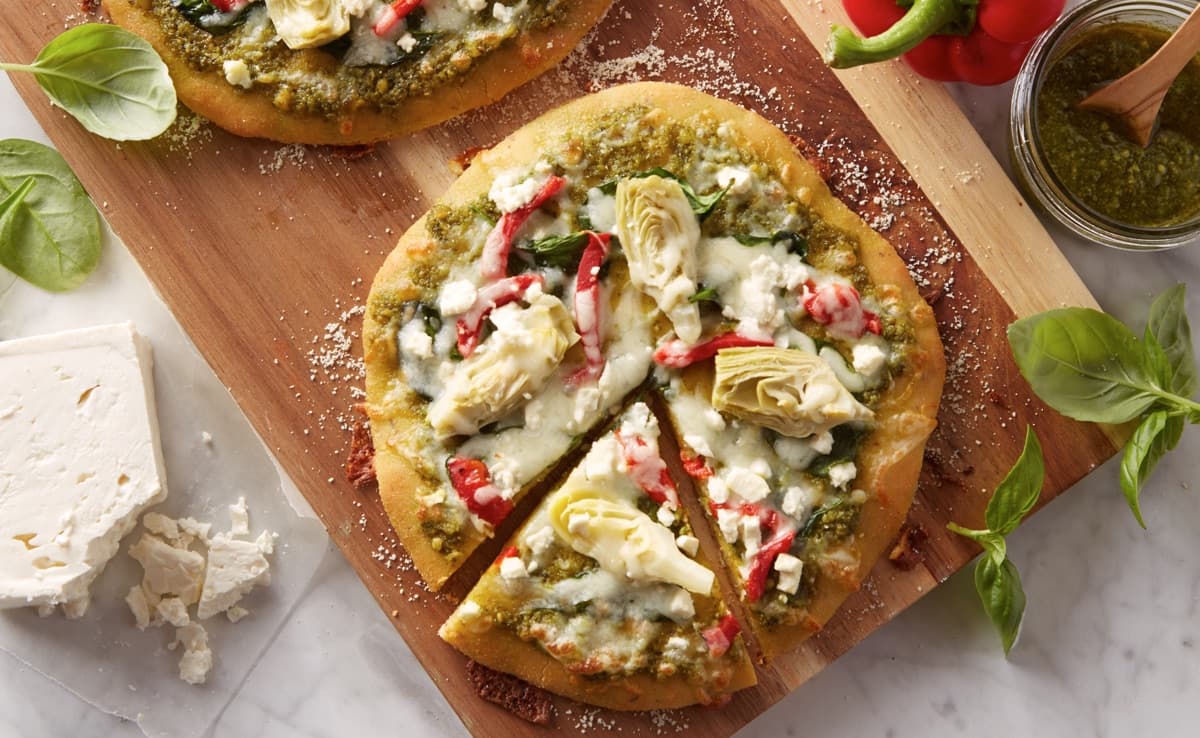 St. Patty's Day Party Recipes Your Guests Will Love
Hosting a St Patrick's Day party and not sure what to make for your guests? No worries, Blue Diamond's got you covered when it comes to yummy green recipes that your guests will love! From St Patty's Day breakfast recipes to appetizer and lunch recipes, there's sure to be something for everyone.
4 Easy St Patty's Day Recipes
Start the morning off right with our easy, five minute Shamrock Shake Smoothie recipe.
1 cup Almond Breeze Unsweetened Vanilla (or for extra creaminess use Almond Breeze Unsweetened Vanilla Almond Cashew Milk Blend)
1 very ripe banana
1/2 teaspoon vanilla extract
5-10 fresh mint leaves (plus extra for garnish)
1/2 a ripe avocado
1 cup ice
Keep the St. Patty's Day breakfast recipe simple with this easy party favorite.
6 eggs
1/4 cup Almond Breeze Unsweetened Original (or for extra creaminess use Almond Breeze Unsweetened Almondmilk Cashewmilk Blend Original)
1 teaspoon olive oil
Handful of chopped leafy greens (sweet potato greens or spinach)
1 small zucchini – sliced into thin coins
1 clove of garlic – minced
2 medium tomatoes – sliced
Handful of cherry tomatoes – halved
Fresh herbs (sage thyme or basil)
Salt & pepper
Pinch of smoked paprika (optional)
The ultimate St Patty's Day appetizer recipe that will keep your guests coming back to the snack table for more. Pairs great with pretzels, crackers, sliced raw veggies, and chips.
1 1/4 cups frozen peas (thawed)
1 can of chickpeas (standard 12oz can)
1/4 cup chopped fresh parsley
1/4 cup Unsweetened Almond Breeze (or for extra creaminess use Almond Breeze Unsweetened Almondmilk Cashewmilk Blend Original)
1/2 cup chopped onion
1 garlic clove (chopped)
2 tbs lemon juice
2 tbs ground cumin
Pinch of salt and pepper (or to taste)
Continuing with our green theme, this gluten-free green pizza recipe will help to refuel your guests for lunch or dinner so you can keep the party going. Make it fun and set up a topping bar so your guests can add whatever they'd like!
Crust
1 packet (0.25 oz) active dry yeast
1 tsp. sugar1 cup warm water (110-115°F), divided1
½ cups Blue Diamond Almond Flour
1½ cups arrowroot flour
1 ½ cups tapioca flour
¼ cup coconut flour
1 Tbsp. ground flax seed
½ tsp. ground psyllium husk
2 tsp. baking powder
½ tsp. salt
3 large eggs, beaten
¼ cup olive oil
Topping
½ cup basil pesto
1 cup baby spinach
1 cup artichoke hearts, drained and squeezed dry
½ cup roasted red pepper strips
1 cup shredded mozzarella cheese
½ cup crumbled feta cheese
Check out more of our green-inspired St Patty's Day recipes.