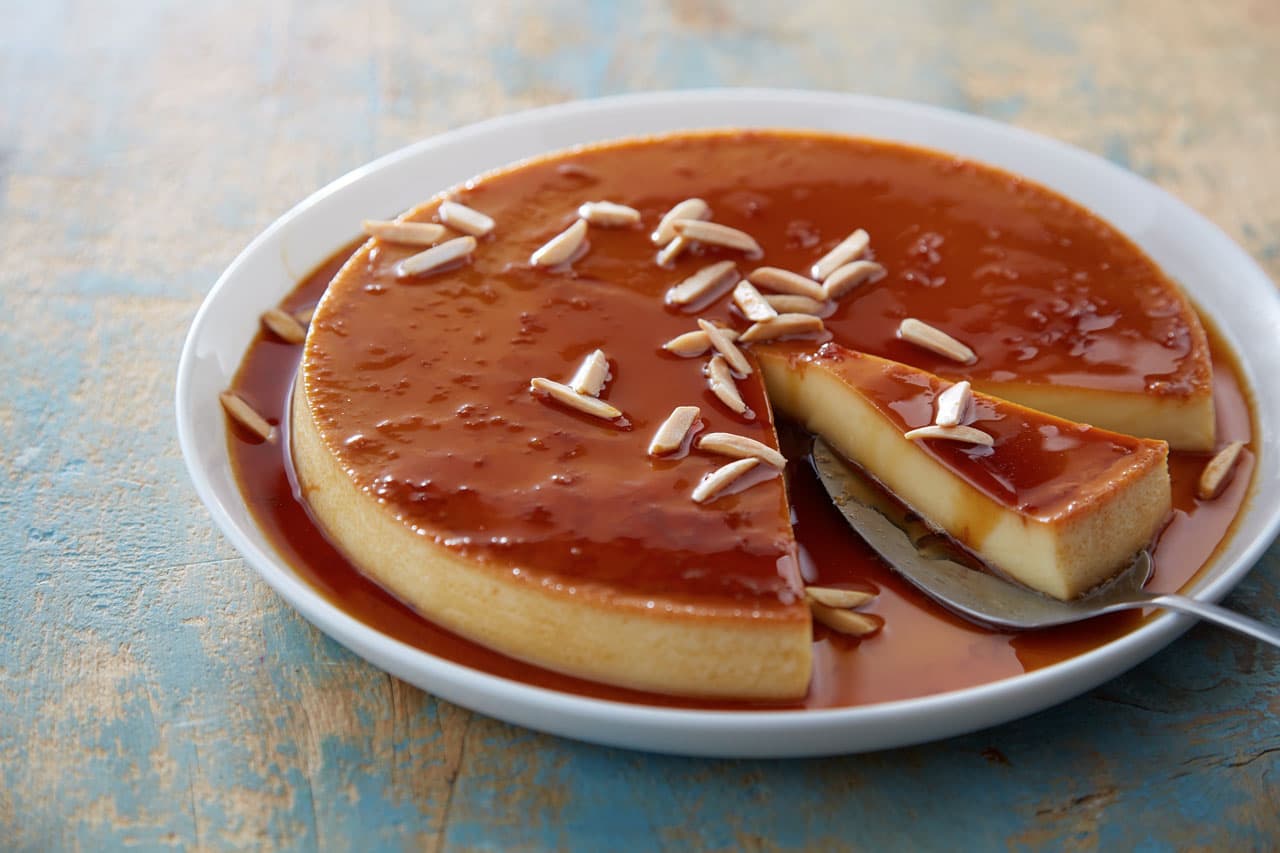 Vanilla Almond Flan
Nutrition Information
Total Fat
5g
Total Carbohydrates
55g
Cholesterol
185mg
Sodium
140mg
Dietary Fiber
0g
Sugars
54g
Protein
5g
Ingredients
1¼ cup granulated sugar; divided

Cooking spray

3 large eggs

3 large egg yolks

⅛ tsp. salt

Slivered; toasted almonds (optional)
Directions
Place ¾ cup sugar in a saucepan over medium-high heat. Cook without stirring until mixture becomes amber colored. Remove from heat. Lightly coat an 8" cake pan with cooking spray. Pour the caramelized sugar into the pan and set aside to cool.

Combine ½ cup sugar, almondmilk, eggs, egg yolks and salt in a blender. Process on low speed until combined. Pour the egg mixture into the prepared pan.

Place the cake pan in a larger baking pan. Add 1" of hot water to baking pan. Bake at 350°F for 50-60 minutes or until center is just set (custard should still jiggle). Remove cake pan from larger pan and transfer to a wire rack; cool for 1 hour. Cover and refrigerate overnight.

To unmold, run a knife around edge and invert onto a platter. Top with slivered, toasted almonds if desired.
Made with these products: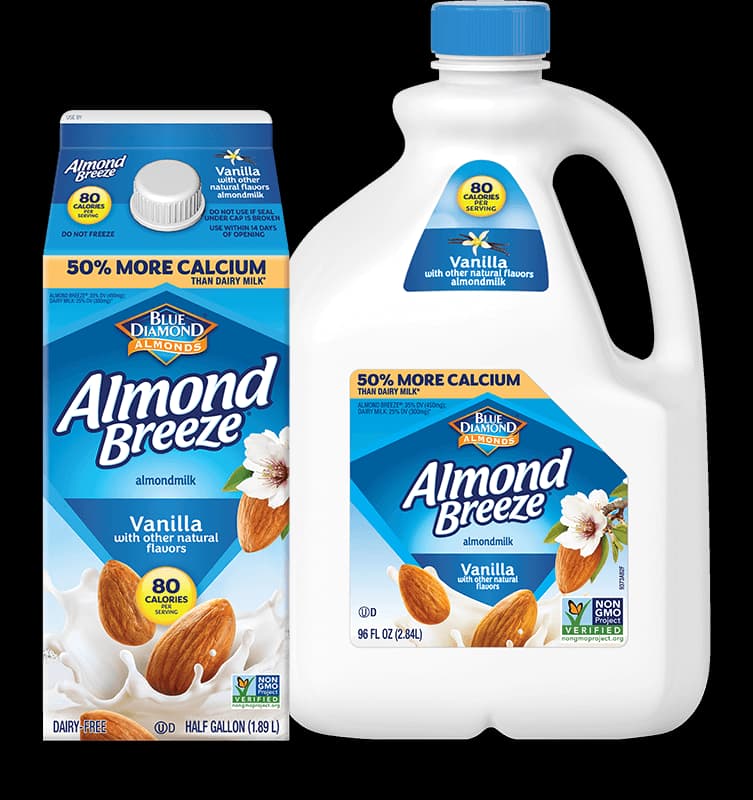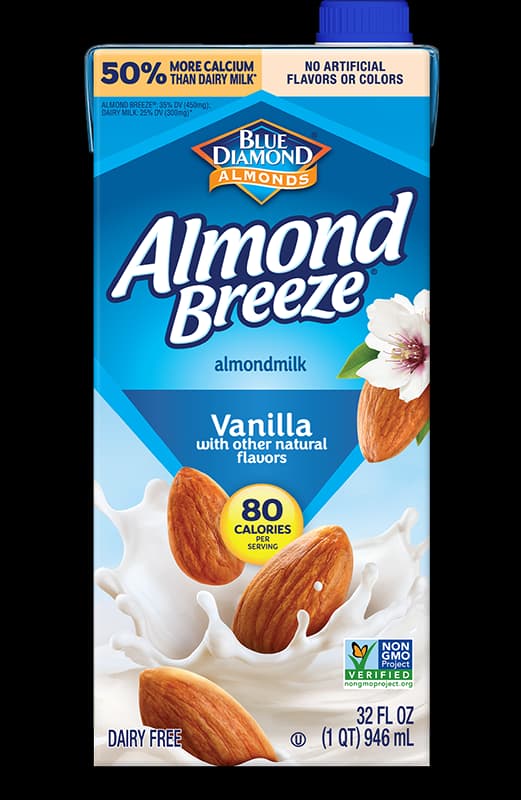 Shelf Stable Vanilla Almondmilk