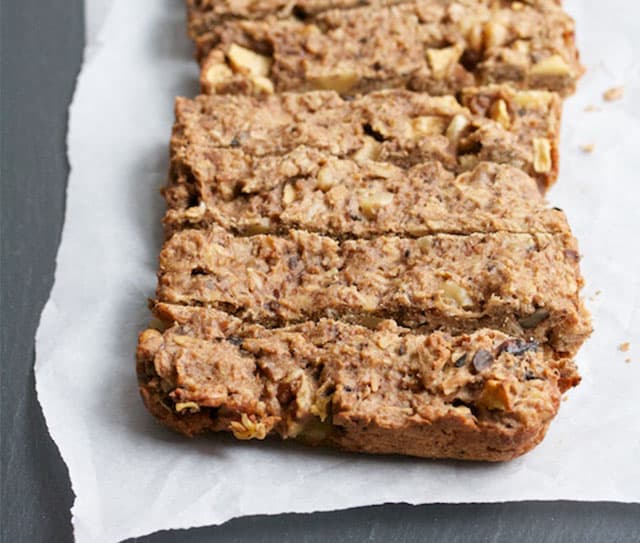 Toasted Oatmeal Apple Breakfast Bars
Nutrition Information
Total Fat
9g
Total Carbohydrates
17.6g
Cholesterol
0mg
Sodium
87.4mg
Potassium
48.1mg
Dietary Fiber
2.5g
Sugars
3.4g
Protein
3.9g
Ingredients
2 cups old-fashioned oats

1 cup whole wheat flour

1 teaspoon baking powder

1 teaspoon ground cinnamon

1/4 teaspoon salt

1/4 cup sunflower butter

1/4 cup safflower oil or other neutral oil

3 tablespoons packed light brown sugar

1 large egg

1/2 teaspoon vanilla extract

1 medium apple – peeled, cored and finely diced

1/2 cup walnuts – coarsely chopped
Directions
Preheat the oven to 375°F. Oil two 4 1/2-by-8 1/2-inch loaf pans.

In a heavy pan, toast the oats over medium-high heat for 8 to 10 minutes until very fragrant and slightly golden. Stir frequently for even toasting and to avoid burning. Transfer to a bowl. To the bowl with the toasted oats, add the flour, baking powder, cinnamon, and salt.

In another, larger bowl, beat together the sunflower butter, oil, and sugar until smooth. Beat in the egg. Then, carefully whisk in the unsweetened almond milk so you don't splatter. Stir in the vanilla. Pour the dry ingredients into the wet and fold to combine. Stir in the diced apple and walnuts. Divide the batter between the two prepared pans.

Bake for about 25 minutes, until golden and pulling away from the sides of the pans. Using an offset spatula, loosen the bars from the pans and invert onto a rack to cool completely. When cool, cut each pan crosswise into 8 bars. Store in the fridge.
Made with these products: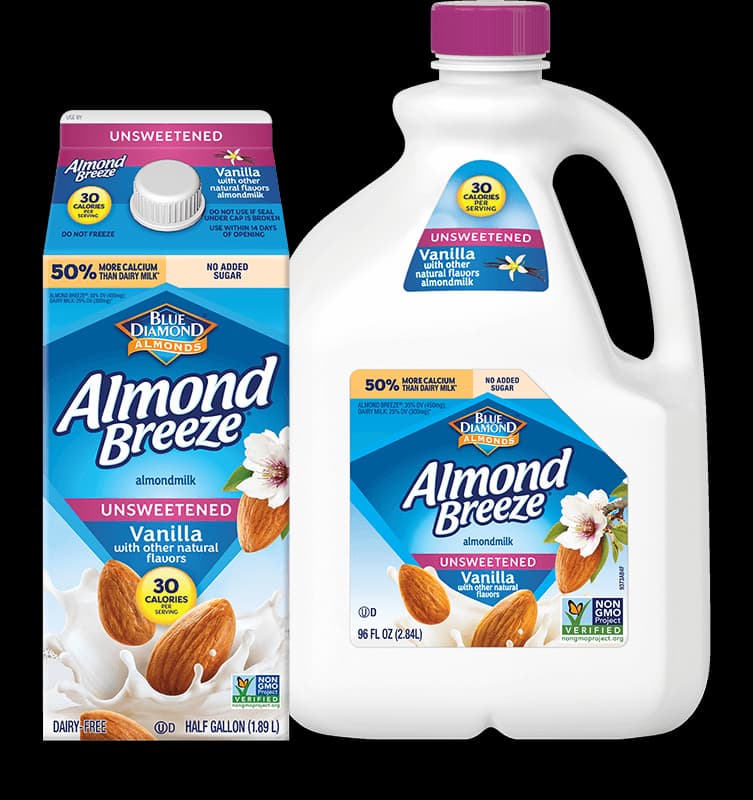 Unsweetened Vanilla Almondmilk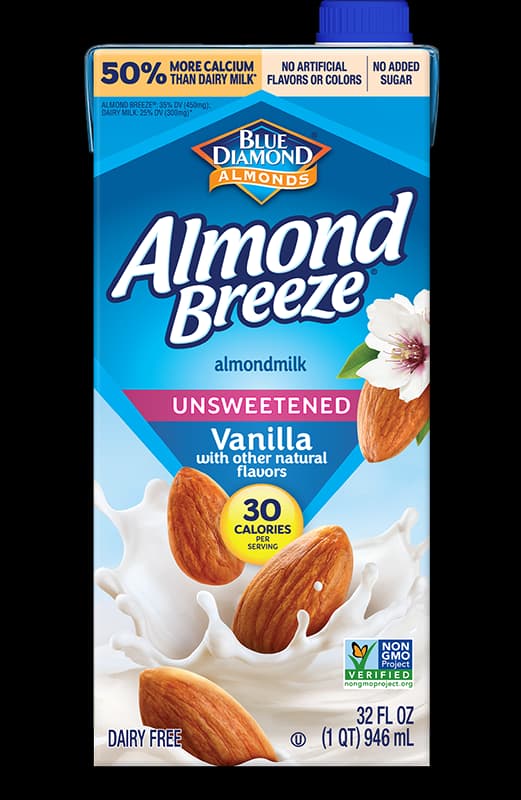 Shelf Stable Unsweetened Vanilla Almondmilk
Courtesy of: Big Girls Small Kitchen