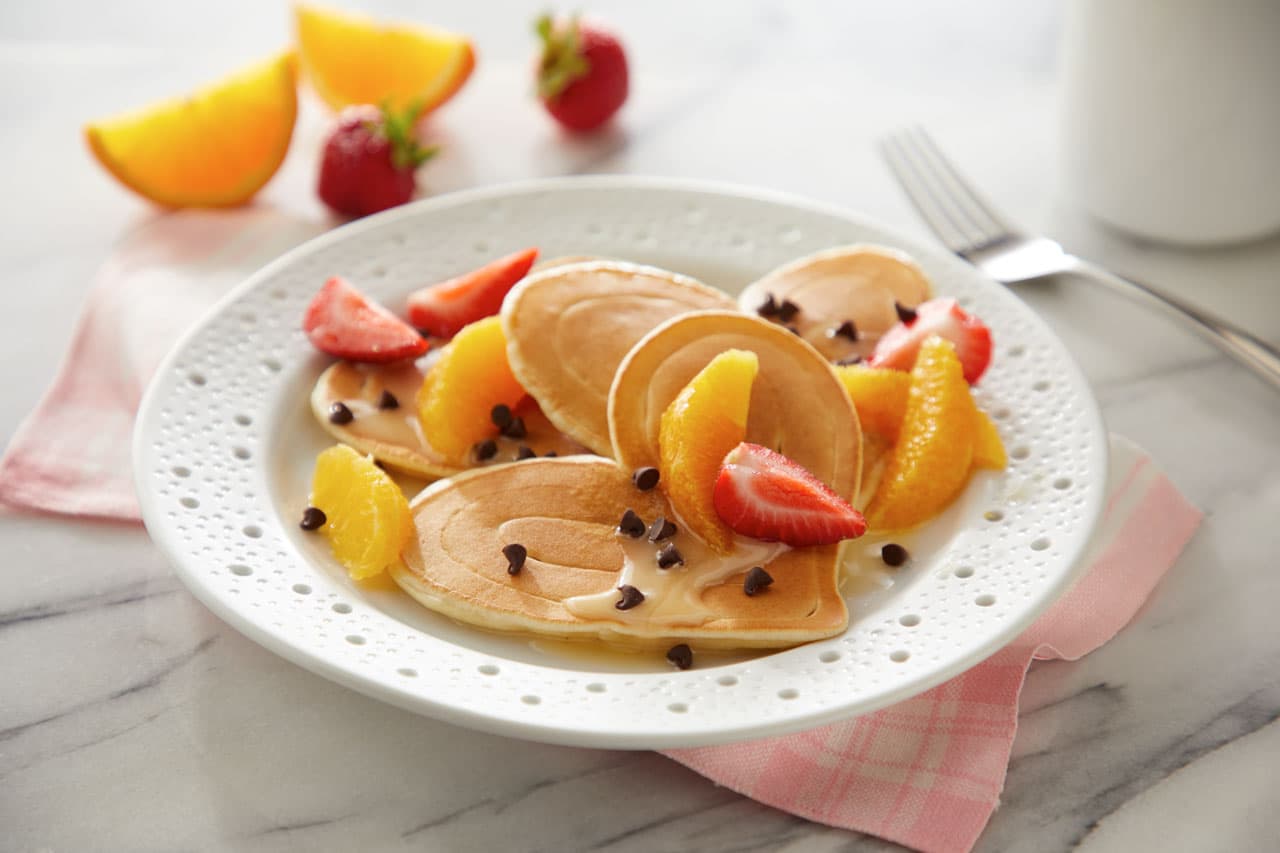 Sweetheart Pancake Stacks
Nutrition Information
Total Fat
12g
Total Carbohydrates
85g
Cholesterol
45mg
Sodium
560mg
Dietary Fiber
6g
Sugars
45g
Protein
8g
Ingredients
1½ cups all-purpose flour

1½ tsp. baking powder

½ tsp. salt

2 tsp. sugar

2 Tbsps. vegetable oil

1 large egg; lightly beaten

8 tsps. mini semisweet chocolate chips; divided

2 cups quartered strawberries

2 cups orange segments

¼ cup orange juice

¾ cup powdered sugar
Directions
Combine flour, baking powder, salt, and sugar in a bowl; stir with a whisk.

In a separate bowl, combine almondmilk, oil, and egg; add to flour mixture, stir until smooth.

Pour about ¼ cup batter onto a hot nonstick skillet. Cook 40 seconds or until top is covered with bubbles and edges look set. Turn and cook an additional 40 seconds or until browned. Repeat with remaining batter.

Place one pancake on each of 4 plates. Top each with ½ cup orange segments, ½ cup strawberries and 1 teaspoon chocolate chips. Repeat layers.

To make Orange Cream Drizzle combine orange juice, 4 teaspoons almondmilk and powdered sugar; stir until smooth. Drizzle 2 tablespoons over each stack.
Made with these products: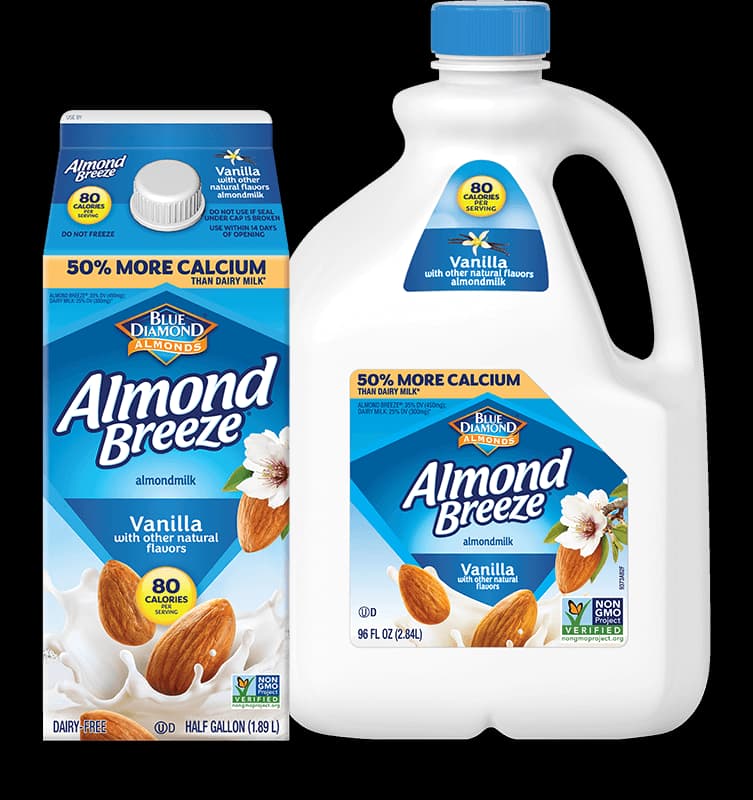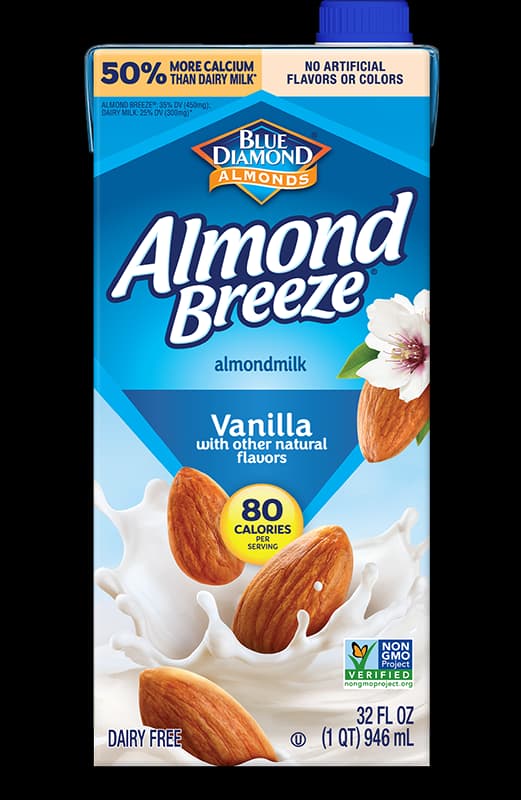 Shelf Stable Vanilla Almondmilk