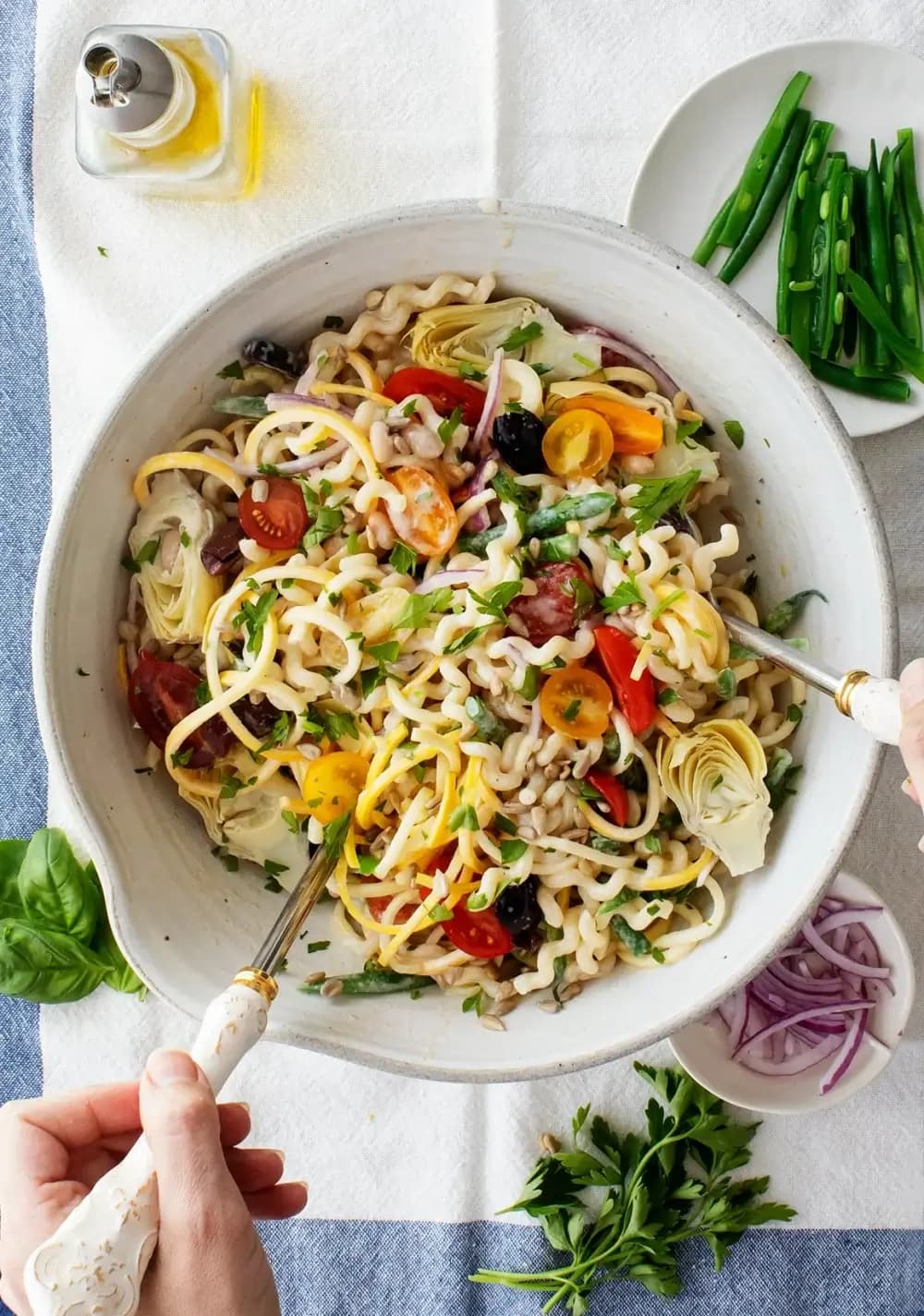 Sunny Creamy Tahini Pasta Salad
Nutrition Information
No nutritional info available at this time.
Ingredients
1 cup haricots verts sliced in half lengthwise and cut into 1-inch pieces

8 ounces short curly pasta such as fusilli

2 medium yellow squash spiralized

1 (14-ounce) can artichoke hearts drained and sliced into halves or quarters

¾ cup cooked navy beans drained and rinsed

1 heaping cup cherry tomatoes sliced in half, Scant

¼ cup thinly sliced red onion

¼ cup Kalamata olives sliced in half

½ cup chopped parsley

½ cup chopped basil

2 tablespoons sunflower seeds

¼ cup tahini

2 tablespoons lemon juice

2 tablespoons apple cider vinegar

½ tablespoon Dijon mustard

¼ teaspoon pure maple syrup

Freshly ground black pepper to taste
Directions
Bring a medium pot of salted water to a boil and place a bowl of ice water nearby. Blanch the haricots verts for 1 minute, then transfer to the ice water. Drain and pat dry.

Bring a large pot of salted water to a boil. Prepare the pasta according to the instructions on the package, cooking until al dente. Drain and rinse with cold water.

Make the dressing: In a small-medium bowl, whisk together the milk, tahini, lemon juice, apple cider vinegar, mustard, maple syrup, salt, and pepper.

In a very large bowl, combine the pasta, haricots verts, yellow squash, artichoke hearts, navy beans, cherry tomatoes, red onion, and olives. Toss with the dressing. Mix in the parsley, basil, and sunflower seeds. Season to taste with more salt (I add ½ teaspoon).

This salad can be served immediately at room temperature. It can also be made in advance the day before and chilled. Season to taste before serving.
Made with these products: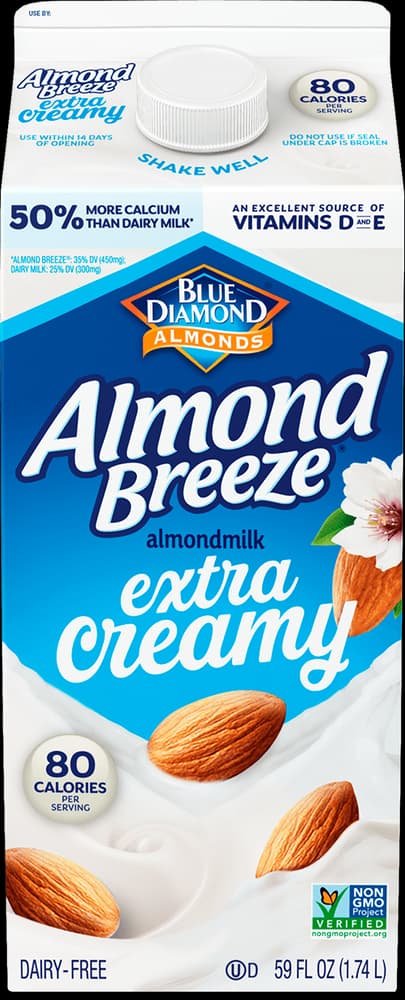 Notes:
Courtesy of: Love and Lemons