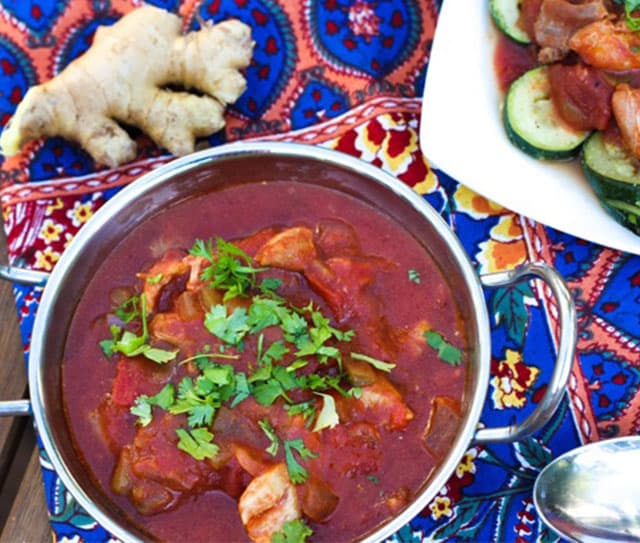 Slow Cooker Butter Chicken
Nutrition Information
Total Fat
9.4 g
Total Carbohydrates
17.9 g
Cholesterol
72.8 mg
Sodium
909.7 mg
Potassium
762.6 mg
Dietary Fiber
3.2 g
Sugars
10.8 g
Protein
16.6 g
Ingredients
1.5 lbs boneless chicken thighs; washed and cut into bite-sized pieces

1 large sweet onion; diced

1 can tomato sauce (8 oz)

1 can of diced tomatoes (14 oz); drained

2 tablespoons tomato paste

1 can of chopped green chiles (4 oz)

1 teaspoon fresh minced ginger

4 cloves of garlic; minced

1/2 teaspoon cumin

1/4 teaspoon coriander

1/4 teaspoon cinnamon

Salt and pepper

2 tablespoons of butter

Cilantro; for garnish
Directions
Brown the chicken on the stove (in butter or olive oil) for about 10 minutes, seasoning well with salt and pepper.

While the chicken is browning, add the onion, tomatoes, tomato sauce, green chiles, tomato paste, cinnamon, cumin, coriander, ginger and garlic into the slow cooker.

Top the slow cooker ingredients with the browned chicken and stir well. Season with salt and pepper before covering.

Set the slow cooker to cook on low for 4-6 hours.

Before serving, stir in the almond milk and butter, then garnish with chopped cilantro.

Enjoy over rice or sautéed veggies!
Made with these products: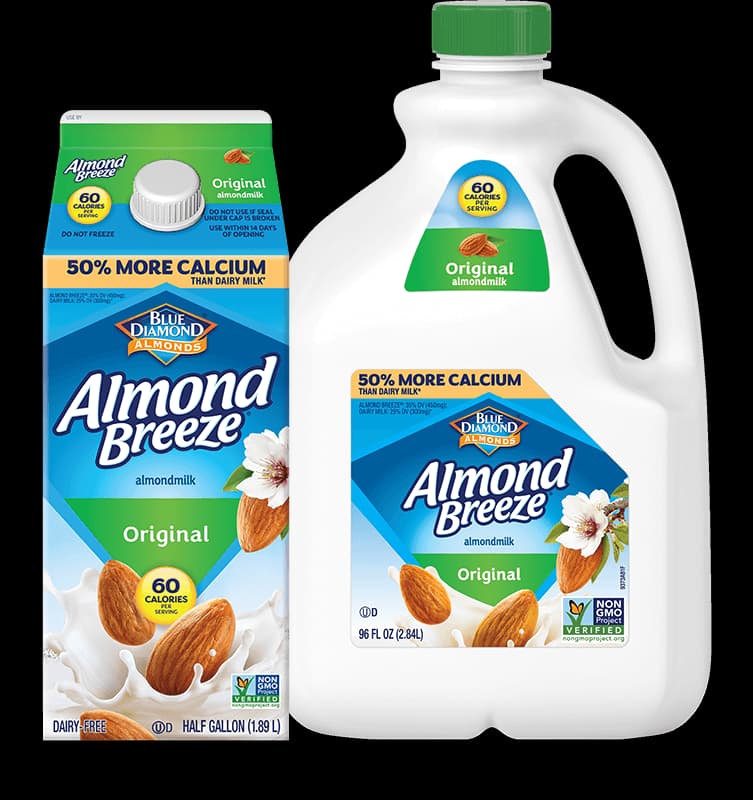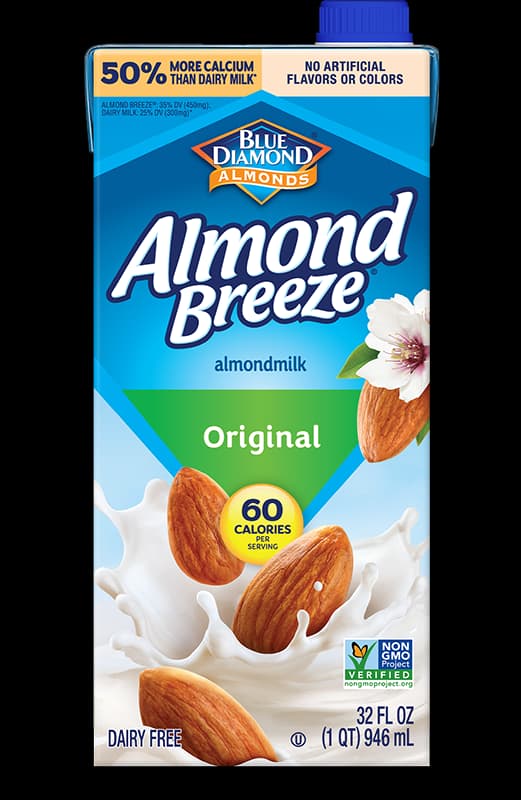 Shelf Stable Original Almondmilk
Notes:
Vegan Options
Use a block of your favorite tofu, pressed, drained and cubed.
Make the sauce on the stovetop by first sautéing the onion, green chiles and garlic in some coconut oil. Season well with salt and pepper. After above 5 minutes, stir in your spices.
Reduce the heat to low, and stir in the tomatoes, tomato sauce and tomato paste. Simmer on low for about 20 minutes while you bake your tofu cube, (I'd do about 375; season the tofu with olive oil, salt and pepper).
Remove the tofu from the oven and gently stir into your sauce, along with the Almond Breeze.
You could also add 1 cup of frozen peas here!
Garnish with cilantro and serve over rice or sautéed veggies
Courtesy of: The Fitnessista