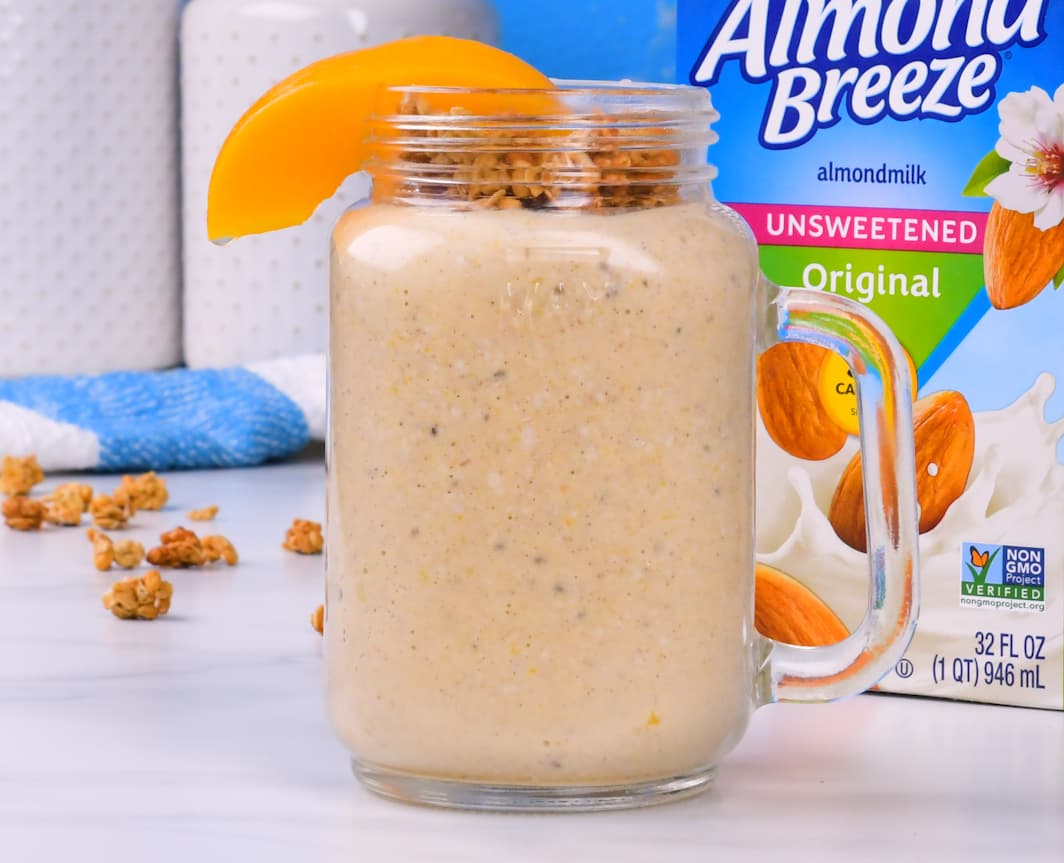 Peach Crumble Smoothie
Nutrition Information
No nutritional info available at this time.
Ingredients
⅓ cup rolled oats

½ cup plain greek yogurt

2 teaspoon honey

½ teaspoon chia seeds

1 teaspoon cinnamon

½ cup canned peaches
Directions
Fix a blender blade to the top of the mason jar or pour the ingredients into a blender and blend until smooth.

Garnish with granola and take your overnight oats on the go. Enjoy!
Made with these products: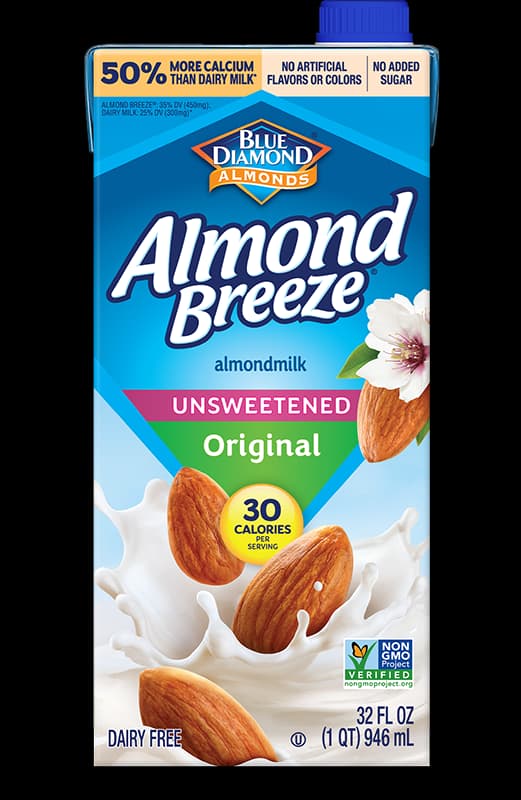 Shelf Stable Unsweetened Original Almondmilk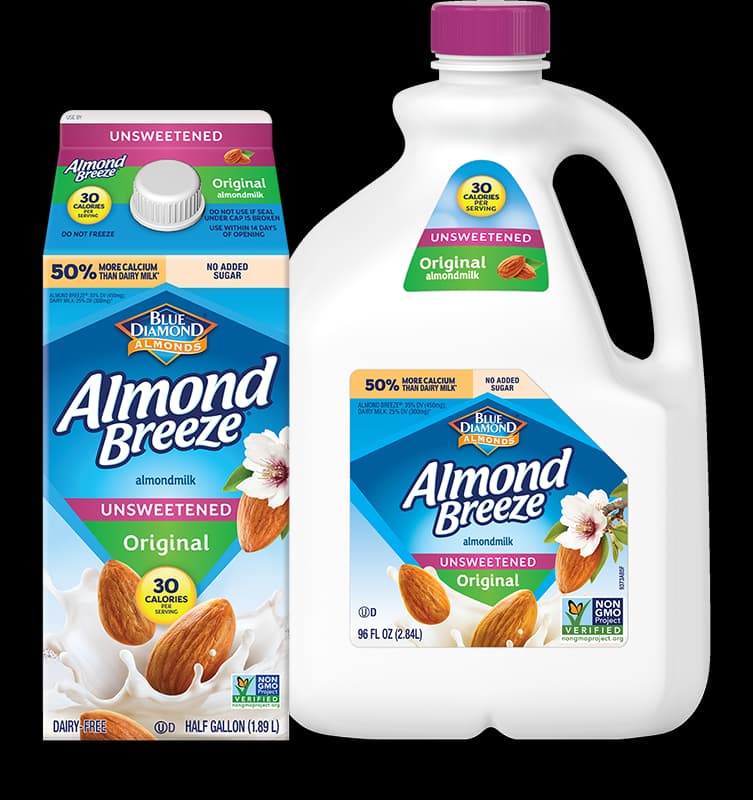 Unsweetened Original Almondmilk