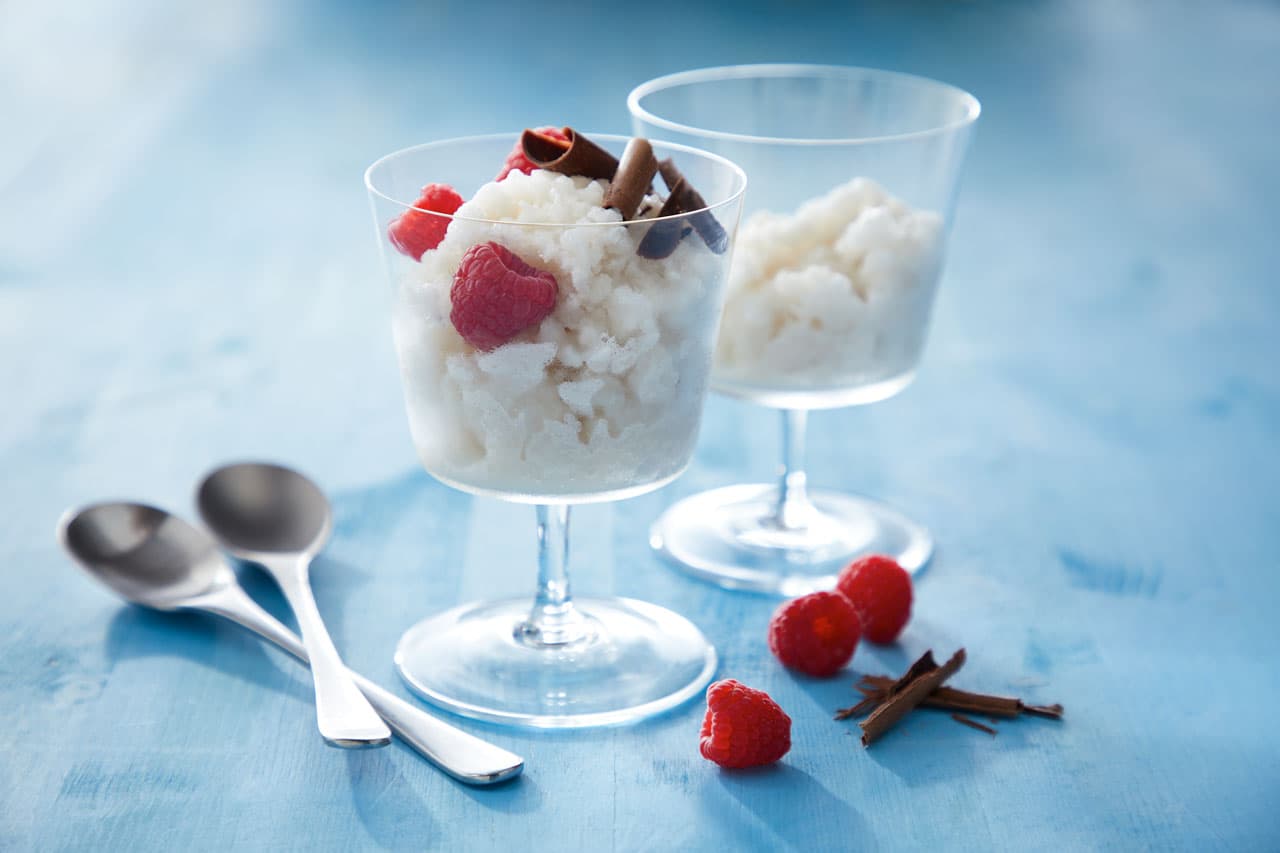 Maple-Vanilla Almondmilk Granita with Shaved Chocolate and Fresh Raspberries
Nutrition Information
Total Fat
6g
Total Carbohydrates
20g
Cholesterol
0mg
Sodium
80mg
Dietary Fiber
4g
Sugars
14g
Protein
2g
Directions
Combine almondmilk and maple syrup. Pour into an 11"x7" baking dish. Cover and freeze for 4 hours or until firm.

Remove mixture from freezer; let stand 5 minutes. Scrape the entire mixture with a fork until fluffy. Return to freezer until ready to serve.

Spoon into individual dishes. Top with grated chocolate and fresh raspberries. Garnish with fresh mint leaves, if desired.
Made with these products: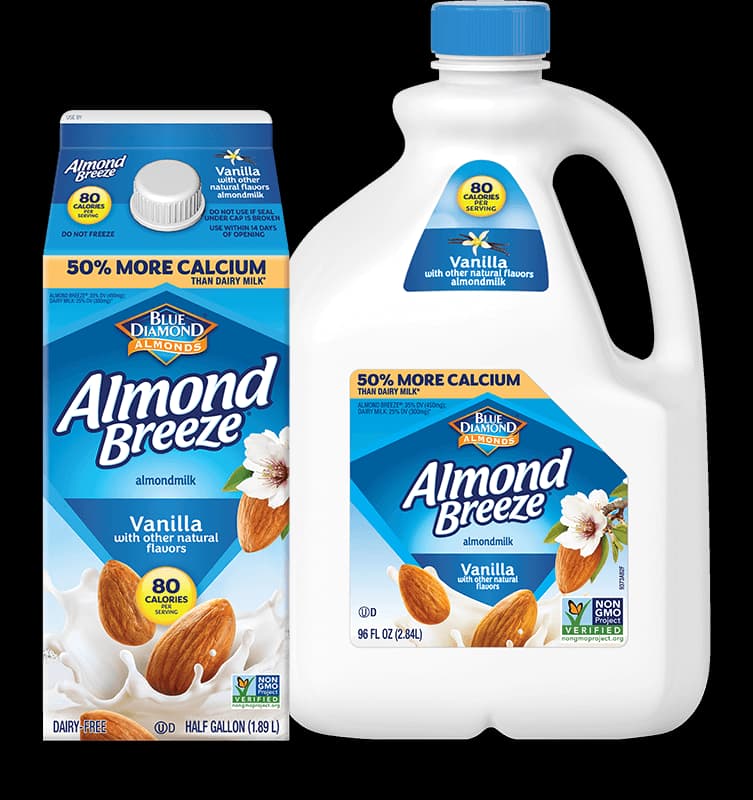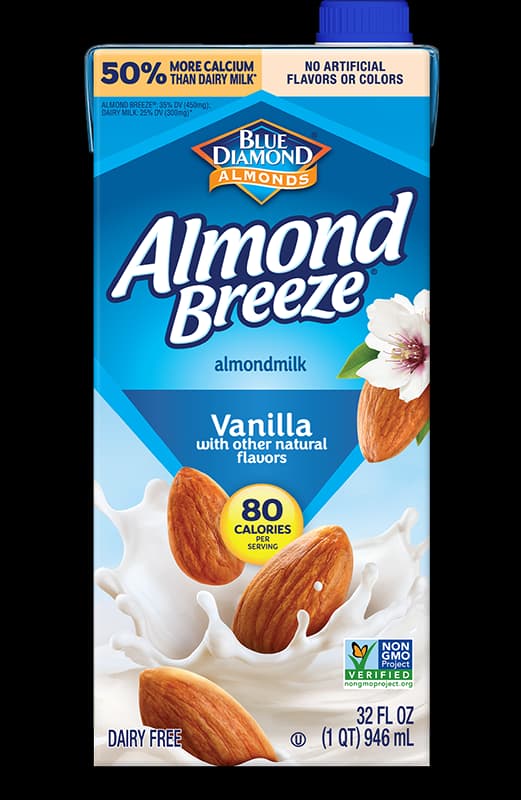 Shelf Stable Vanilla Almondmilk