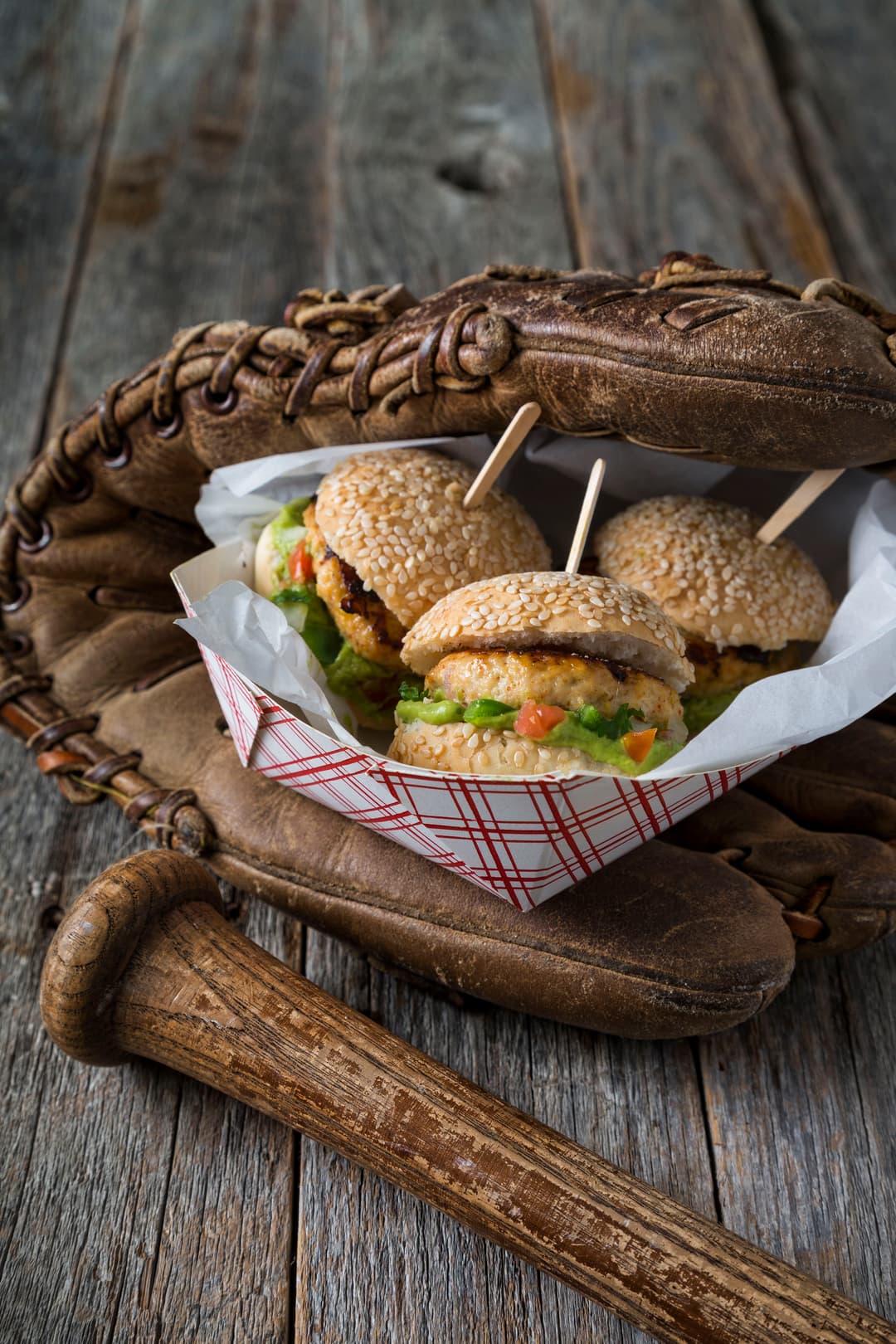 Home Run Chicken Sliders
Nutrition Information
Total Fat
8 g
Total Carbohydrates
18 g
Cholesterol
45 mg
Sodium
220 mg
Dietary Fiber
1 g
Sugars
2 g
Protein
9 g
Ingredients
1 lb. ground chicken

1/2 cup panko breadcrumbs

1/4 cup finely minced red onion

1/4 cup shredded 4-cheese Mexican blend

2 tablespoons minced pickled jalapeno peppers

1 tablespoon Mexican seasoning blend

1 egg

Olive oil cooking spray

16 small rolls (2-inches in diameter)

Fresh pico de gallo

2 tablespoons lightly packed fresh cilantro leaves

1 tablespoon sliced pickled jalapeno peppers plus 1 tablespoon brine from jar

1/4 teaspoon garlic salt

1 large ripe avocado (peeled and pitted)

1 medium green onion (sliced)
Directions
Mix together chicken, breadcrumbs, 1/4 cup of the Almond Breeze, onion, cheese, peppers, seasoning and egg in a large bowl. Cover and refrigerate for 30 minutes. (May be prepared 1 day ahead and stored tightly covered in the refrigerator.)

While meat mixture chills, make Creamy Breeze Guacamole: Combine the remaining ¼ cup of Almond Breeze, cilantro, pickled jalapeno peppers, pickle brine, garlic salt, avocado and green onion in a small blender or food processor and blend. Set aside.

Using wet hands, shape meat into 12 flat patties. Coat liberally on both sides with olive oil spray and cook over medium heat in a very large nonstick skillet for 3 to 5 minutes on each side or until nicely browned and cooked through.

Spread roll bottoms with guacamole, then sprinkle with pico de gallo. Place a slider and roll top on each.
Made with these products: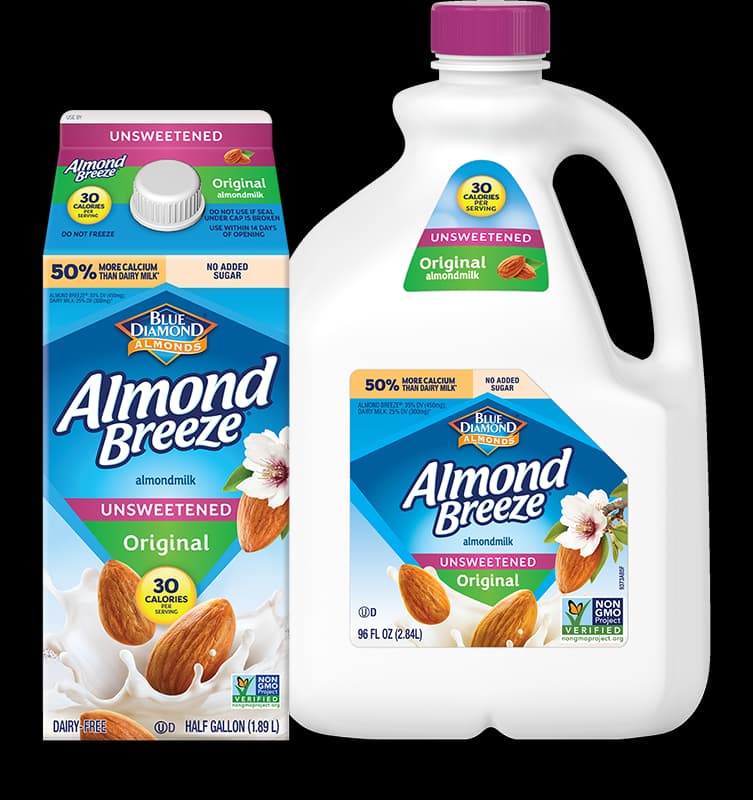 Unsweetened Original Almondmilk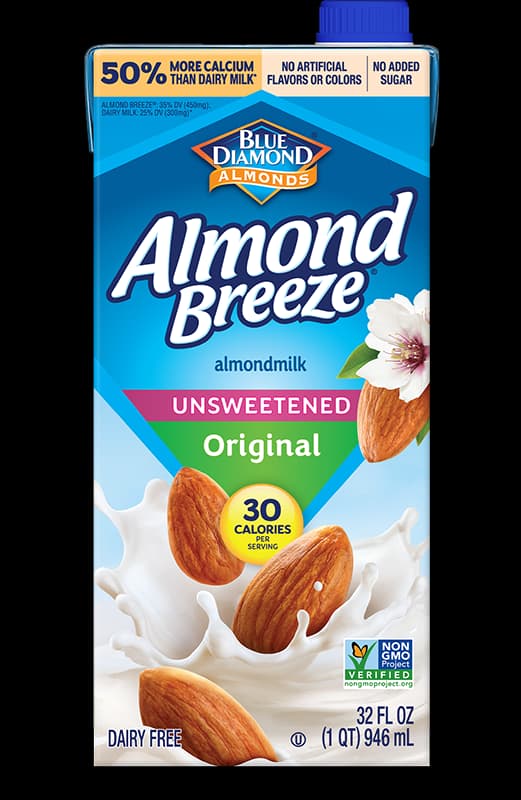 Shelf Stable Unsweetened Original Almondmilk
Notes:
Guacamole Nutritional Information
Servings: 8
Serving size: 2 tablespoons
Calories: 30
Total Fat: 2.5g
Saturated Fat: 0g
Trans Fat: 0g
Cholesterol: 0mg
Sodium: 70mg
Total Carbohydrate: 2g
Dietary Fiber: 1g
Sugars: 0g
Protein: 0g
Calcium: 0%
Iron: 0%
Featured In: Food Festival