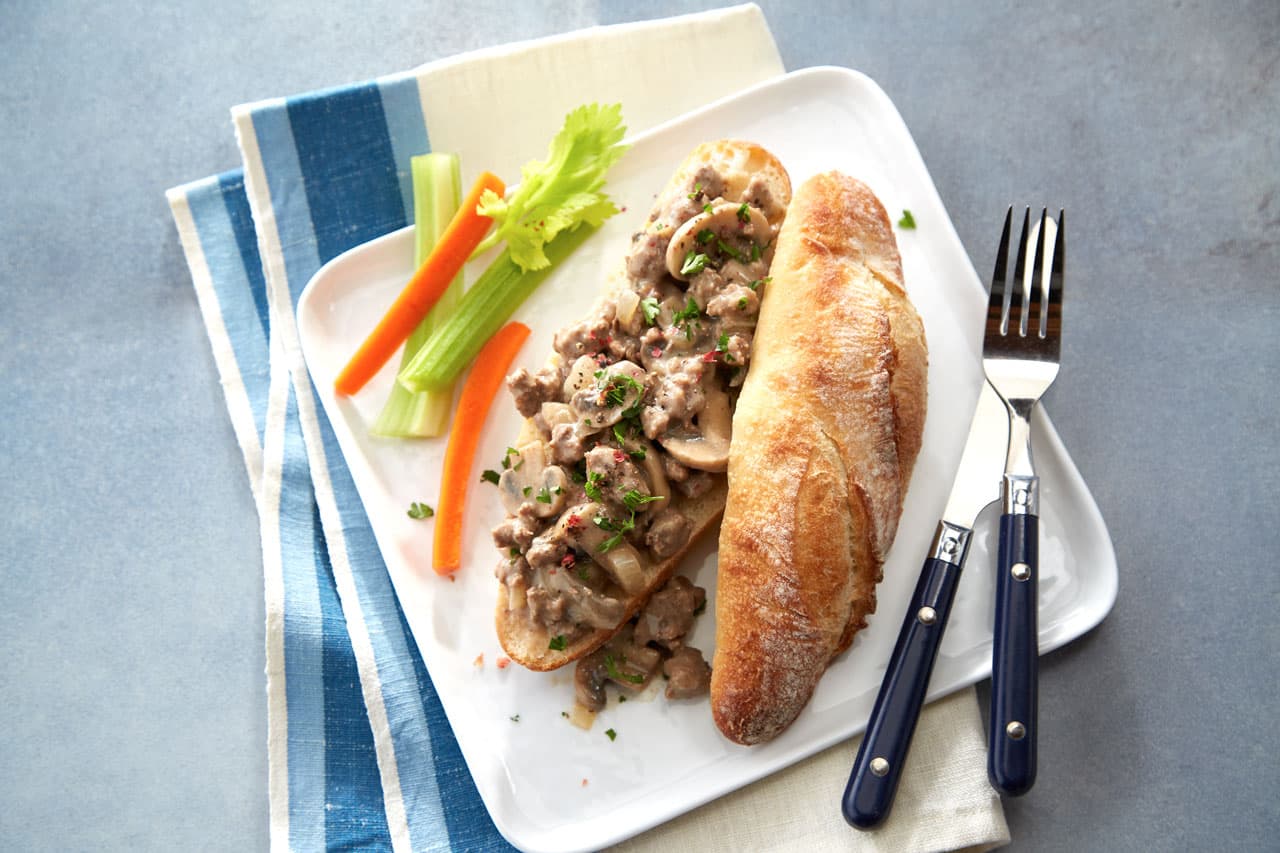 Ground Beef Stroganoff Sandwiches
Nutrition Information
Total Fat
30g
Total Carbohydrates
60g
Cholesterol
80mg
Sodium
1120mg
Dietary Fiber
9g
Sugars
13g
Protein
31g
Ingredients
1 lb. lean ground beef

2 tsp. olive oil

1 cup chopped onion

1 package (8 oz.) sliced mushrooms

1 cup beef broth

2 Tbsp. plus 1 tsp. all-purpose flour

1 Tbsp. Dijon mustard

1 tsp. Worcestershire sauce

½ tsp. balsamic vinegar

½ tsp. salt

¼ tsp. pepper

Fresh chopped parsley; optional

4 hoagie buns
Directions
Cook beef in a large skillet over medium high heat until no longer pink, about 5 minutes. Transfer to a bowl.

Add the oil to the same pan and heat over medium-high heat. Add onions and mushrooms; cook, stirring, 5 minutes or until mushrooms are tender and onions are beginning to brown.

Whisk together beef broth, almond milk and flour. Add to pan, bring to a boil, stirring constantly; reduce heat and simmer 3 minutes or until thickened.

Return beef to pan. Stir in mustard, Worcestershire, vinegar, salt, and pepper. Cook 2 minutes or until heated through.

Serve over buns. Sprinkle with parsley, if desired.
Made with these products: