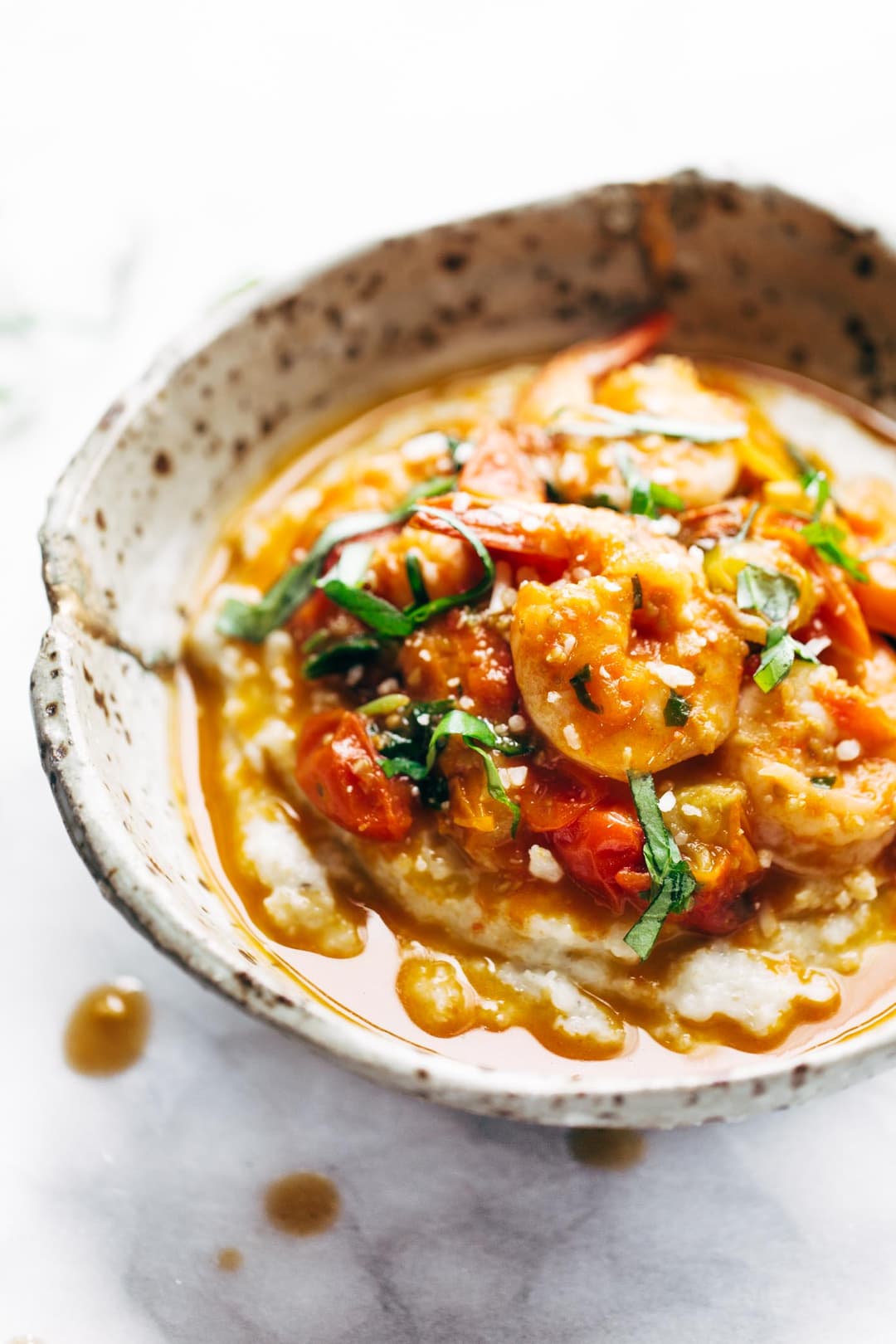 Garlic Basil Shrimp and Grits
Nutrition Information
No nutritional info available at this time.
Directions
In a medium saucepan, bring the almondmilk to a near-boil (it's ready when it's steaming). Add the grits and 1 teaspoon salt and whisk until smooth.

Reduce heat and cover; let the grits cook for 7-10 minutes, stirring occasionally to prevent clumping or scorching. Stir in 1 tablespoon olive oil (more to taste) and season with more salt as needed.

In a large skillet over medium heat, heat 1 tablespoon olive oil and 1 clove of the garlic. Add the shrimp, sprinkle with 1/2 teaspoon salt, and cook for a few minutes on each side until pink. Remove from heat.

In the same skillet, add the tomatoes, garlic, remaining olive oil. When the tomatoes start breaking apart and letting off their juices, add the chicken broth and simmer for 10-15 minutes. The sauce should thicken as you simmer it and reduce the heat.

Add the 1 teaspoon salt, shrimp, and basil. Stir to combine.

Divide the grits between four bowls and top with the shrimp/sauce. You can top with additional basil or Parmesan cheese.
Made with these products: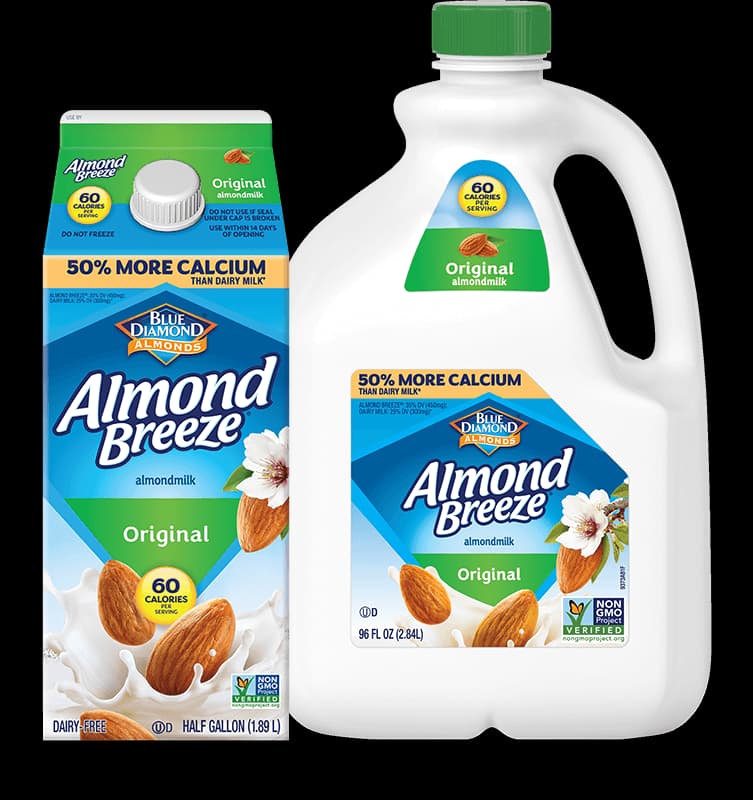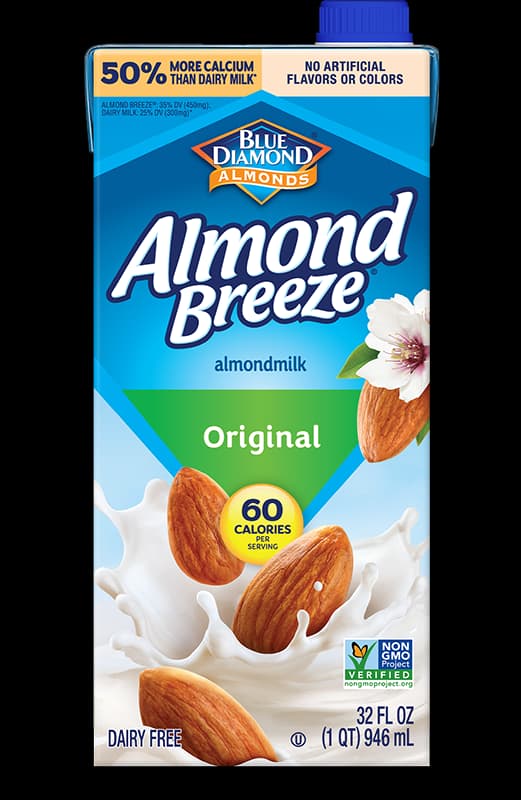 Shelf Stable Original Almondmilk
Notes:
If you want a higher grits to shrimp ratio, make double the amount of grits. Just depends on what you want more of – the shrimp, or the grits.
The grits will firm up as they cool – you can re-soften them with a little extra water or milk and a good strong whisk.
Courtesy of: Pinch of Yum