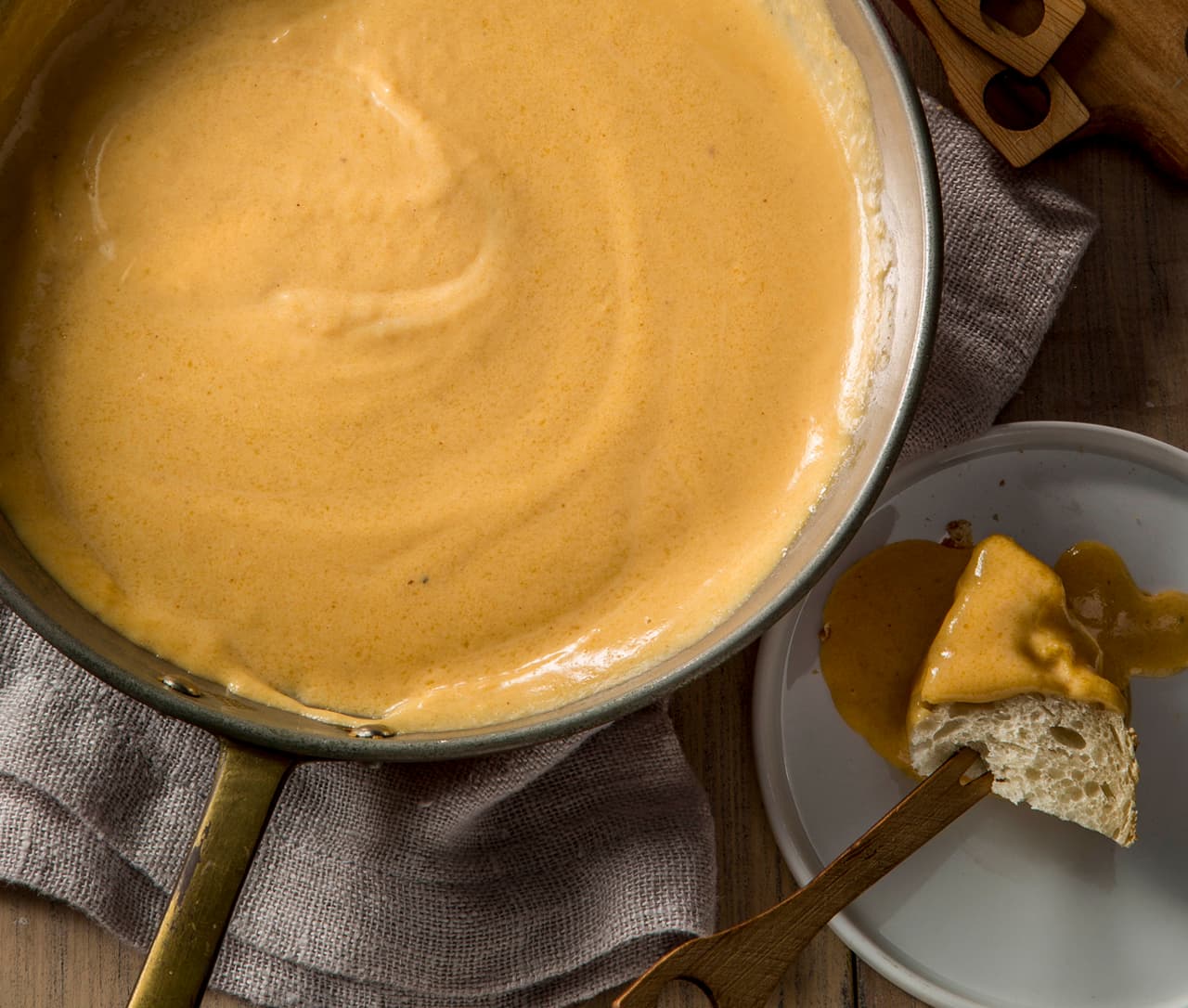 Fog City Fondue
Nutrition Information
Total Fat
25 g
Total Carbohydrates
4 g
Cholesterol
70 mg
Sodium
660 mg
Dietary Fiber
0 g
Sugars
1 g
Protein
22 g
Ingredients
1 1/2 cups vegetable broth

8 oz. Teleme cheese

2 cloves minced garlic

3 cups shredded sharp Cheddar cheese

1 cup shredded Swiss or Jarlsberg cheese

2 1/2 tbs flour

1 tsp spicy brown mustard

1/2 teaspoon Maggi Seasoning or to taste

Freshly ground pepper to taste

Cubed San Francisco Sourdough Bread
Directions
Place broth in a medium saucepan and bring to a boil. Reduce heat to medium and reduce to 1/2 cup. Add Almond Breeze and garlic and bringto a simmer. Tear Teleme cheese into pieces and add to pot, stirring until melted; remove from heat.

Place cheeses and flour in a medium bowl and toss to coat cheese evenly with flour. Add cheeses to saucepan a little at a time, placing back over very low heat and stirring until fondue is smooth and cheese is fully melted. Stir in mustard and pepper. Serve with cubed San Francisco Sourdough Bread.
Made with these products: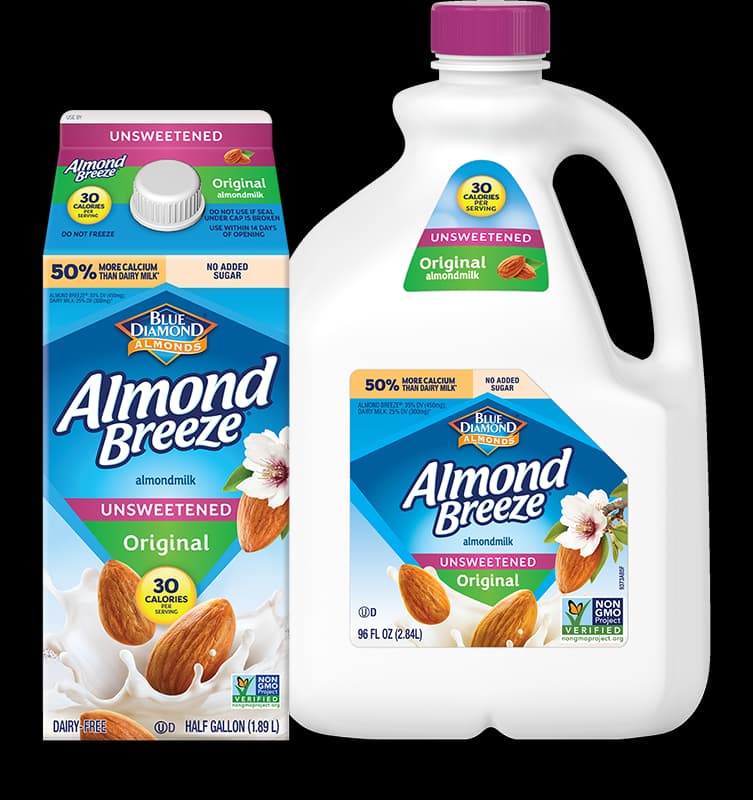 Unsweetened Original Almondmilk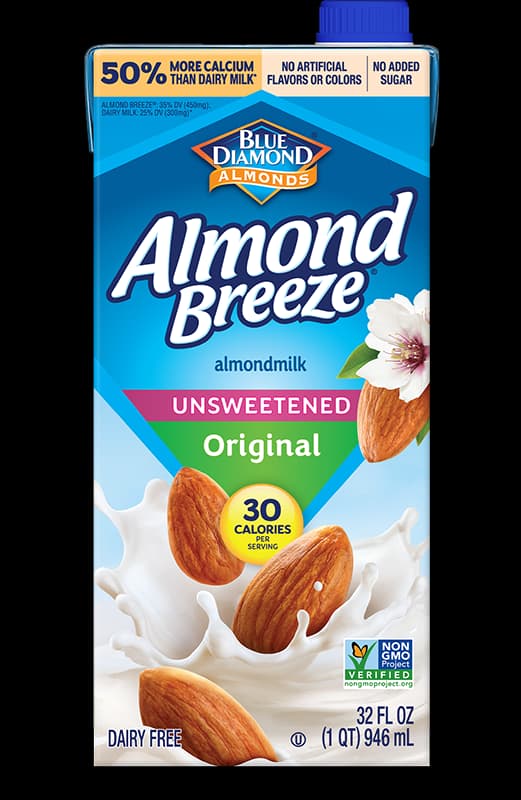 Shelf Stable Unsweetened Original Almondmilk
Notes:
Cooking tip: While cooking broth, as the level gets low, pour into a glass measuring cup to determine the volume. If it's above 1/2 cup, pour back into saucepan and continue to cook. If it's below 1/2 cup, add water to make 1/2 cup.
Tip: If your fondue is not smooth, puree briefly with a stick blender or in a blender or food processor.
Makes 8 servings.
Featured In: Food Festival