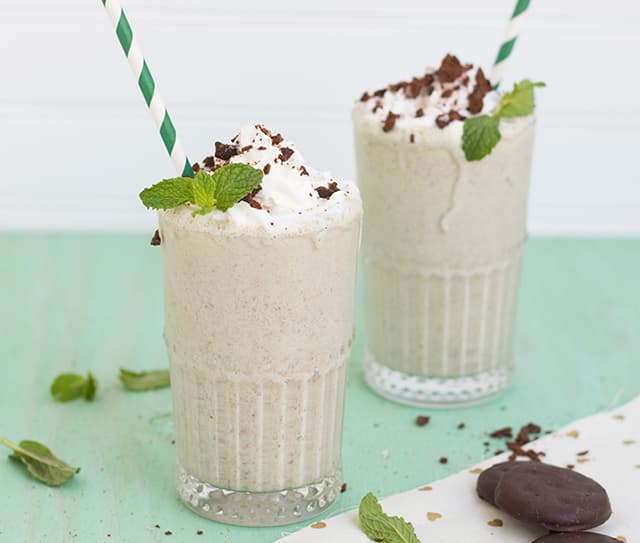 Dairy-Free Mint Chocolate Cookie Shakes
Nutrition Information
Total Fat
29.8 g
Total Carbohydrates
74.7 g
Cholesterol
94.6 mg
Sodium
308.4 mg
Potassium
479.0 mg
Dietary Fiber
1.9 g
Sugars
63.0 g
Protein
8.9 g
Ingredients
6 scoops of your favorite non-dairy vanilla ice cream

6 mint chocolate cookies

1/4 tsp mint extract

Green food coloring (optional)

Garnish: crushed cookies plus whipped cream and fresh mint
Directions
In a blender combine ice cream, Almond Breeze Almondmilk, cookies, mint extract and (optional) food coloring.

Blend until smooth or leave slightly chunky if you like bits of cookie in your milk shakes.

Pour into two serving glasses and garnish with whipped cream or dairy free whip topping, cookie crumbs and a sprig of mint. Serve immediately.
Made with these products: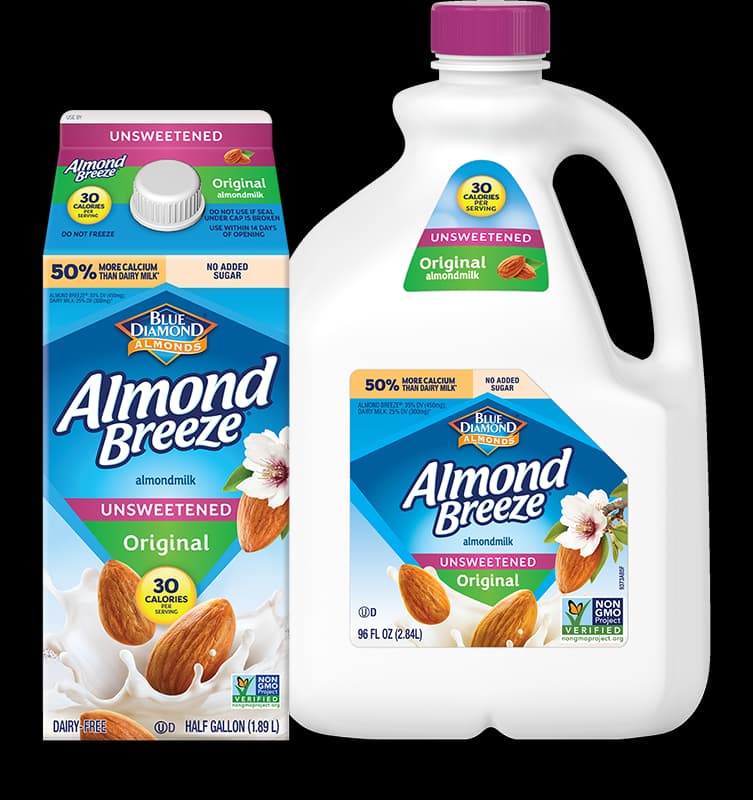 Unsweetened Original Almondmilk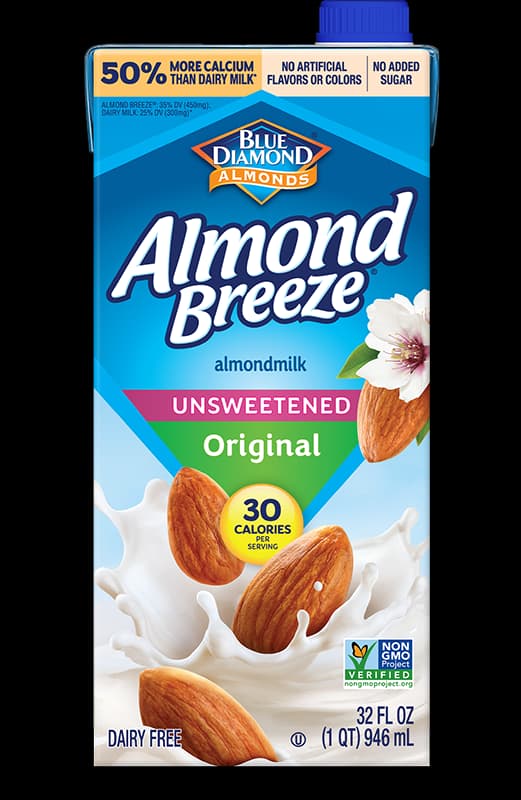 Shelf Stable Unsweetened Original Almondmilk