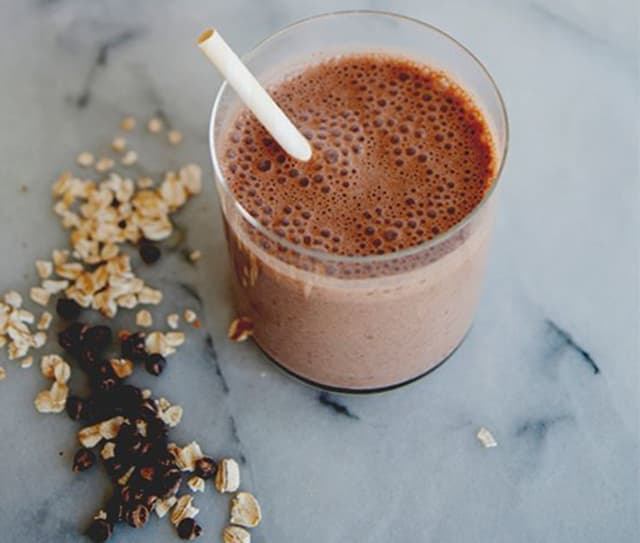 Chocolate Chip Cookie Smoothie
Nutrition Information
Total Fat
9.2 g
Total Carbohydrates
45.8 g
Cholesterol
0.0 mg
Sodium
291.2 mg
Potassium
292.4 mg
Dietary Fiber
6.3 g
Sugars
32.5 g
Protein
5.3 g
Ingredients
2 tablespoons unsweetened cocoa powder

2 tablespoons cacao nibs

2 tablespoons agave nectar

2 tablespoons flax meal

1/4 cup oats

1/2 teaspoon vanilla extract

1/4 teaspoon kosher salt
Directions
Pop the ingredients in a blender, and go from mix to liquify in steps. Let it blend on liquify (or the highest setting) for 30 seconds. The trick to this smoothie is REALLY blending it. Taste and add more almondmilk if you like a thinner consistency.
Made with these products: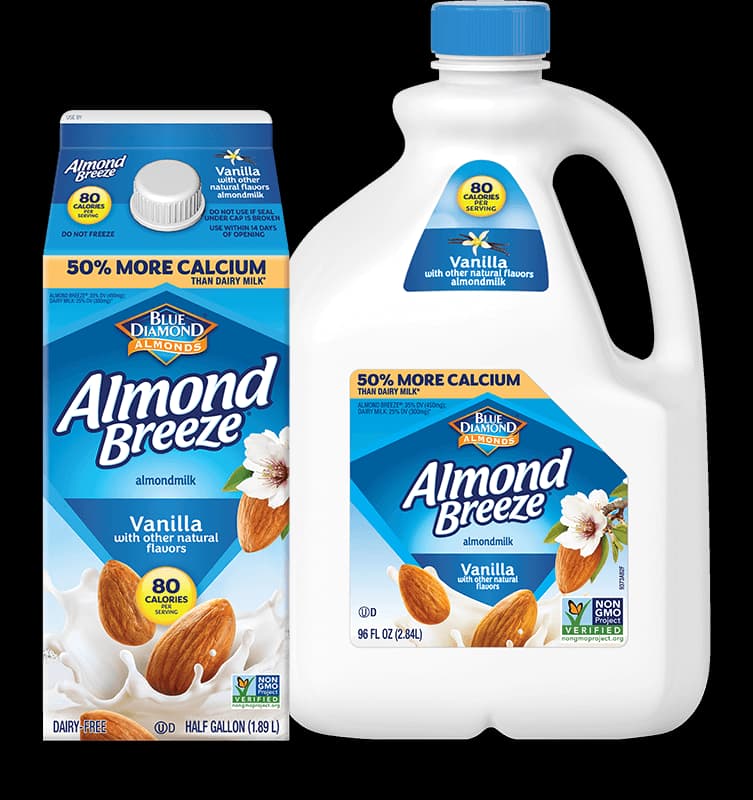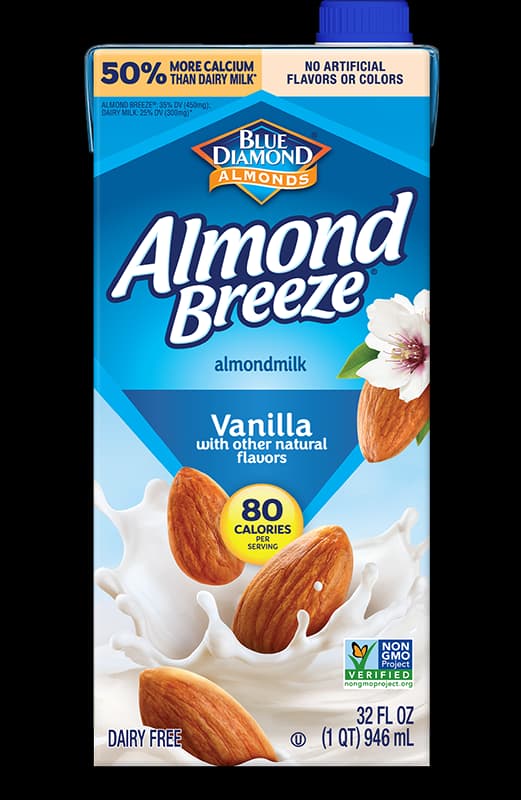 Shelf Stable Vanilla Almondmilk
Notes:
For an extra thick smoothie, pour a cup of the vanilla almond milk into an ice cube tray to make ice cubes. This way, your smoothie will be ice cold, without watering it down.  Just add the ice cubes and a cup of almond milk instead of 2 cups of almond milk when you blend everything together.
Courtesy of: The Kitchy Kitchen