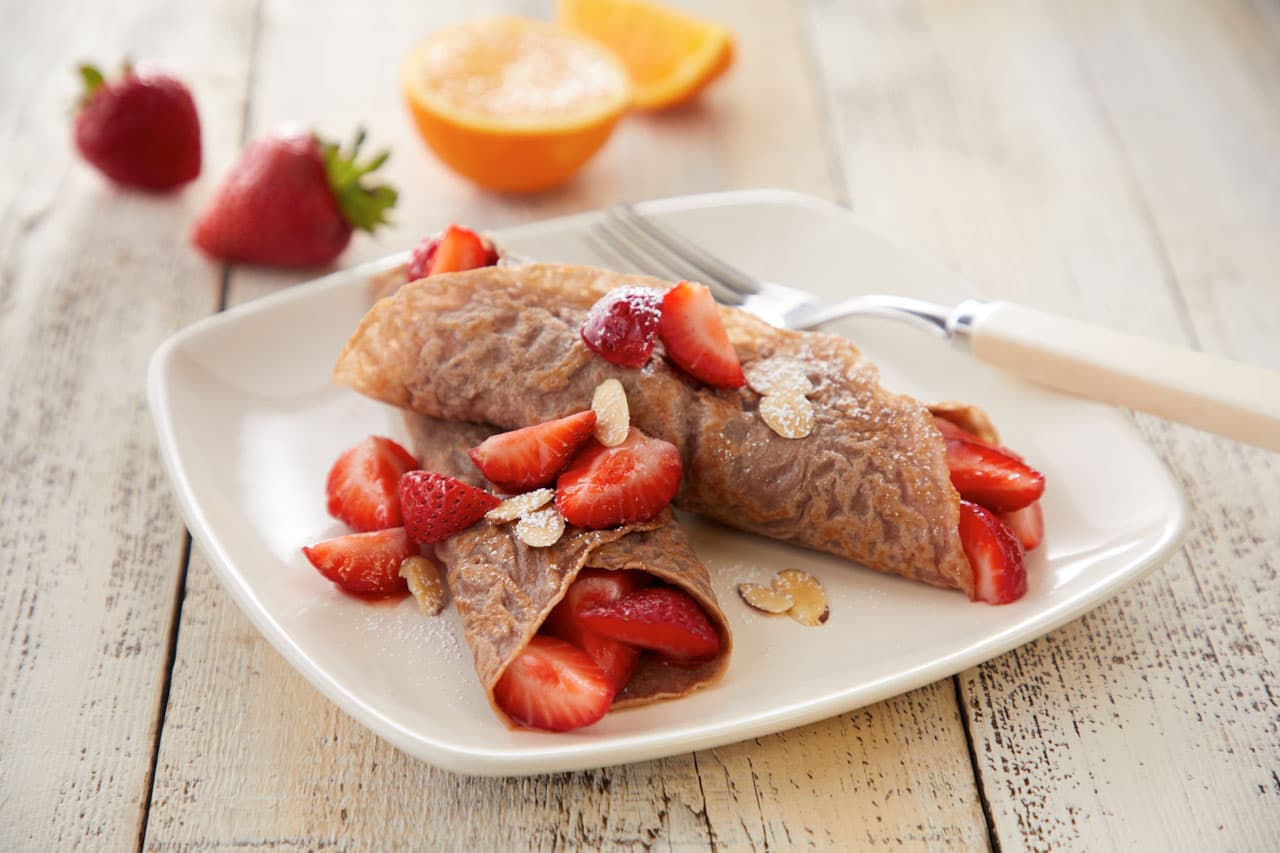 Chocolate-Almond Crepes with Strawberry Filling
Nutrition Information
Total Fat
1g
Total Carbohydrates
17g
Cholesterol
25mg
Sodium
30mg
Dietary Fiber
1g
Sugars
5g
Protein
3g
Ingredients
1 cup all-purpose flour

1 large egg

lightly beaten

Pinch salt

2 cups strawberries; quartered

½ tsp. sugar

1 tsp. orange juice

Powdered sugar; optional

Cooking spray
Directions
Combine flour, almond milk, sugar if using, egg, and salt in a blender; cover and process until smooth. Pour batter into bowl; cover and chill 30 minutes.

Heat an 8" crepe pan or nonstick skillet coated with cooking spray over medium heat. Pour ¼ cup batter into pan; tilt pan in all directions so that the batter coats the surface evenly. Cook 1 minute or until underside is lightly browned and set. Turn and cook 10 seconds.

Repeat with remaining batter. Stack crepes between layers of paper towels to prevent sticking.

To make filling, combine strawberries, sugar and orange juice. Let stand 10 minutes.

To assemble, lay one crepe flat on a plate. Top with ¼ cup filling. Fold over. Dust with powdered sugar, if desired. Serve immediately.
Made with these products: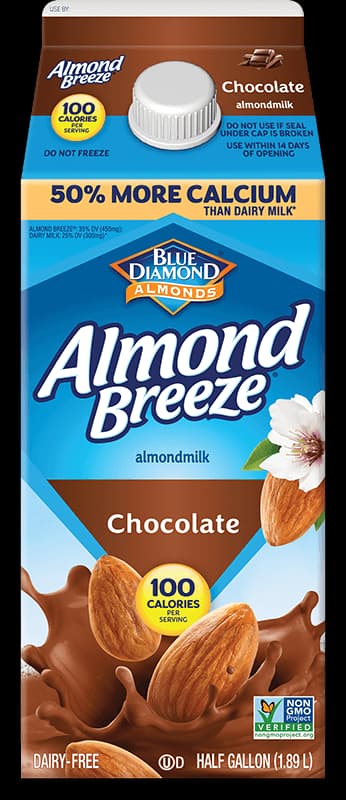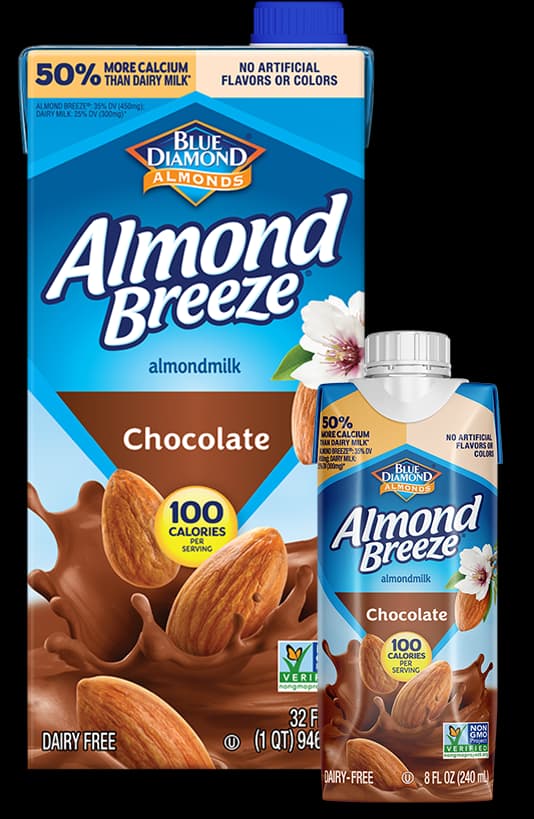 Shelf Stable Chocolate Almondmilk