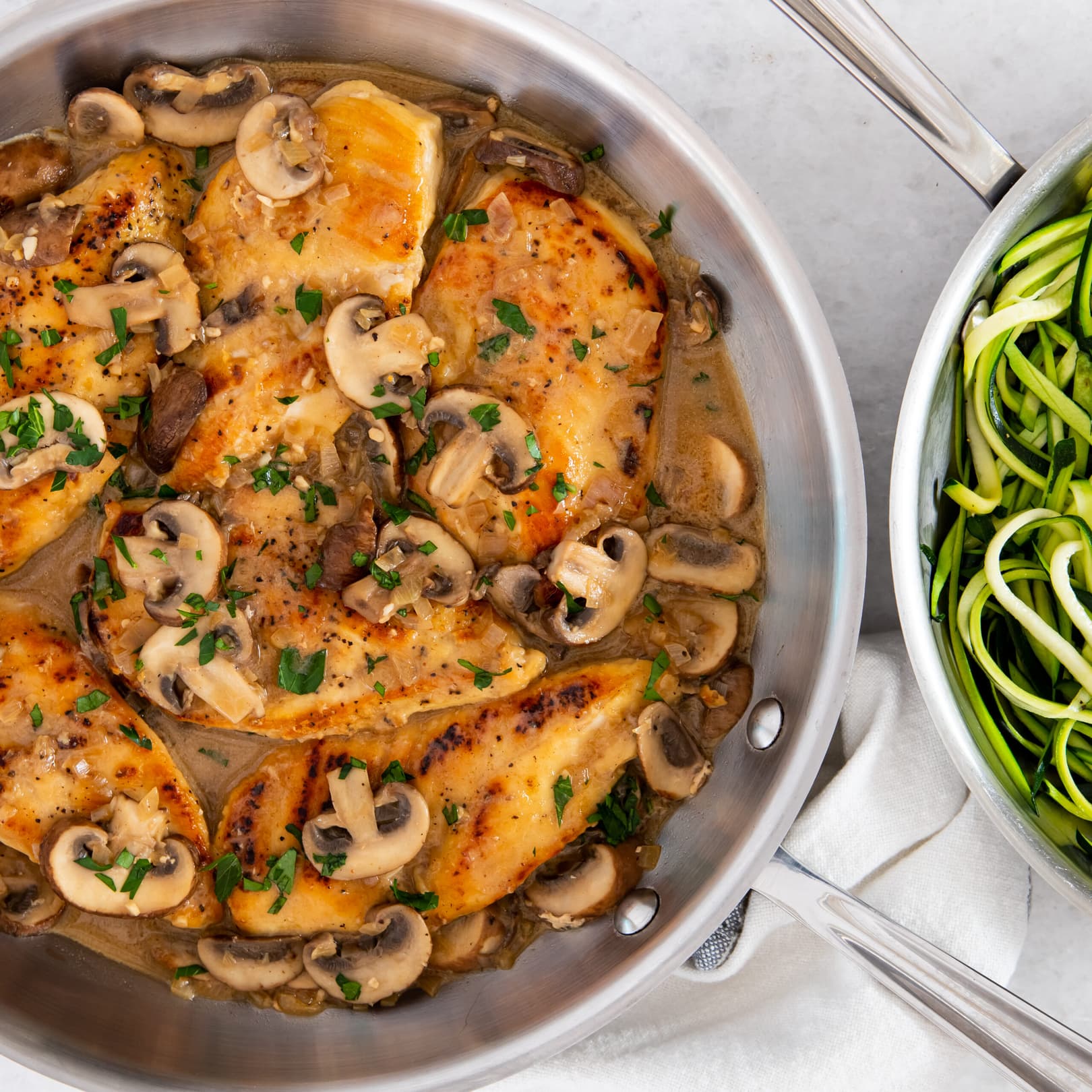 Chicken Marsala with Zucchini Noodles
Nutrition Information
| | |
| --- | --- |
| Calories | 247 |
| Sodium | 608.6mg |
| Dietary Fiber | 1.8g |
Ingredients
Chicken:
4 chicken breasts, thinly sliced, (or 4 chicken breasts, butterflied)

salt and ground black pepper to taste

¼ cup all-purpose flour

2 tablespoons olive or avocado oil, or more as needed

2 tablespoons butter

2 shallots, chopped

2 cloves garlic, minced
Mushroom Mixture:
8 ounces sliced mushrooms

1 cup chicken broth

1 tablespoon balsamic vinegar

1 lemon, juiced

¼ teaspoon ground nutmeg
Noodles:
zucchini noodles

2 tablespoons freshly chopped parsley
Directions
Preparation
Season chicken on both sides with salt and black pepper.

Place flour on a plate or in a shallow bowl. 

Dredge chicken in flour until just lightly coated on all sides; transfer chicken to a plate.
Chicken
Heat a large skillet over medium-high heat. 

Add 2 tablespoons of oil and swirl the pan so the bottom of the pan is coated.

Sear chicken on both sides, working in batches as needed, until lightly golden brown, about 4 minutes per side; transfer to a plate. 

If you are working in batches, you will need to add more olive oil in between to ensure the chicken won't stick.
Vegetables
Reduce the heat under the skillet to medium; add butter and let it melt. 

Cook and stir shallots, garlic, and sliced mushrooms in melted butter until mushrooms are tender, about 5 minutes; season with salt and pepper.
Mushroom Mixture
Mix chicken broth, almond milk, vinegar, lemon juice, and nutmeg into mushroom mixture; reduce heat and simmer sauce.

Nestle the chicken back into the sauce and simmer until the sauce thickens and the chicken is completely cooked through, 8 to 10 minutes. 

An instant-read thermometer inserted into the thickest part of the chicken should read at least 165 degrees F (74 degrees C).
Zucchini Noodles
Cook zucchini noodles in a skillet over medium heat just until tender, about 2 minutes.

Layer zucchini noodles with chicken and sauce and garnish with parsley.
Made with these products: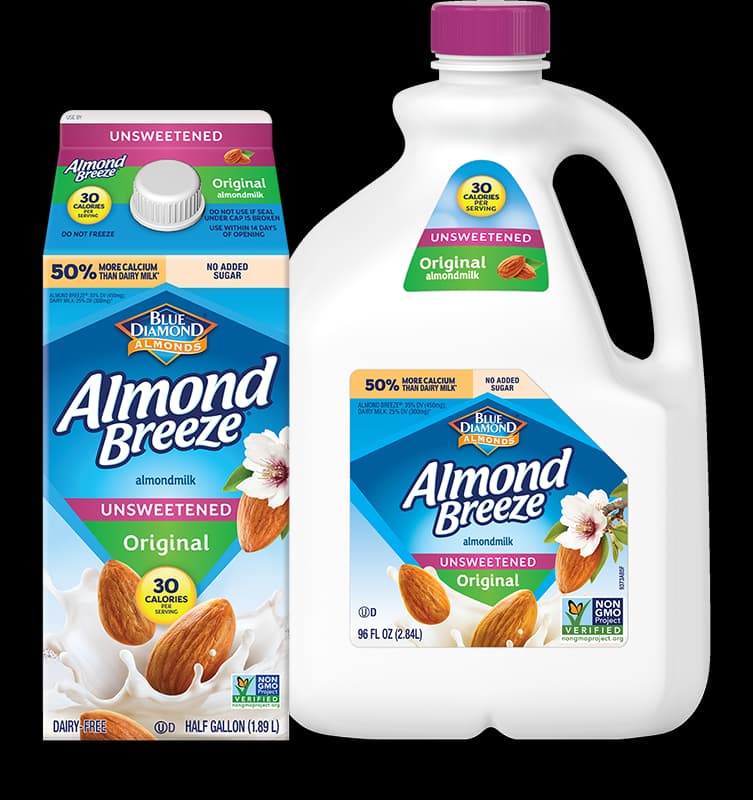 Unsweetened Original Almondmilk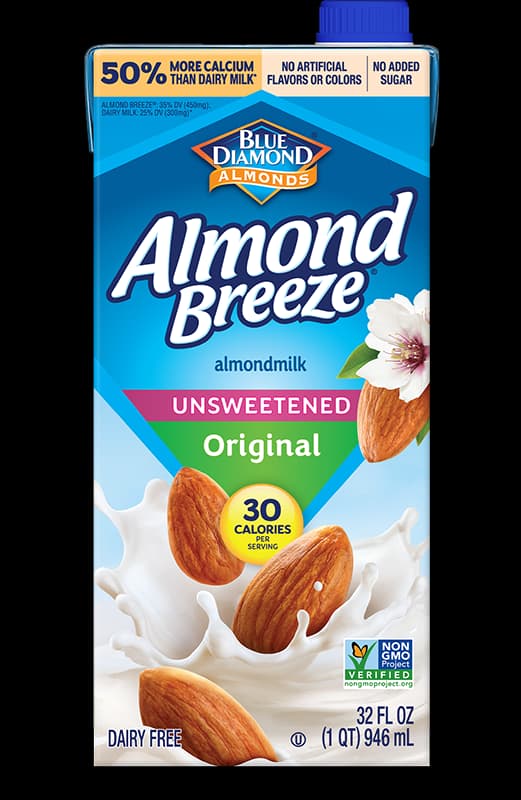 Shelf Stable Unsweetened Original Almondmilk