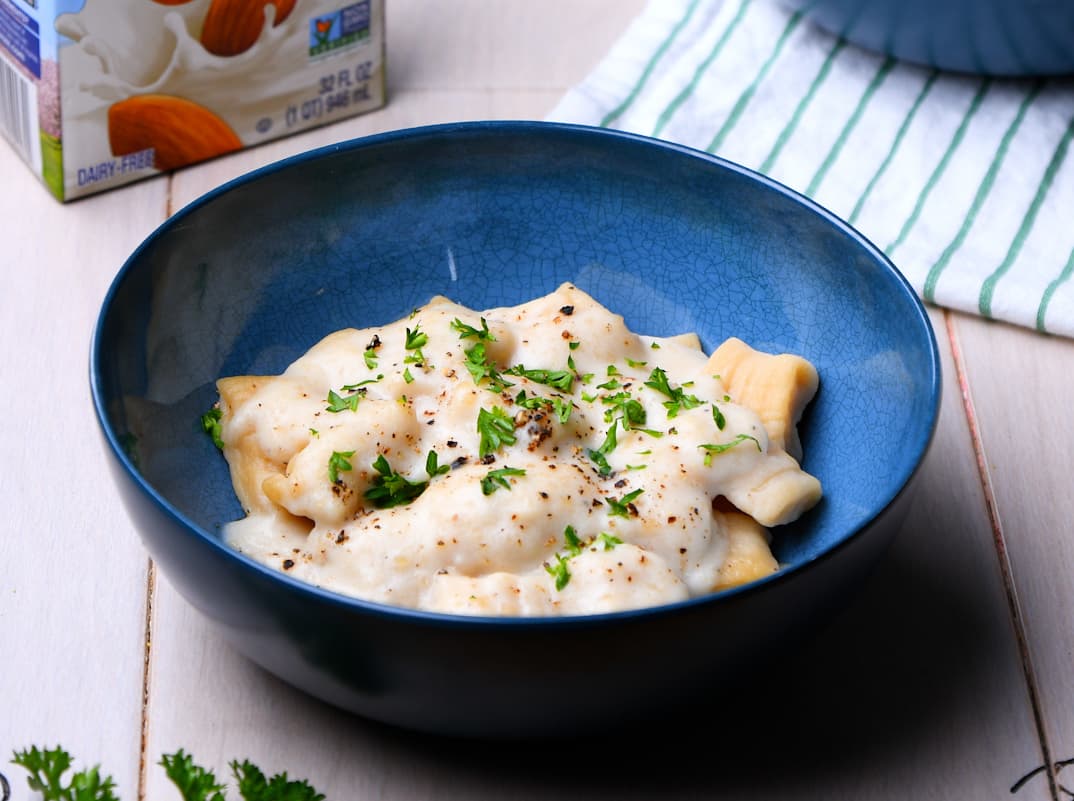 Alfredo with Cauliflower Gnocchi
Nutrition Information
No nutritional info available at this time.
Ingredients
For Gnocchi
16 ounces frozen cauliflower florets, thawed

2 cups all purpose flour plus more if needed

1 egg
For Alfredo Sauce
4 tsp butter

4 tsp all purpose flour

3 cup freshly shredded Parmesan Reggiano cheese

Salt and Pepper to taste

Parsley, to garnish
Directions
Add the cauliflower to the bowl of a food processor or high speed blender.

Add the flour and whole egg, blend on medium speed until it's combined and the dough starts to pull away from the sides of the food processor. It should form a ball but it's ok if it's slightly sticky to the touch. Add more flour a few tablespoons at a time if needed, being careful not to add too much.

Dust the counter or a silpat mat on the counter with cassava flour and turn the dough out. Divide the dough in half then roll one half into a long rope about 1 inch in diameter. Start at one end and cut the dough into 1 inch pieces. Repeat the process with the other half. Use the back of a fork to gently press marks into one side of the gnocchi. The grooves help the pasta soak up more sauce when you cook with them!

Fill a stock pot about halfway full with water and generously salt. Bring to a boil then add 1/2 of the gnocchi to the water. They will sink to the bottom. Once they float to the top, about 1-2 minutes, remove them with a slotted spoon and place them on a plate or baking sheet and repeat the process with the other half.

In a pan, add flour and butter, whisk together until a roux is made.

Slowly add in 1 ½ cups of almondmilk. Increase heat to medium and allow milk and flour to thicken for several minutes.

Once your roux is thickened, reduce heat to low and add in all the cheese, stirring well until the sauce is creamy. If your sauce is too thick, stir in the additional milk.

Remove from heat. Add in salt and pepper. Serve with cauliflower gnocchi.
Made with these products: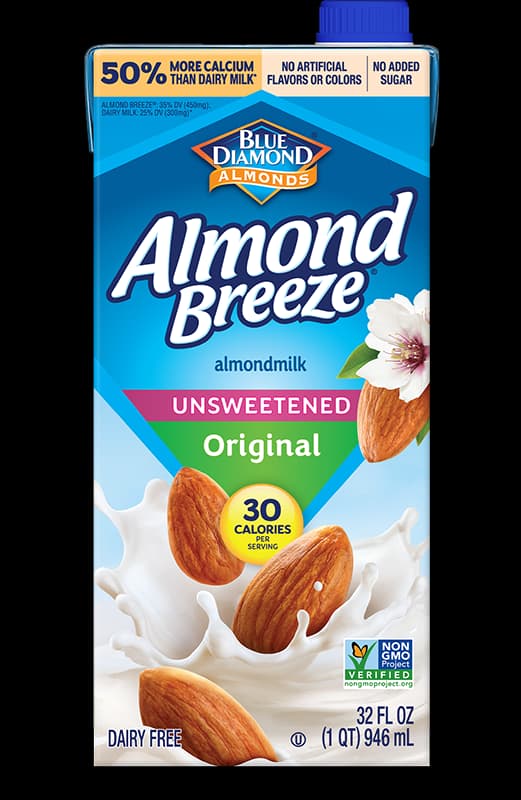 Shelf Stable Unsweetened Original Almondmilk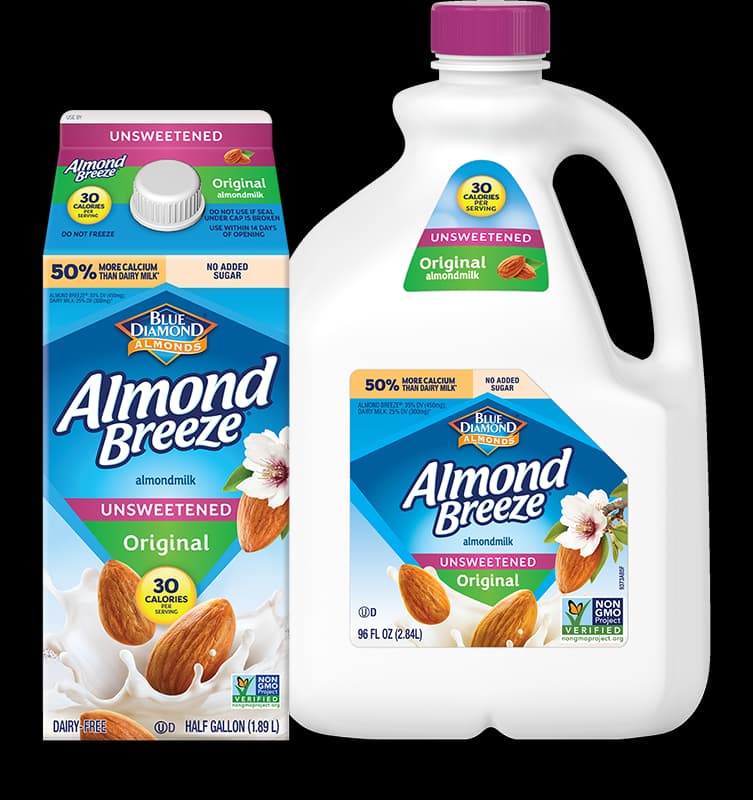 Unsweetened Original Almondmilk