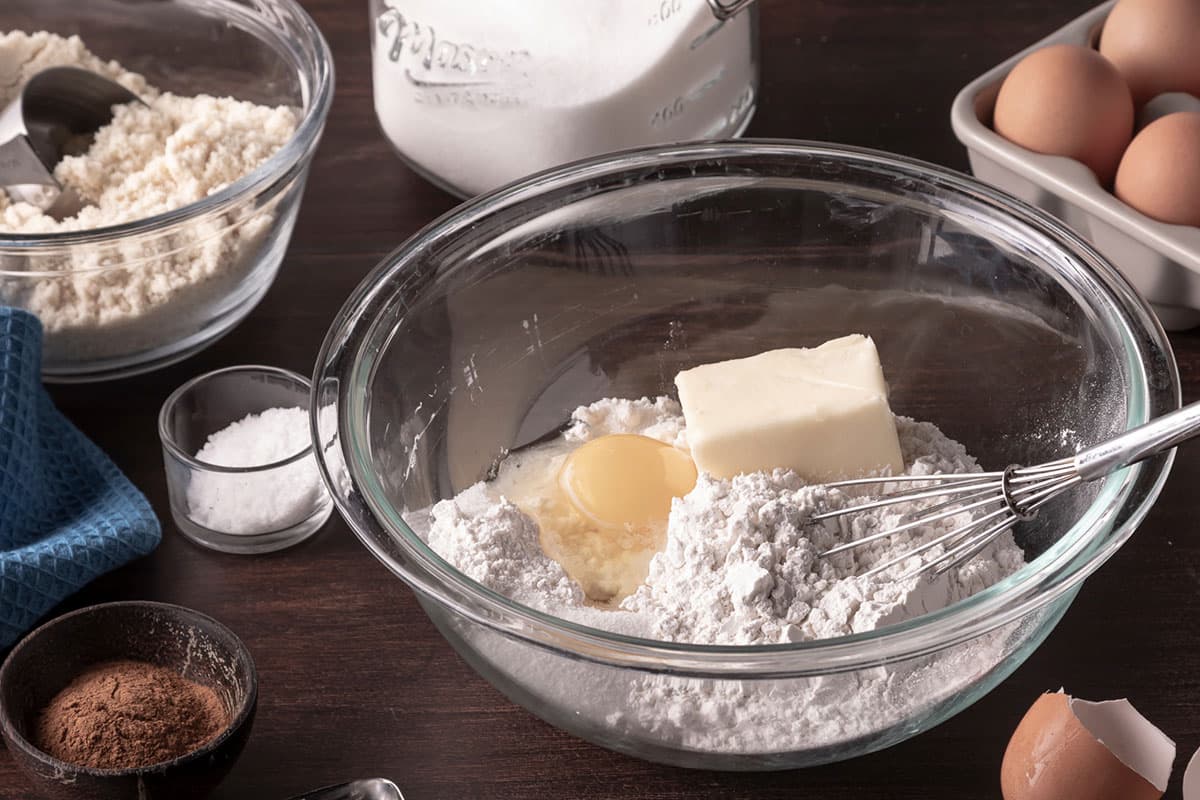 Almond Flour
Blue Diamond® Almond Flour for the Gluten-Free, Low-Carb Win!
Here at Blue Diamond®, we believe in helping people stop denying their cravings and eat them instead. We're lucky in a way, because almonds can be an alternative to staple ingredients in the foods that we all crave. Blue Diamond® Almond Breeze® for example has been helping people with dairy allergies satisfy their cravings for years. Blue Diamond® Nut-Thins® have been helping people with celiac disease or gluten intolerance get their snack on for years.
But there's more! Blue Diamond® Almond Flour can help people on the keto diet or people with celiac or gluten intolerance enjoy baked goods and many other foods they crave.
In this post, we'll talk about our amazing almond flour, what makes it a great alternative to traditional wheat-based flour, and even get into some recipes that use our fantastic almond flour to deliver the foods that you crave.
The Facts About Blue Diamond® Almond Flour
First, the facts: Blue Diamond's® fantastic almond flour is made from the same delicious California Central Valley almonds that all of our wonderful products are made from. Only the best almonds make it into our Blue Diamond® branded almond products.
When it comes to being part of a healthy diet, our almond flour is low in carbohydrates and naturally higher in essential fatty acids and key nutrients, such as fiber, than many other flour alternatives . With all this in mind, it's no wonder our almond flour is considered a true superfood.
Recipes That Make Great Use of Blue Diamond® Almond Flour
Now for some recipes! Let's start with our favorite course first: dessert! Our Blue Diamond® Almond Flour is a gluten-free flour that makes a great substitute for wheat-based flours in many confections and baked goods, including cakes! For example, the Best Paleo Chocolate Cake with Paleo Chocolate Frosting, uses almond flour to turn out a delicious keto-friendly, gluten free chocolate cake that you will want to make for every special occasion in the calendar.
If you're looking for breakfast goodies that keep your motor humming and do it without the gluten, then just try our recipe for Apple Cinnamon Cream Cheese Muffins. They're delicious and naturally gluten free.
Our almond flour can also deliver in a supporting role at dinner-time. Try our Easy Chicken and Vegetable Pot Pie some time and see how tasty your crust can get with Blue Diamond® Almond Flour.
Our Almond Flour is one of the Best
If you're looking for an absolutely amazing gluten free flour, Blue Diamond® has you covered. Our almond flour is great for those eating gluten-free or sticking to keto or paleo diets, and tastes absolutely fantastic!
Blue Diamond® Almond Flour is made from top quality almonds sourced from our growers in the Central Valley of California. It's a true flour alternative that can be incorporated into any diet for a major nutritional and taste-cravings win!
Citations:
https://www.healthline.com/nutrition/almond-flour
https://celiac.org/eat-gluten-free/gf-products/almond-flour/