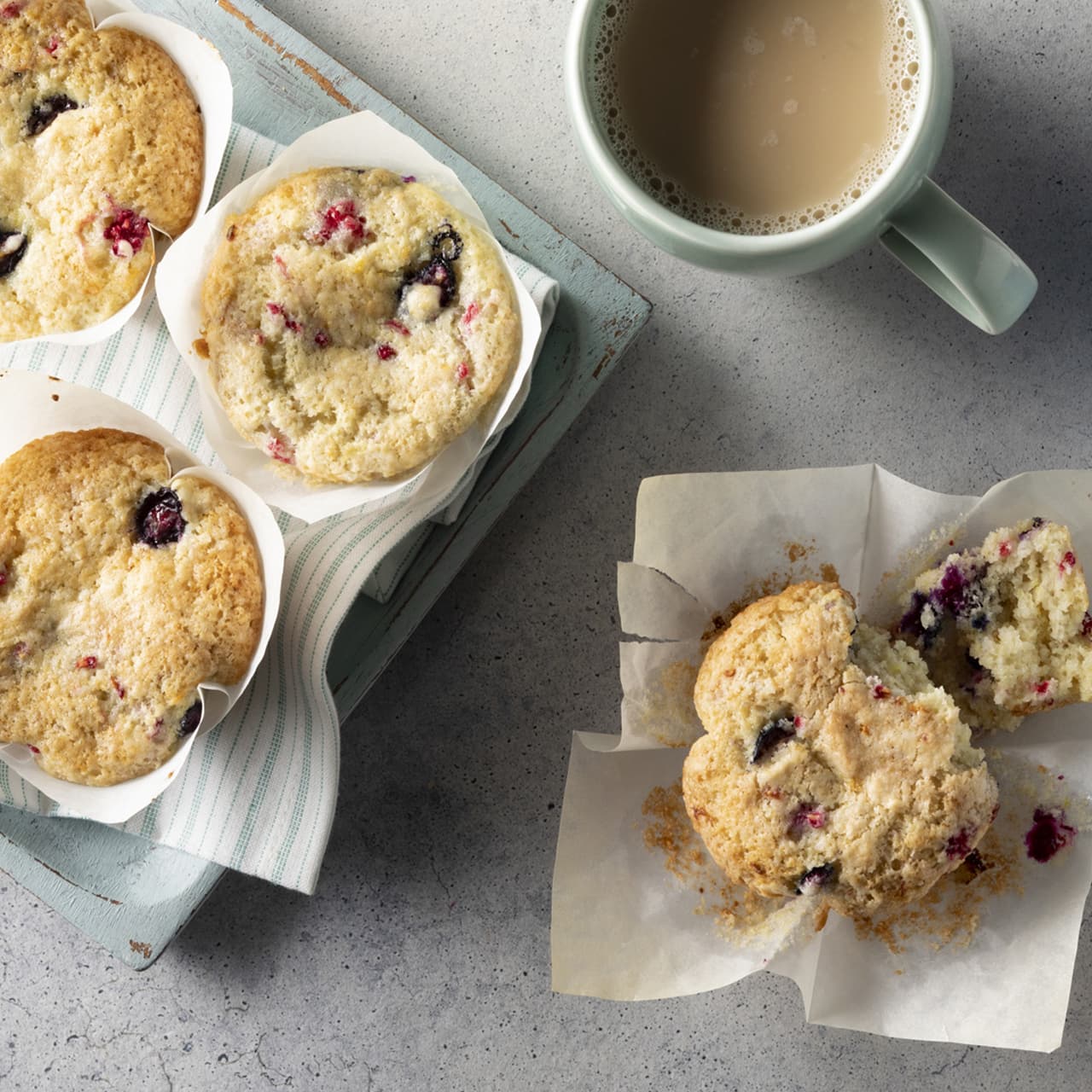 Lemon and Blueberry Muffins Made with Almond Milk
Nutrition Information
Total Fat
11.7 g
Total Carbohydrates
34.7 g
Cholesterol
0.0 mg
Sodium
272.5 mg
Potassium
43.7 mg
Dietary Fiber
1.1 g
Sugars
17.7 g
Protein
2.3 g
Ingredients
2 cups flour

1 tbsp. baking powder

Zest of 1 lemon

1/2 tsp. salt

1/3 cup softened vegan margarine

1/4 cup canola oil

1 cup sugar

1 tsp. vanilla

1/2 cup blueberries

1/2 cup raspberries
Directions
In a bowl, sift flour, baking powder, lemon zest, and salt.

Add softened vegan margarine, canola oil, sugar, vanilla, and Almond Breeze.

Fold ingredients together.

Fold in blueberries and raspberries.

Pour into greased or paper lined muffin cups, and bake at 350 degrees for 25-30 minutes or until toothpick comes out clean.
Made with these products: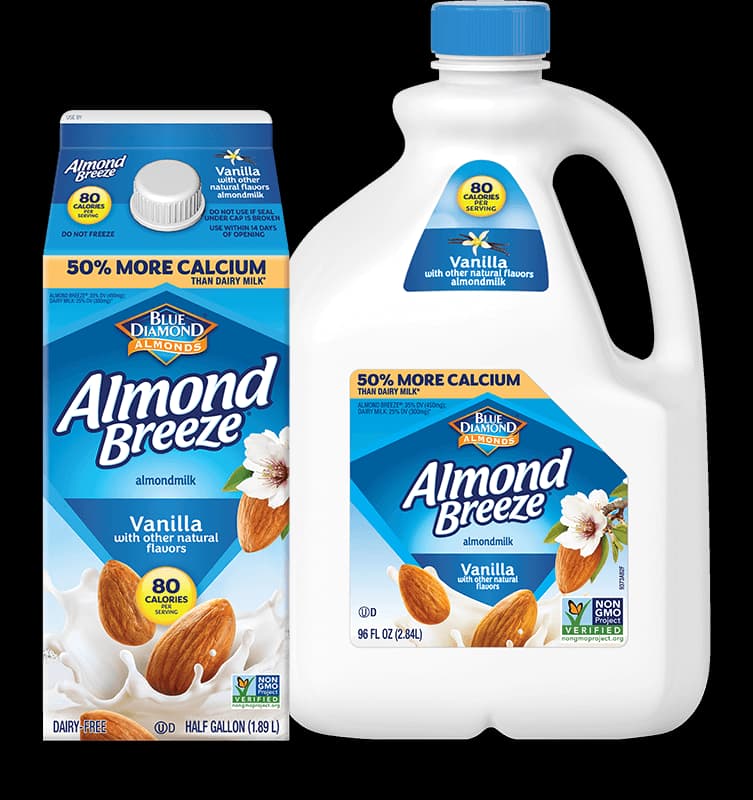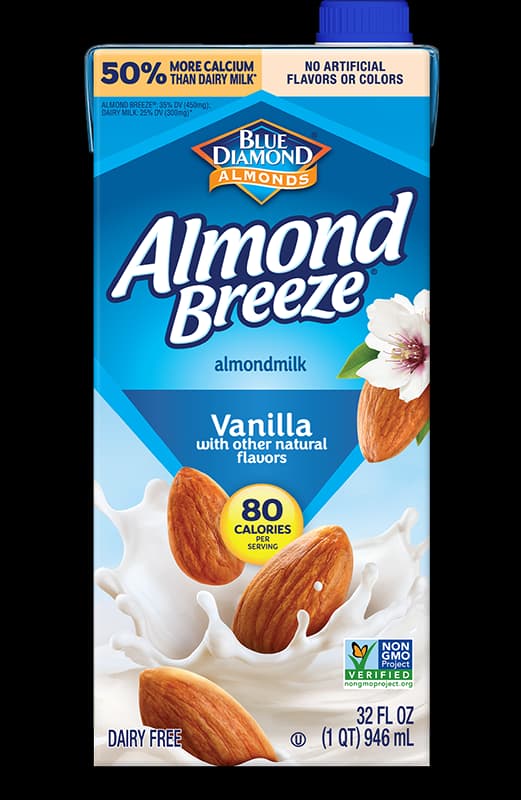 Shelf Stable Vanilla Almondmilk