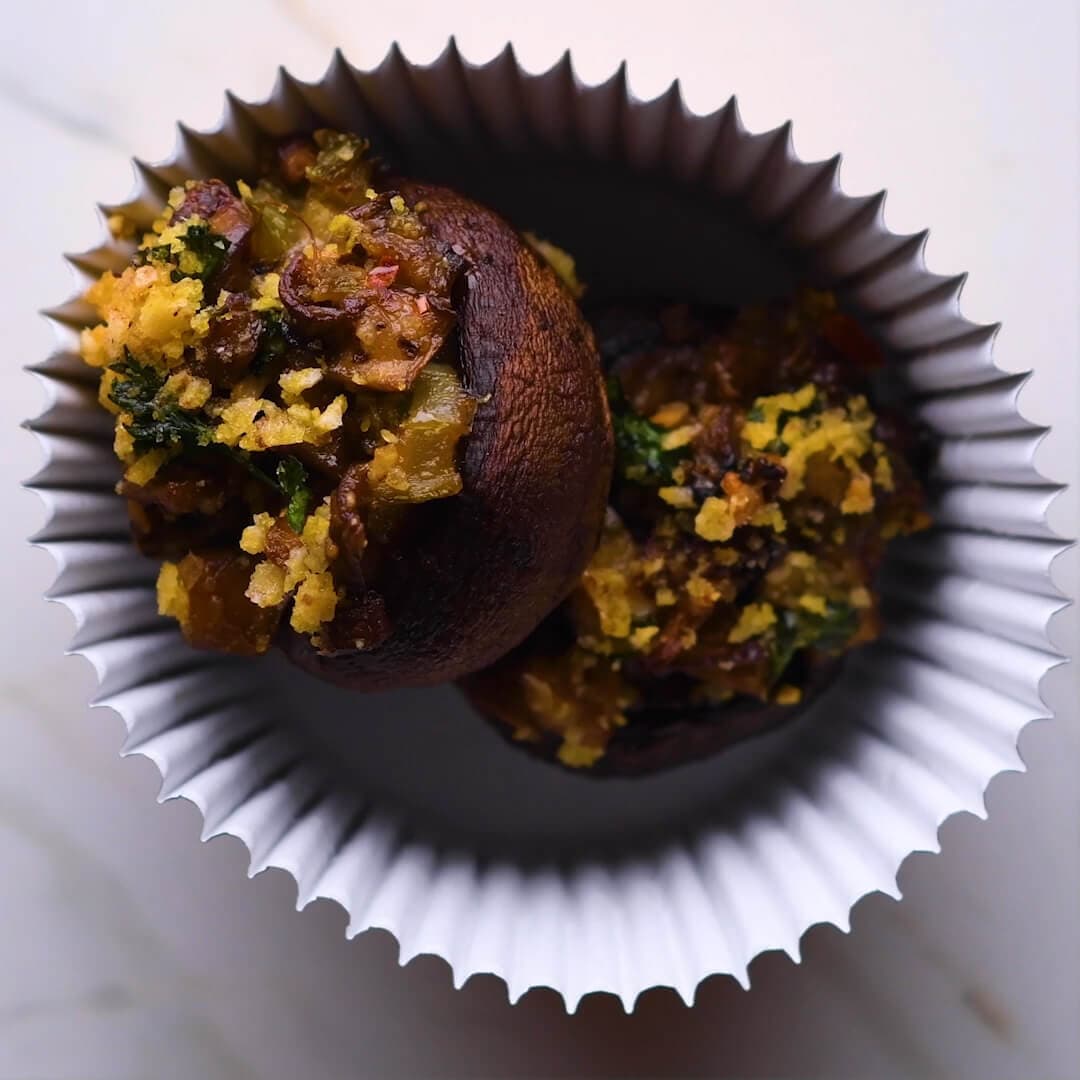 Watch Video
Stuffed Mushrooms
Nutrition Information
Calories
87
Total Fat
4.1g
Total Carbohydrates
10.6g
Cholesterol
6.6mg
Sodium
146.7mg
Potassium
28.0mg
Dietary Fiber
0.7g
Sugars
0.6g
Protein
2.2g
Ingredients
Mushrooms:
1 package button mushrooms, split into caps and stems
Stuffing:
Butter

¼ cup chopped celery

½ cup chopped shallots

3 tablespoons parmesan cheese

2 tablespoons white wine

2 tablespoons parsley
Directions
Mushrooms
Arrange a rack in the middle of the oven and heat the oven to 350°F.

Clean the mushrooms and remove the stems. Gently wipe 24 large mushrooms with a paper towel or clean kitchen towel to remove any dirt.

Remove the stems by holding the cap in your hand and gently wiggling the stem back and forth until it releases. Reserve the stems. Remove the gills. Use a spoon to gently scrape out and discard the mushroom gills to make room for the stuffing. Toss the mushroom caps with oil, salt, and pepper.

Place mushroom caps in a large bowl and gently toss with 2 tablespoons of the olive oil, 1/4 teaspoon of the kosher salt, and 1/4 teaspoon of the black pepper, making sure not to break the mushrooms. Arrange the mushroom caps stem-side up on a rimmed baking sheet.
Stuffing
Heat the 1 tablespoon butter in large skillet over medium-high heat. Add the celery and shallot and cook until tender, about 3 minutes. Add the chopped mushroom stems, 1/4 teaspoon garlic powder, a pinch red pepper flakes, if using, the remaining 1/2 teaspoon kosher salt, and the remaining 1/4 teaspoon black pepper. Cook until mushrooms brown. Cook until the liquid evaporates and the mushrooms begin to brown, about 10 minutes.

Add 1/4 cup white wine or vegetable broth and cook until the liquid evaporates, 1 to 2 minutes. Add herbs and Nut-Thins® "breadcrumbs" to the stuffing. Remove the pan from the heat and stir in the parsley and 1 cup panko breadcrumbs. Divide the filling between the mushroom caps (about 2 teaspoons per mushroom). Stuff the mushrooms. The filling may mound up, but press it down to fill the cavity.

Bake the mushrooms for 20 to 25 minutes. Bake until the mushrooms are tender, the filling is hot, and tops are golden brown, 20 to 25 minutes.
Made with these products: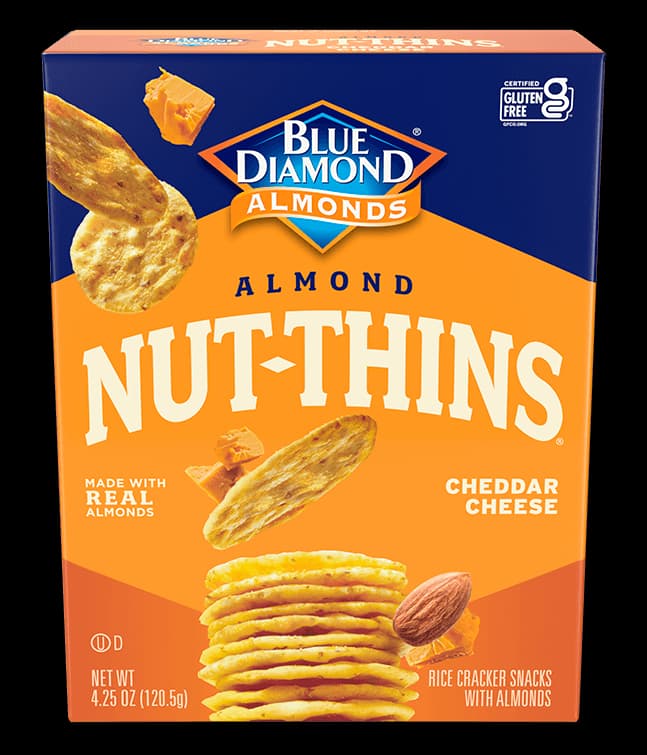 Nut-Thins® Cheddar Cheese