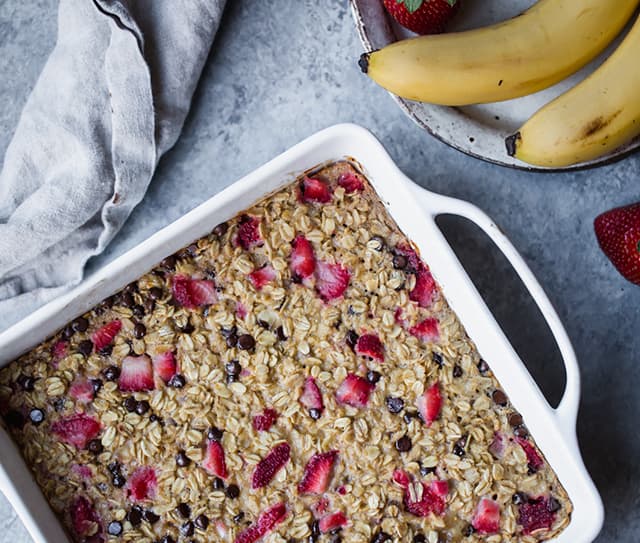 Strawberry Banana Chocolate Chip Baked Oatmeal
Nutrition Information
Total Fat
8
Total Carbohydrates
27.4
Dietary Fiber
4.1
Ingredients
1 cup mashed banana

2 eggs

2 tablespoons melted and cooled coconut oil/melted butter/melted ghee

1 teaspoon vanilla extract

2 1/2 cups old fashioned rolled oats (gluten free if desired)

1 teaspoon baking powder

1/2 teaspoon cinnamon

1/4 teaspoon salt

3/4 cup diced strawberries

1/3 cup mini chocolate chips (dairy free if desired)
Directions
Preheat oven to 350 degrees. SPray a 9×9 pan with nonstick cooking spray.

In a large bowl mix together mashed banana, eggs, Almond Breeze, coconut oil and vanilla until mostly smooth.

Next add in rolled oats, baking powder, cinnamon and salt until well combined.

Finally gently fold in strawberries and chocolate chips.

Pour mixture into prepared pan and bake for 25-35 minutes until edges start to become slightly golden brown.
Made with these products: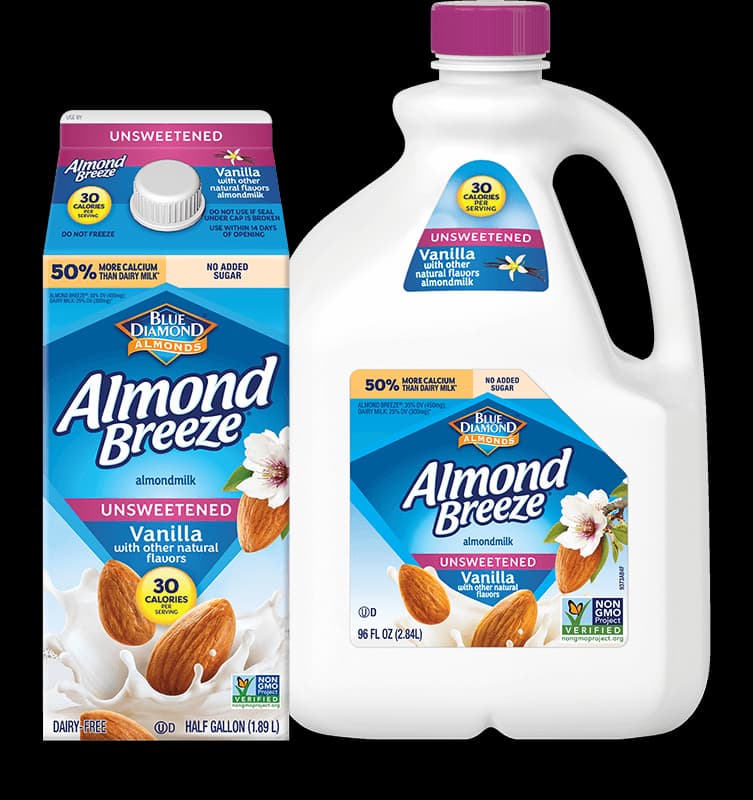 Unsweetened Vanilla Almondmilk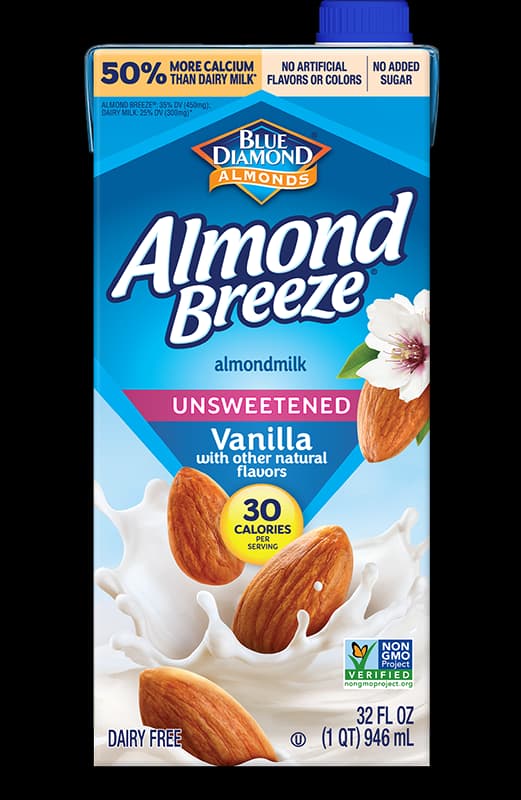 Shelf Stable Unsweetened Vanilla Almondmilk