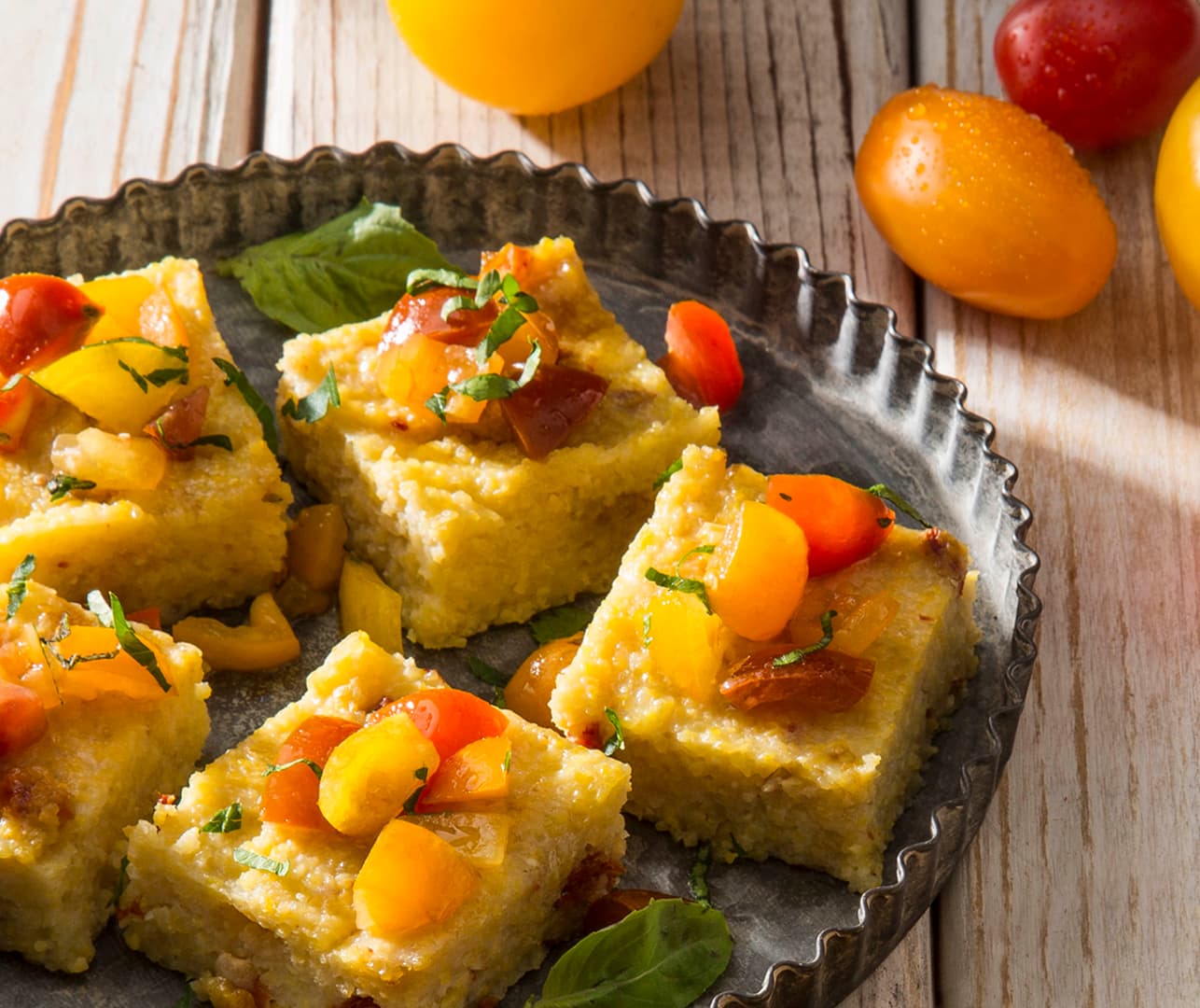 Smoky Polenta with Heirloom Balsamic Tomatoes
Nutrition Information
Total Fat
5 g
Total Carbohydrates
14 g
Cholesterol
5 mg
Sodium
250 mg
Dietary Fiber
2 g
Sugars
1 g
Protein
2 g
Ingredients
1 tablespoon butter

1 clove garlic (minced)

1 cup vegetable broth

1/2 cup polenta

1/4 cup shredded smoked Mozzarella Cheese

2 tablespoons shredded Parmesan cheese

1 cup diced heirloom tomatoes (or quartered grape heirloom tomatoes)

1 tablespoon extra virgin olive oil

1 teaspoon balsamic vinegar

Snipped fresh basil
Directions
Lightly grease a foil-lined baking sheet.

Melt butter in a medium saucepan over medium heat. Stir in garlic, then add Breeze and chicken broth and bring to a simmer. Add polenta and cook, stirring frequently, until mixture is thickening and bubbly. Reduce heat to low and cook for 5 minutes more or until mixture is very thick, stirring constantly. Remove from heat and stir in cheeses; season with salt and pepper.

Spread about 3/4-inch thick on prepared baking sheet. Let cool slightly, then cover with plastic wrap and chill until firm.

Stir together tomatoes, oil and vinegar in a small bowl. Season with salt to taste and let stand for 5 minutes.

Cut polenta into 1-inch squares and top with tomatoes. Sprinkle with basil.
Made with these products: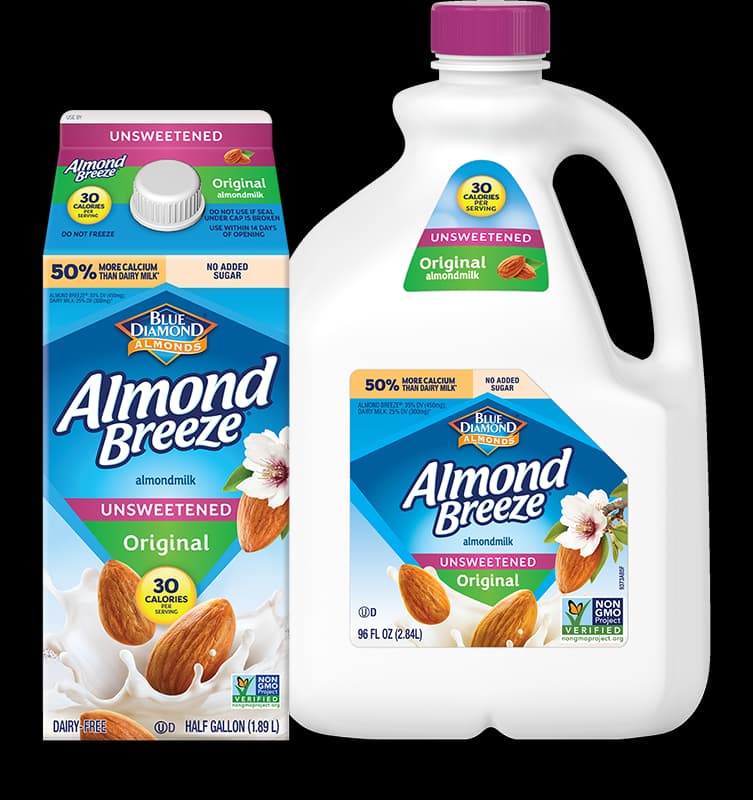 Unsweetened Original Almondmilk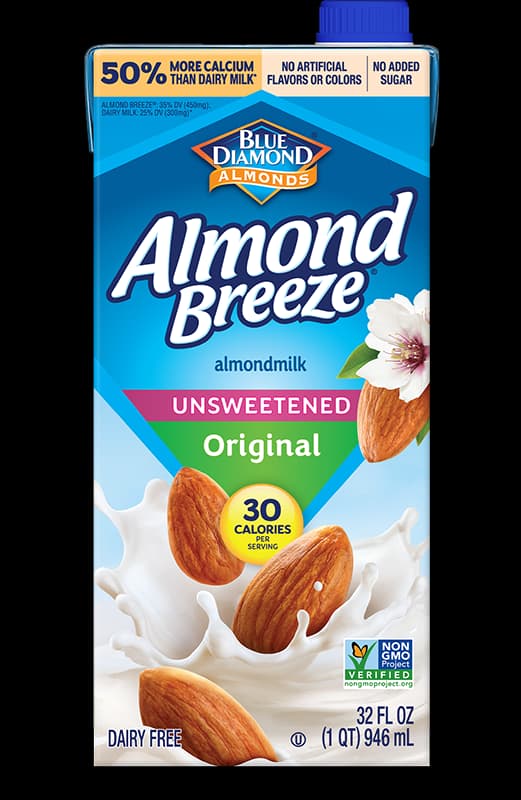 Shelf Stable Unsweetened Original Almondmilk