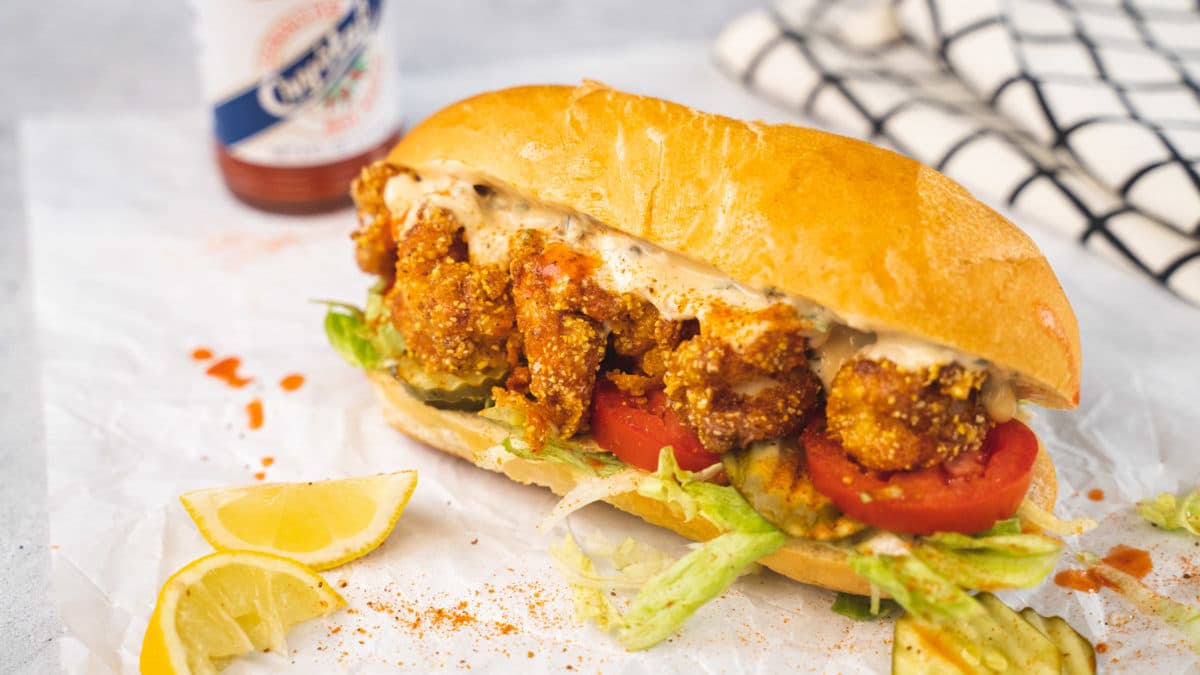 Shrimp Po' Boy with Mojo Remoulade
Nutrition Information
| | |
| --- | --- |
| Calories | 1352 |
| Sodium | 5682.7mg |
| Dietary Fiber | 12.4g |
Ingredients
For the fried shrimp:
3 tablespoons creole seasoning (or cajun seasoning)

2 teaspoons garlic powder

1/4 teaspoon cayenne pepper

1/2 teaspoon salt

1/2 teaspoon black pepper

1 pound medium shrimp, peeled, deveined and tail off

1 cup cornmeal

3 tablespoons hot sauce

Canola or vegetable oil for frying
For the remoulade:
1 cup mayonnaise

2 tablespoons Dijon mustard

1 tablespoon lemon juice

1 tablespoon flat-leaf parsley, finely chopped

1 tablespoon Louisiana-style hot sauce or Tabasco

2 teaspoons prepared horseradish

2 cloves garlic, minced

2 teaspoons capers, roughly chopped

1 teaspoon Worcestershire sauce

1 teaspoon smoked paprika

1 scallion, finely chopped

Salt, to taste

Freshly ground black pepper, to taste
Directions
Remoulade
In a small bowl combine all of the ingredients. Taste and adjust seasoning as needed.

Cover and refrigerate no less than 30 minutes prior to use.
Fried Shirmp
In a medium bowl, mix creole seasoning, garlic powder, cayenne pepper, salt, and black pepper. In a separate medium bowl combine 2 tablespoons of spice mix, flour, and cornmeal; set aside.

Toss the shrimp in the first bowl with just the spice mixture.

In a separate bowl combine the buttermilk and hot sauce.

Dredge the seasoned shrimp in the buttermilk then the flour mixture, shaking off any excess flour. If you would like a thicker coating, repeat the dredging process. Refrigerate the coated shrimp for 15 to 20 minutes prior to frying.

Heat 2 inches of oil in a Dutch oven or deep frying pan to 350F.

Working in batches, fry shrimp until they are golden brown in color. Transfer to paper towels to drain.
Assembly
Grab the bread and spread the remoulade sauce on both sides. Layer the lettuce and tomato on the bottom slice of bread and pile on the fried shrimp.

Cover the sandwich with the top slice of bread and garnish with a dill pickle.
Made with these products: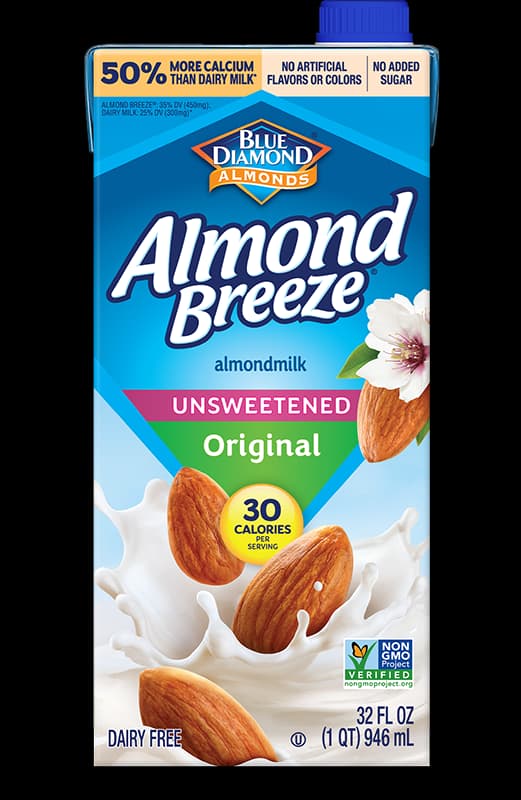 Shelf Stable Unsweetened Original Almondmilk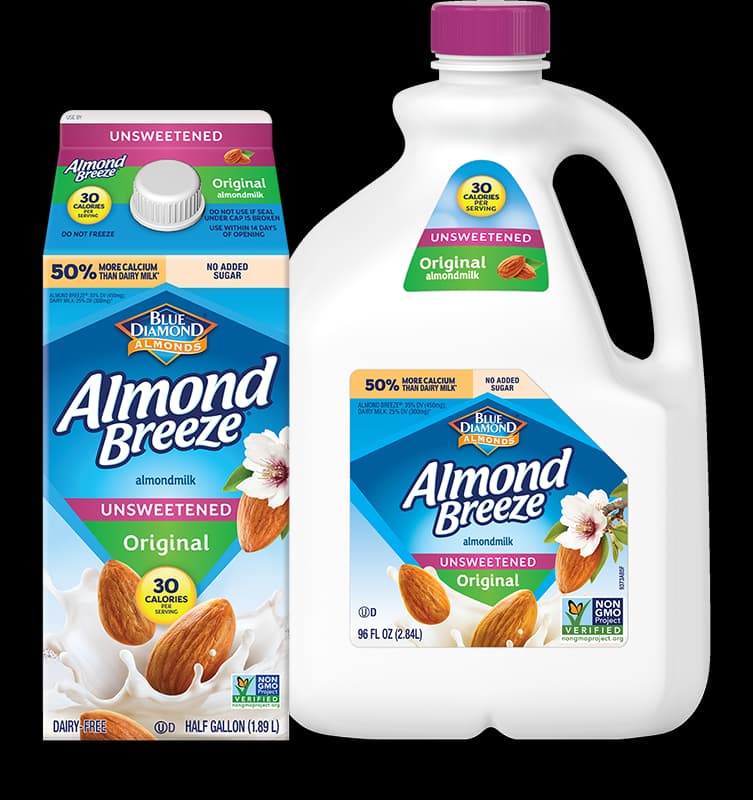 Unsweetened Original Almondmilk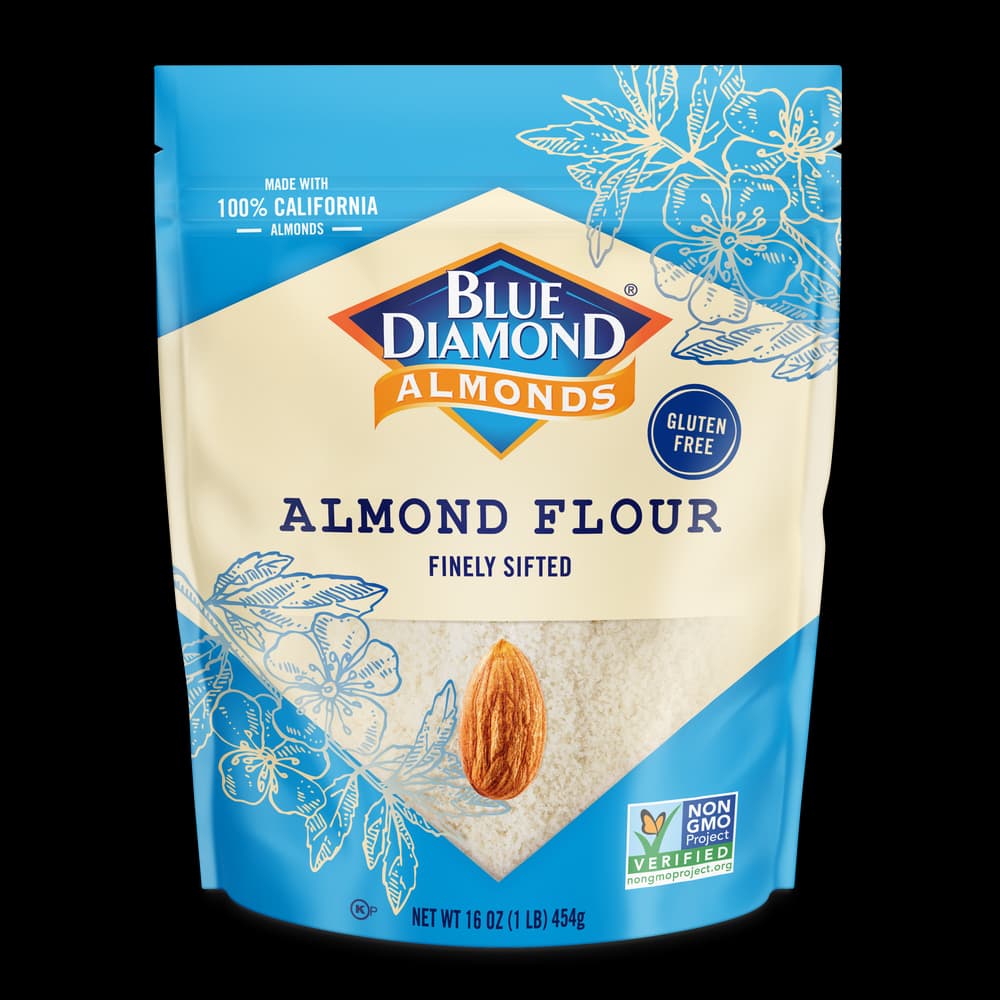 Notes:
Po' Boy Assembly
4 – 8 inch long baguette or french bread, split in half horizontally 2 cups iceberg lettuce, shredded
2-3 large tomatoes, sliced
Fried shrimp – 6 or so pieces per sandwich
Remoulade sauce
Dill pickle