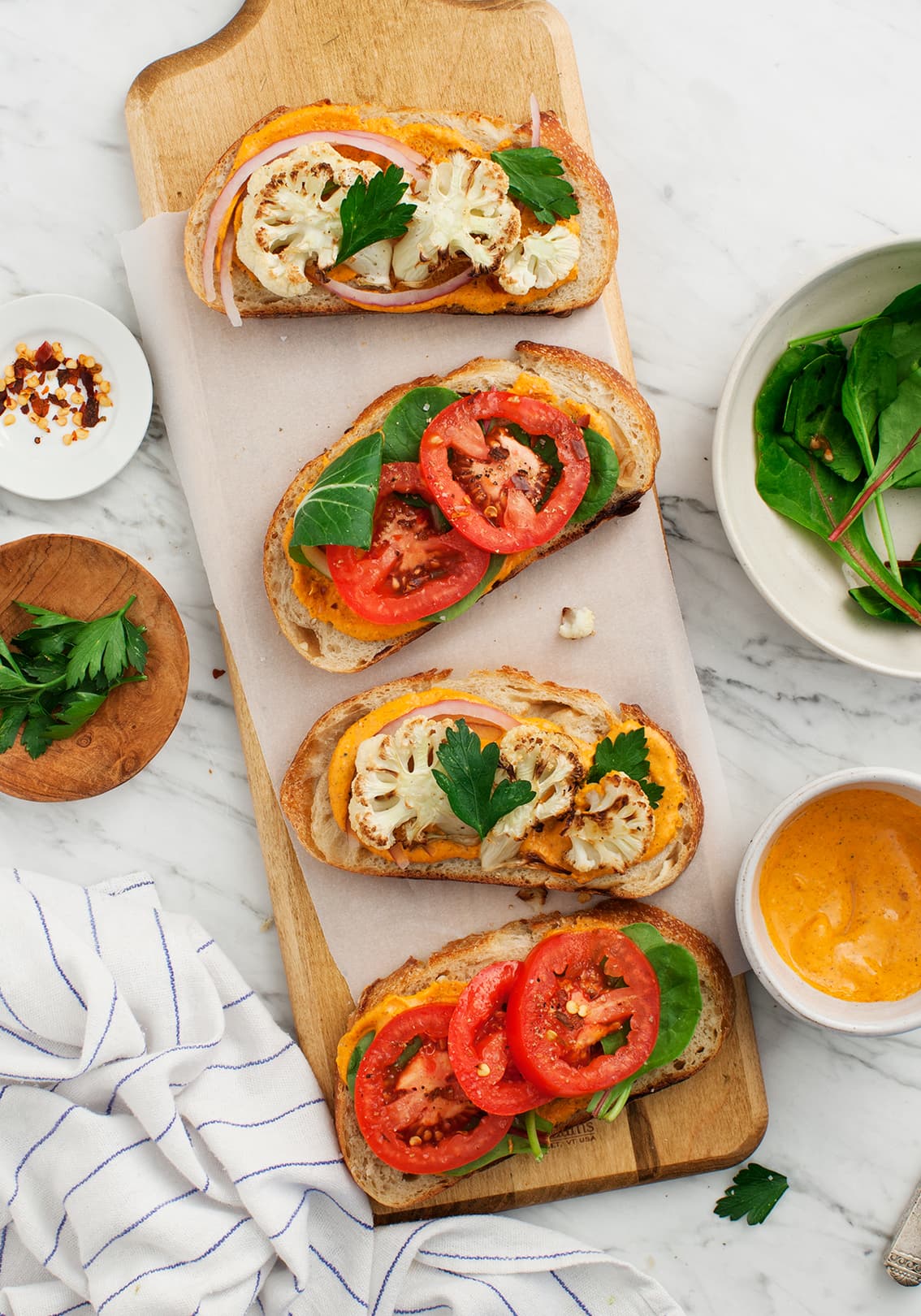 Romesco Cauliflower Sandwiches
Nutrition Information
No nutritional info available at this time.
Ingredients
1 small head of cauliflower

8 slices of ciabatta or sourdough bread

Handful of salad greens

Several pieces of thinly sliced red onion

¼ cup fresh parsley

Extra-virgin olive oil

Almond Milk Romesco Sauce (makes extra)

1 tomato

halved and cored

1 roasted red pepper fresh or from a jar

¼ cup toasted almonds

2 garlic cloves

¼ cup extra virgin olive oil

1 tablespoon red wine vinegar

⅛ teaspoon red pepper flakes
Directions
Preheat the oven to 450°F and line a baking sheet with parchment paper.

Slice the cauliflower into ½-inch slabs and place onto the baking sheet. Drizzle with olive oil and pinches of salt and pepper and bake for 30 to 35 minutes or until tender in the middle and golden around the edges.

Make the Romesco Sauce: In a blender, combine the tomato, roasted red pepper, almonds, garlic, olive oil, almond milk, red wine vinegar, red pepper flakes, and a pinch of salt and pepper. Blend until smooth. Taste and adjust seasonings.

Assemble the sandwiches with the romesco sauce, salad greens, red onions, tomato slices and roasted cauliflower and a few sprigs of parsley.
Made with these products: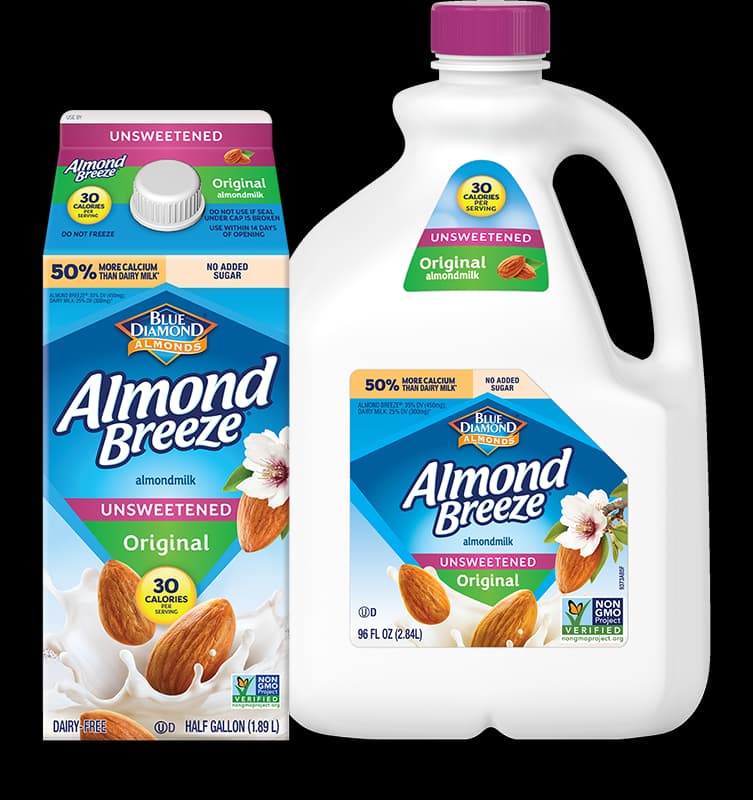 Unsweetened Original Almondmilk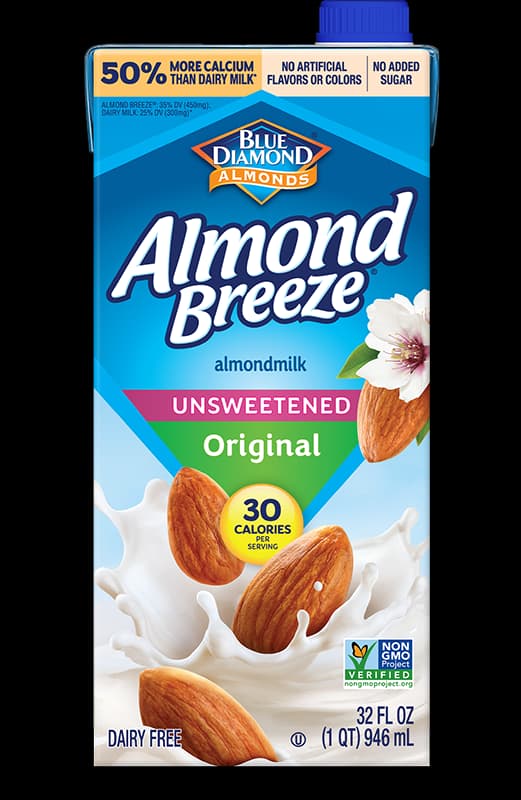 Shelf Stable Unsweetened Original Almondmilk
Notes:
Depending on the size of your cauliflower, you may have more roasted cauliflower than you need to fill these sandwiches. Just enjoy it on the side or save it for tomorrow's sandwich.
Courtesy of: Love and Lemons