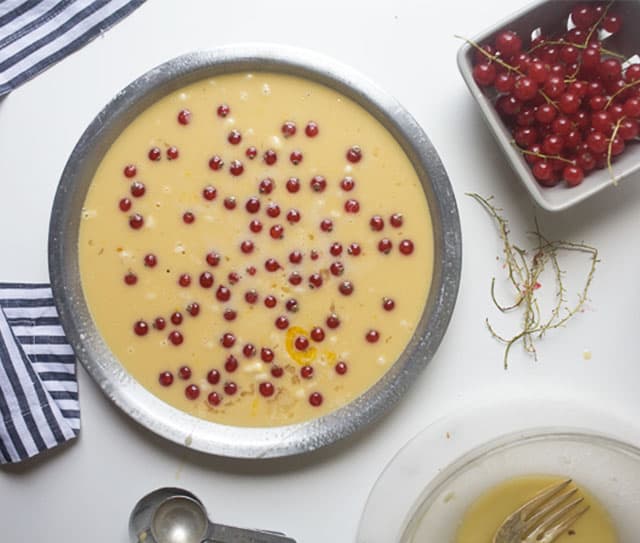 Red Currant Clafoutis
Nutrition Information
Total Fat
0.9 g
Total Carbohydrates
49.6 g
Cholesterol
0 mg
Sodium
213.1 mg
Potassium
108 mg
Dietary Fiber
1.4 g
Sugars
36 g
Protein
5 g
Ingredients
1/2 cup all-purpose flour

1/3 cup granulated sugar

2 tablespoons brown sugar

1/4 teaspoon salt

3 large eggs

1/2 cup fresh currants – removed from their vines

Powdered Sugar (optional garnish)

Cooking spray
Directions
Preheat the oven to 350F. Liberally grease a 9-inch round baking dish with cooking spray. Set aside. In a large bowl, mix together the flour, white sugar, brown sugar and salt. Mix in the eggs and unsweetened vanilla almond milk. Whisk until completely combined. The batter will have a few small lumps and be very thin. Allow to rest on the counter while picking off the currants from their vines.

Pour the batter into the baking dish. Sprinkle the currants on top, being sure to spread them out evenly. Bake for 40 to 45 minutes or until the edges are golden brown and the center is set and firm. The clafoutis will puff up slightly in the oven, but will deflate as it sits–not a big deal. Garnish with a few more vines of fresh currants and dust the clafoutis with powdered sugar.

Serve with whipped cream, ice cream or enjoy it all by itself.
Made with these products: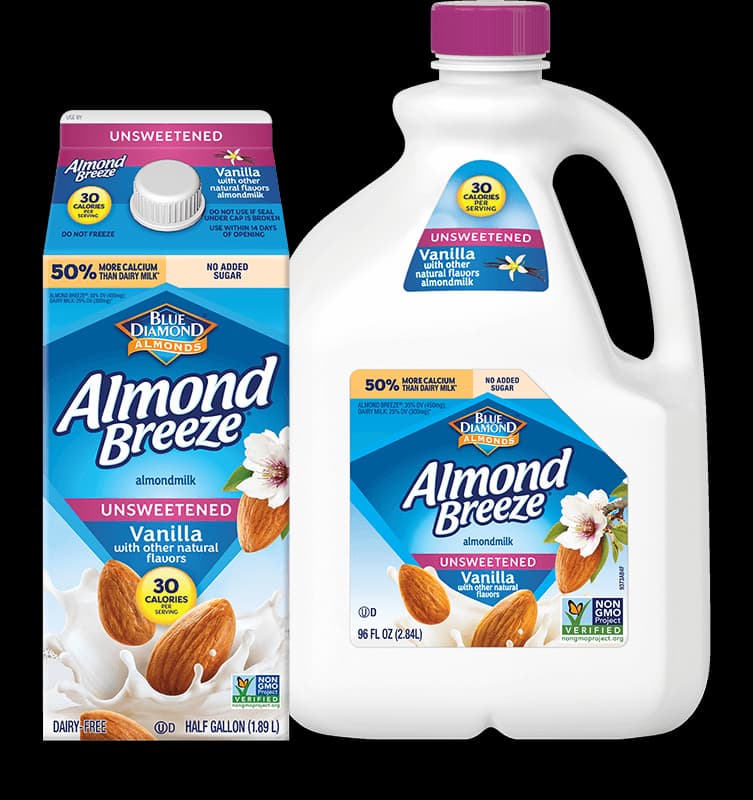 Unsweetened Vanilla Almondmilk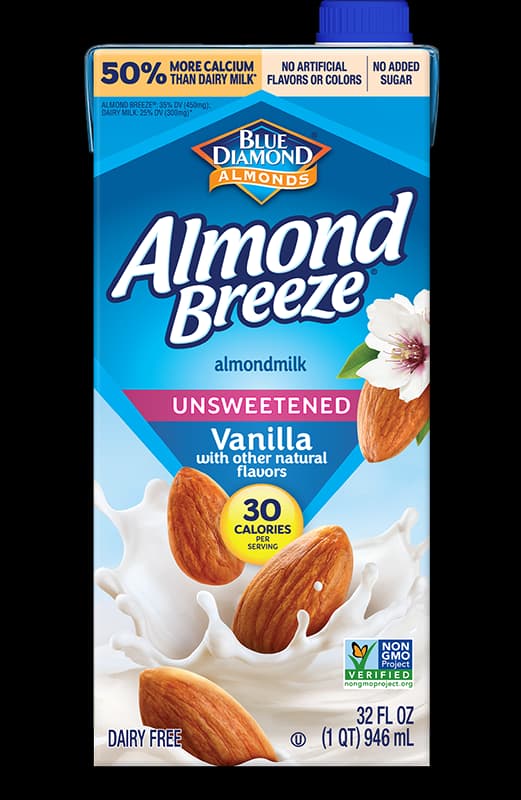 Shelf Stable Unsweetened Vanilla Almondmilk
Notes:
If you can't find fresh red currants, try it with champagne grapes, blueberries or blackberries.
Courtesy of: A Cozy Kitchen