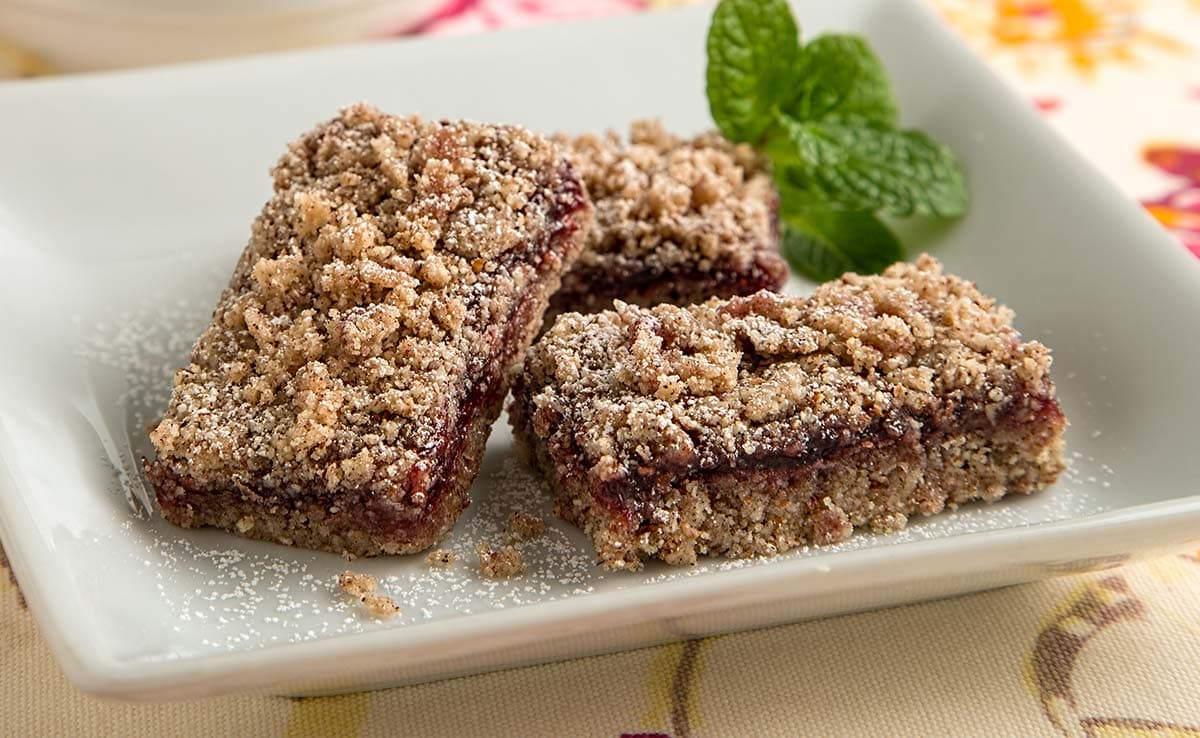 Raspberry Linzer Torte Bars
Nutrition Information
Total Fat
12g
Total Carbohydrates
22g
Cholesterol
15mg
Sodium
5mg
Dietary Fiber
3g
Sugars
14g
Protein
3g
Ingredients
1 cup powdered sugar

2 teaspoons cinnamon

½ cup softened butter

8 ounces raspberry (or any flavor) preserves
Directions
Butter the sides and bottom of a 9-by-9 inch pan.

In a bowl, hand mix almond flour, gluten-free flour blend, powdered sugar, cinnamon and butter until it makes a lumpy dough.

Set aside 1 cup of dough for top of torte.

Press the remaining dough into the bottom of the pan to make a ¼-inch crust. Bake for 20 minutes.

Spread preserves over the bottom crust. Sprinkle clumps of remaining dough over the layer of preserves and gently press. Bake torte for 20 minutes.

Pull out of oven and allow to cool completely. Cut into bars and serve.
Made with these products: