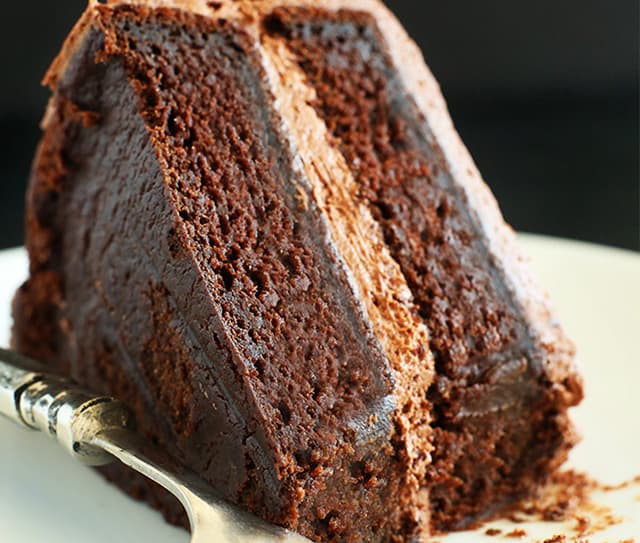 One Bowl Vegan Chocolate Cake Made with Almond Milk
Nutrition Information
Total Fat
26 g
Total Carbohydrates
74 g
Cholesterol
-
Sodium
-
Potassium
-
Dietary Fiber
5.1 g
Sugars
51 g
Protein
4.8 g
Ingredients
2 tsp white or apple cider vinegar

1 1/4 cups unsweetened applesauce*

1/2 cup strong brewed coffee (or sub more almond milk)

2/3 cup melted coconut oil or sub grape seed or canola oil

2 tsp pure vanilla extract

2 cups + 2 Tbsp whole wheat pastry flour or unbleached all-purpose flour

1 1/3 cups cane sugar (or sub granulated sugar)

1 cup unsweetened cocoa powder

2 tsp baking soda

1 tsp baking powder

1/4 tsp salt 1 cup (16 Tbsp) vegan butter; softened

2 1/2 – 3 cups powdered sugar

2/3 cup unsweetened cocoa powder

1/4 cup dairy-free semisweet chocolate; melted and slightly cooled

2 tsp pure vanilla extract
Directions
Preheat oven to 350°F and lightly spray 2 8-inch round cake pans or one large rectangular pan with nonstick spray (see notes for cooking times for different size pans). Dust with cocoa powder, shake out the excess and set aside.

Mix the unsweetened almond milk and vinegar in a large mixing bowl, and let set for a few minutes to activate. Add the oil, coffee, vanilla extract, and applesauce and beat until foamy.

Add the flour, sugar, cocoa powder, baking soda, baking powder, and salt to a sifter and slowly sift over the wet ingredients while mixing with a hand-held or standing mixer. If you don't have a sifter, simply mix dry ingredients in another bowl and add to the wet mixture while beating. Beat until no large lumps remain. It should be creamy and pourable. Taste and adjust sweetness as needed, adding more sugar if desired (I found it plenty sweet).

Divide batter evenly between your 2 cake pans or rectangular pan. Bake 25-30 minutes, or until a toothpick inserted into the center comes out clean. Let cool completely before frosting.

While cooling, prepare frosting by beating together all ingredients until light and fluffy, adding the powdered sugar in small amounts until you reach your desired consistency and sweetness. If it becomes too thick, add more almond milk. If it's too thin, add more cocoa powder or powdered sugar.

Once the cake is cooled, frost generously with buttercream frosting, adding a thick layer between the top and bottom layers (if doing a 2-layer cake). Alternatively, omit the frosting and dust with cocoa powder.

Serve with a scoop of dairy-free ice cream, a drizzle of chocolate or caramel sauce, coconut whipped cream or a glass of your favorite almond milk!
Made with these products: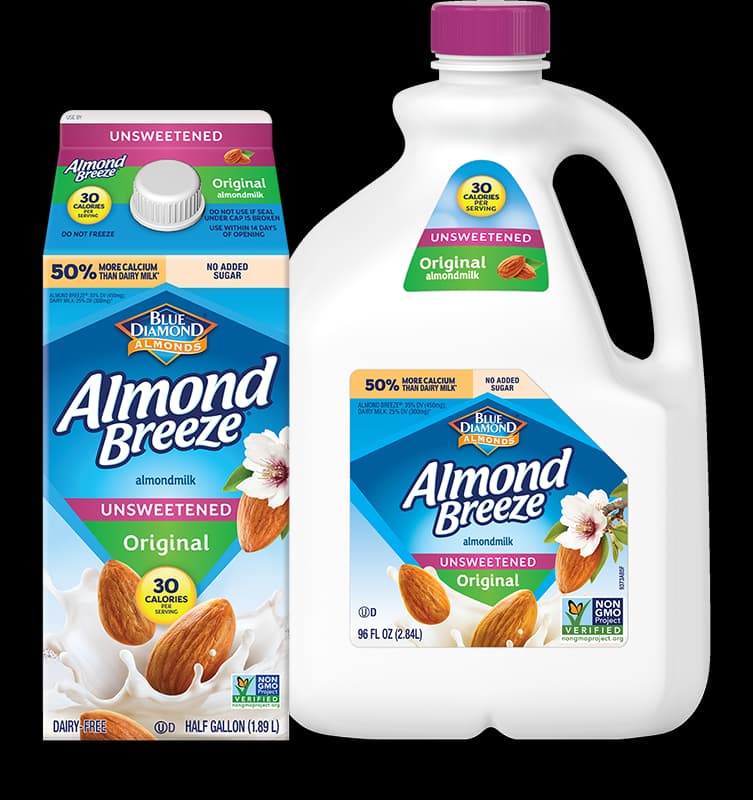 Unsweetened Original Almondmilk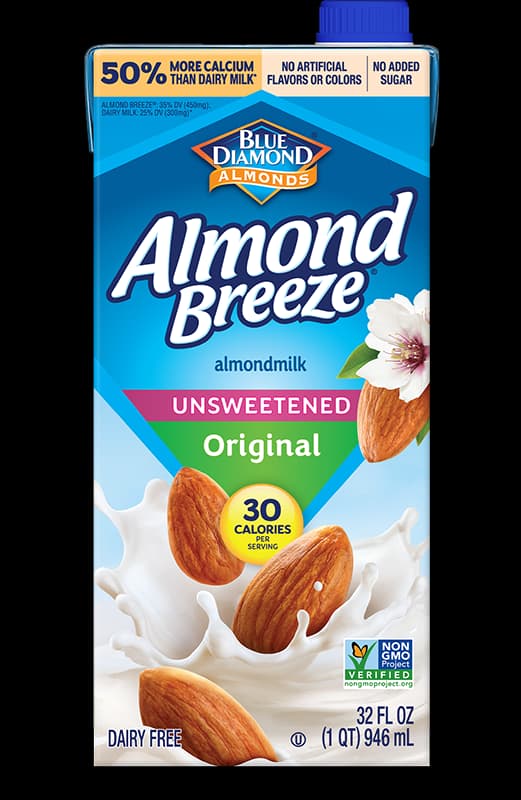 Shelf Stable Unsweetened Original Almondmilk
Notes:
I tested butternut squash puree in the original recipe and it made it a bit too dense for my liking. Applesauce was perfect, which is why I highly recommend it over other purees.
Double the recipe and use four pans for a 4-layer cake. Halve the recipe and use one pan for a 1-layer cake.
Courtesy of: Minimalist Baker