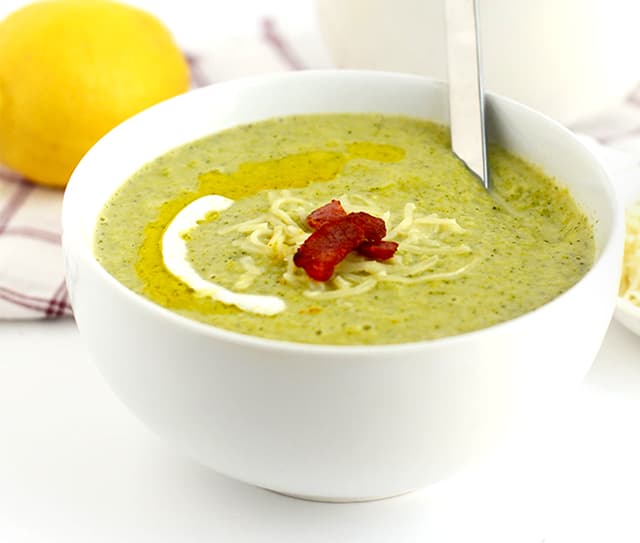 Light Broccoli Cheese Soup
Nutrition Information
Total Fat
34.0 g
Total Carbohydrates
19.8 g
Cholesterol
59.8 mg
Sodium
474.0 mg
Potassium
715.7 mg
Dietary Fiber
4.3 g
Sugars
2.2 g
Protein
19.5 g
Ingredients
3 cups cauliflower florets

3 cups broccoli florets

10 cloves of garlic; peeled

3 + 1 tablespoons EVOO; divided

4 shallots; finely diced

2 cups white cheddar cheese; shredded

2 cups vegetable stock

2 cups white cheddar cheese

Salt and pepper to taste

EVOO; cheese; bacon bits (optional toppings)
Directions
First, preheat oven to 400ºF. Then, place cauliflower, broccoli, and garlic on a baking sheet. Drizzle on about 3 tablespoons of EVOO and season with salt and pepper. Toss so that everything is evenly coated.

Roast veggies at 400ºF for about 20 minutes, or until the broccoli begins to brown.

While the veggies are roasting, sauté shallots in 1 tablespoon of EVOO. Once they are translucent, add in veggie broth and original almond milk and let simmer for a few minutes. Then, stir in cheese and continue to simmer for 5 more minutes.

Place everything in a high-power blender and whirl for about a minute, pureeing the vegetables and turning everything into a creamy soup. If you like your soup a little thinner, add more vegetable broth!
Made with these products: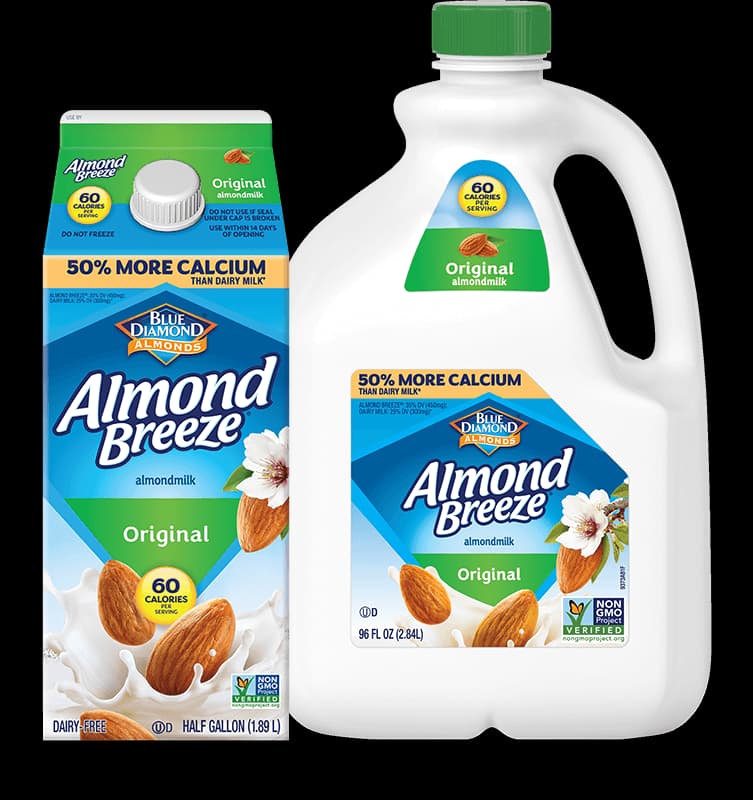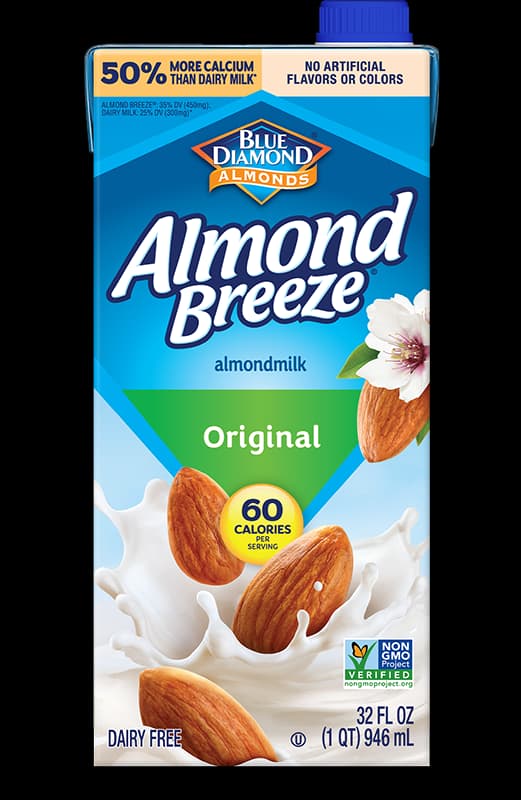 Shelf Stable Original Almondmilk
Courtesy of: Fit Foodie Finds