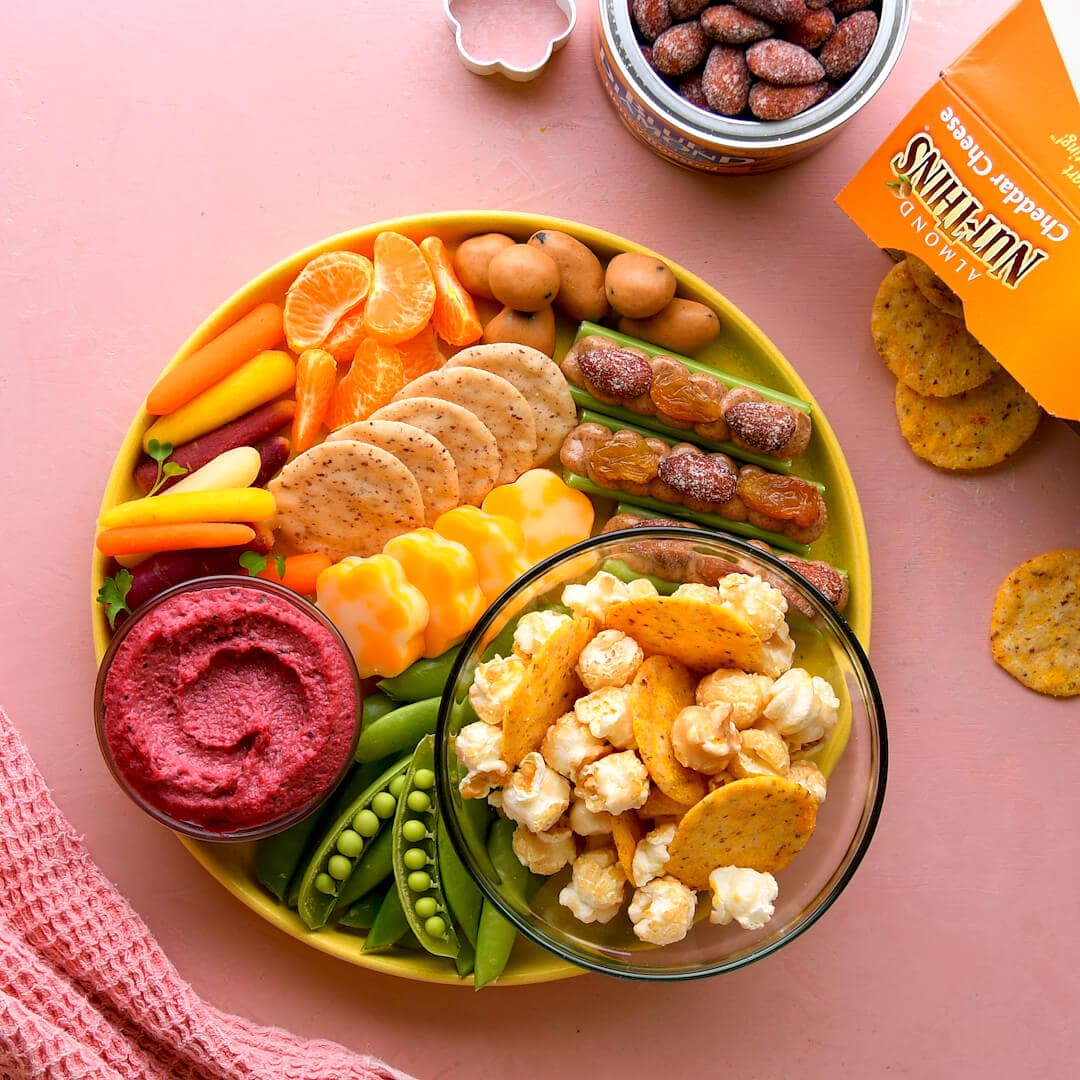 Watch Video
Kid-Friendly Charcuterie
Nutrition Information
Calories
748
Total Fat
51.4g
Total Carbohydrates
60.1g
Cholesterol
20.4mg
Sodium
481.9mg
Potassium
597.0mg
Dietary Fiber
8.2g
Sugars
22.4g
Protein
24.3g
Ingredients
For "Ants" On A Log
1-2 tsp of coconut oil

Golden raisins
For Caramel & Cheddar Snack Mix
For Kid-Friendly Charcuterie
Caramel & Cheddar Snack Mix

Almond butter banana snacks

Clementines

Rainbow carrots

Beet hummus

Sugar snap peas

Colby jack "flowers"
Directions
Charcuterie
Begin by making Honey Roasted Almond butter, if desired.

Transfer to a small ziplock bag and pipe, or spread, onto sticks of celery.

Top with golden raisins and whole Blue Diamond Honey Roasted Almonds.

Place "Ants" On A Log onto a tray with an assortment of other ingredients. For colby jack cheese, use a small flower-shaped cookie cutter to cut cheese into small, kid-friendly bites!
Made with these products: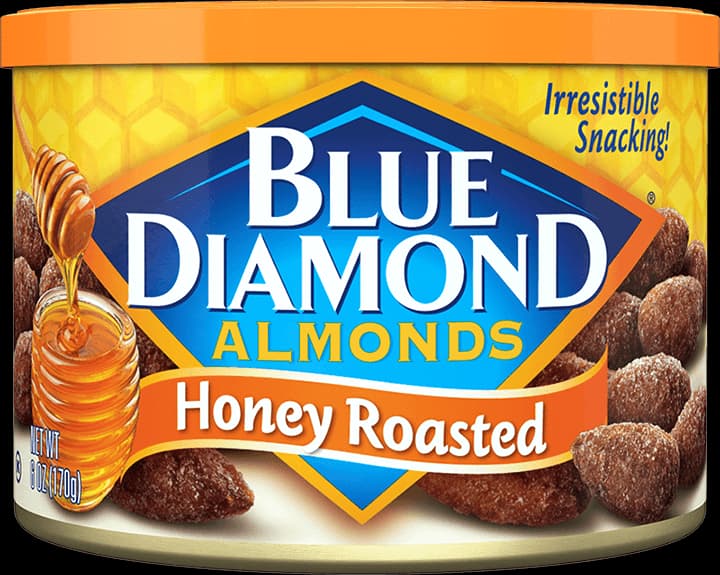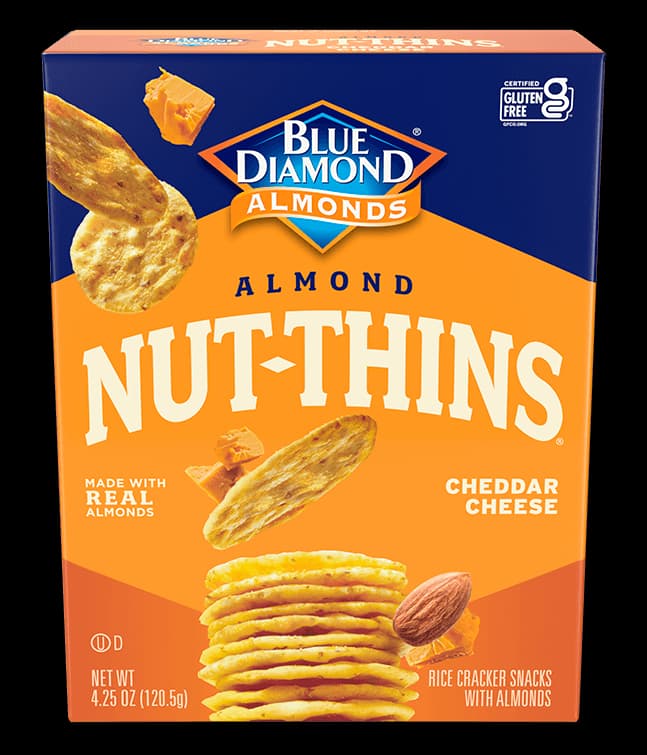 Nut-Thins® Cheddar Cheese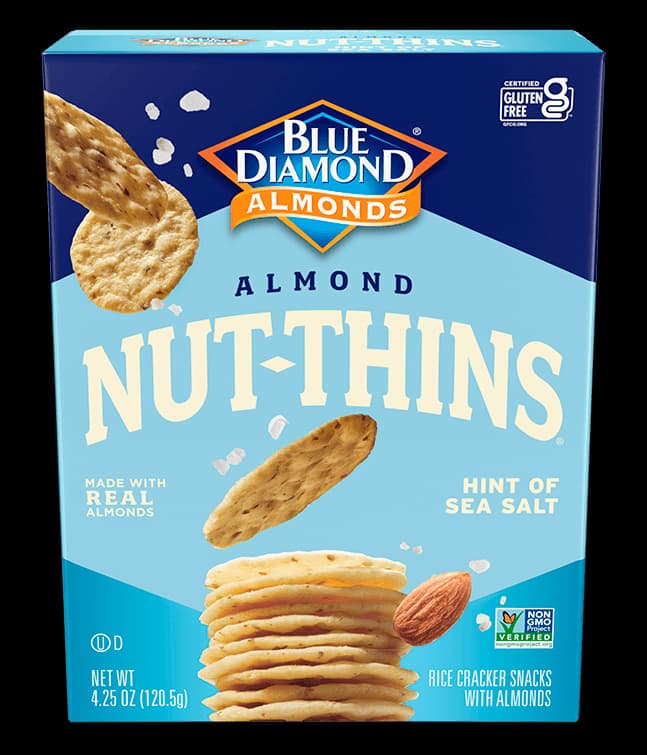 Nut-Thins® Hint of Sea Salt