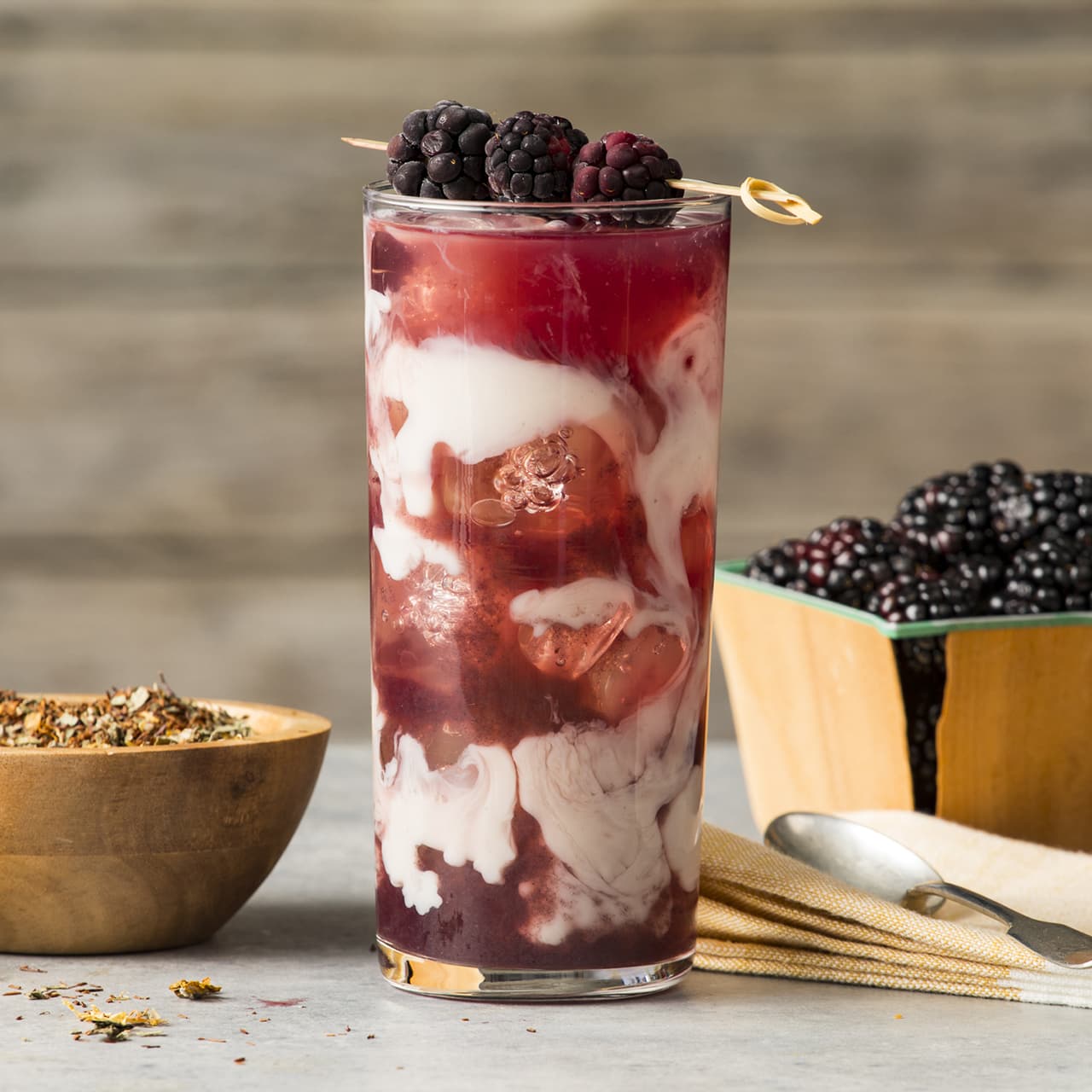 Iced Blackberry Infused Tea
Nutrition Information
Total Fat
0g
Total Carbohydrates
8g
Cholesterol
0mg
Sodium
15mg
Potassium
70mg
Dietary Fiber
1g
Sugars
7g
Protein
0g
Directions
Place ½ pint of blackberries in a single layer on a baking sheet lined with parchment and freeze.

Bring 5 cups of water to a boil.

Place remaining ½ pint of berries in a large bowl with the honey and crush until broken up.
Add tea bags to the bowl of crushed blackberries and honey.

Pour the hot water over the blackberries and tea and steep for 5 minutes. (No longer than 5 minutes as the tea can become too strong).

Place the 5 cups of ice in a 1 quart serving pitcher. Using a mesh sieve, strain the blackberry infused tea over the ice. Pressing the berries with the back of a spoon to extract as much of the juice as possible. The ice will melt and cool the tea. If a stronger tea is desired, remove the extra un -melted ice cubes once cooled down.

Add frozen blackberries as ice cubes before serving to keep the tea cold but not watered down. Just before serving pour in a little Vanilla Almond Breeze Milk to top off the tea.
Made with these products: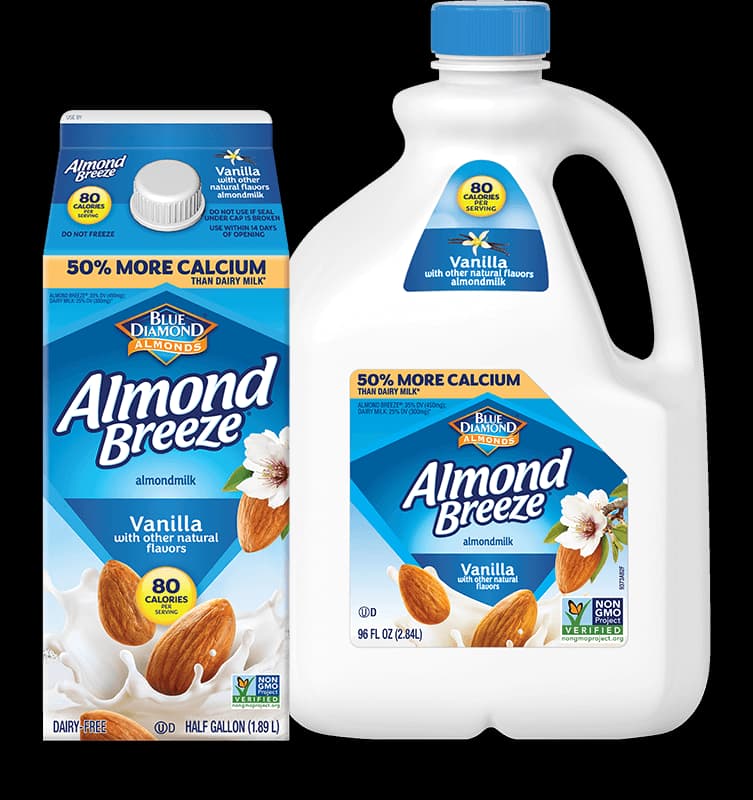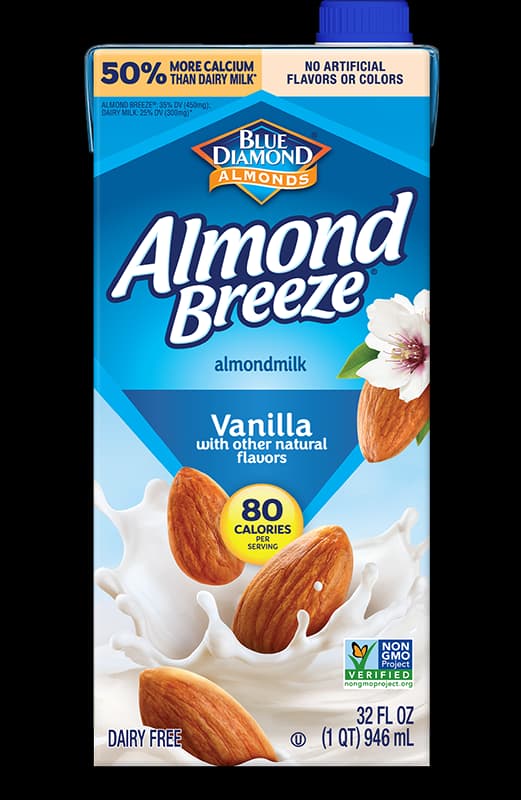 Shelf Stable Vanilla Almondmilk