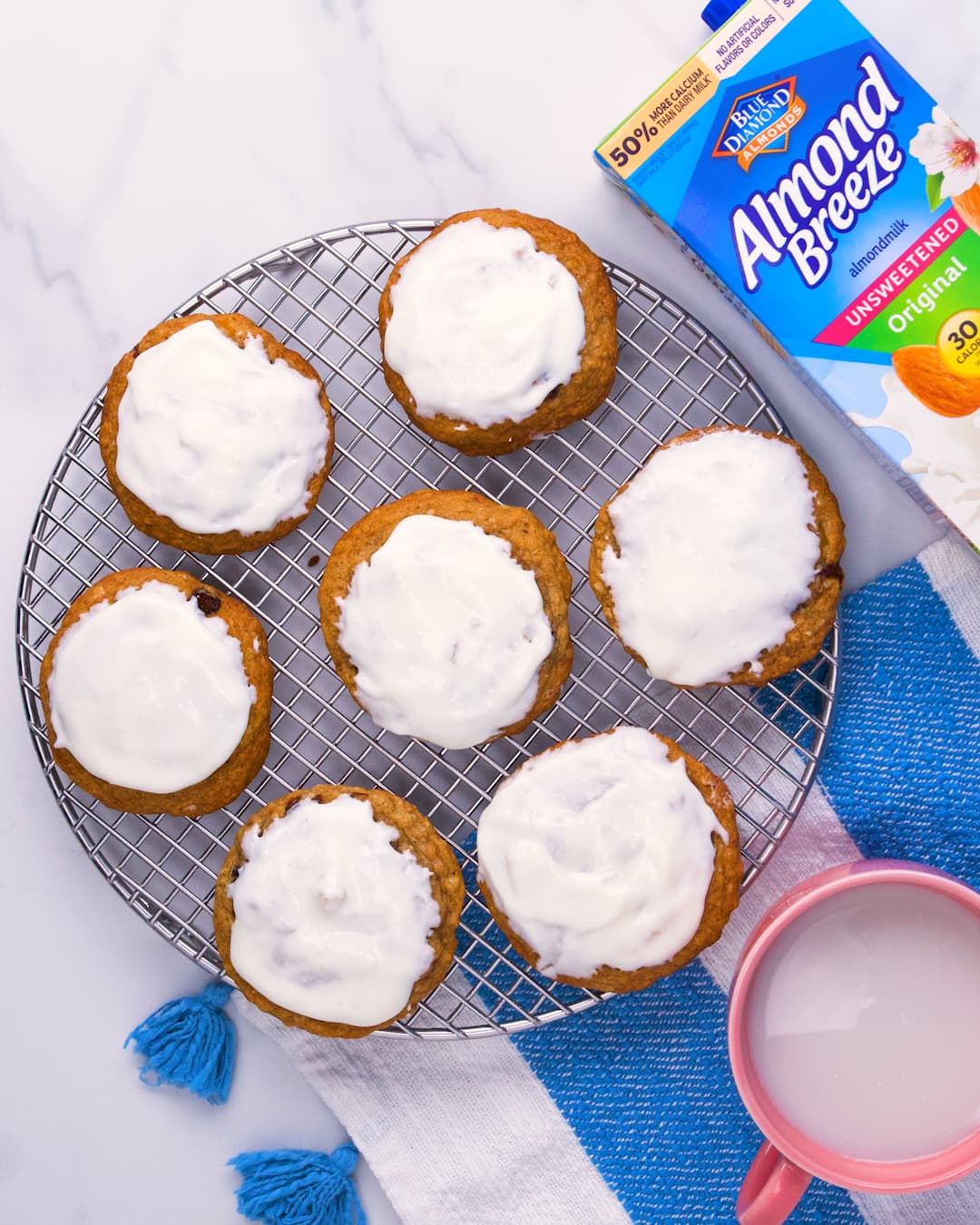 Glazed Pantry Cookies
Nutrition Information
No nutritional info available at this time.
Ingredients
Cookies:
2 cups packed brown sugar

¾ cup softened butter

2 eggs

½ teaspoon salt

1 teaspoon ground cinnamon

½ teaspoon cardamom

¼ teaspoon nutmeg

1 teaspoon baking powder

1 teaspoon baking soda

2 cups quick cooking oats

1 cup raisins

1 cup diced dried apricots
Cream Cheese Glaze:
4 oz cream cheese

7 oz marshmallow fluff

2 cups powdered sugar
Directions
Glazed Pantry Cookies
Preheat the oven to 350˚ F and line a baking sheet with parchment.

With a hand mixer, cream butter with the brown sugar for 5-7 minutes or until light and fluffy and the sugar has dissolved.

Add in the eggs and mix with the hand mixer again until fluffy.

Lastly, add the oats, raisins and apricots to the mixture and stir in with a spoon just until incorporated. Cover and chill dough in the fridge for at least 1 hour.

Use an ice cream scooper to scoop out cookie dough and roll into a ball. Place cookie dough balls on the baking sheet at least 3 inches apart. Bake at 350˚ F for 10-12 minutes or until golden brown.

Cool cookies on a cooling rack for at least 20 minutes before glazing.
Made with these products: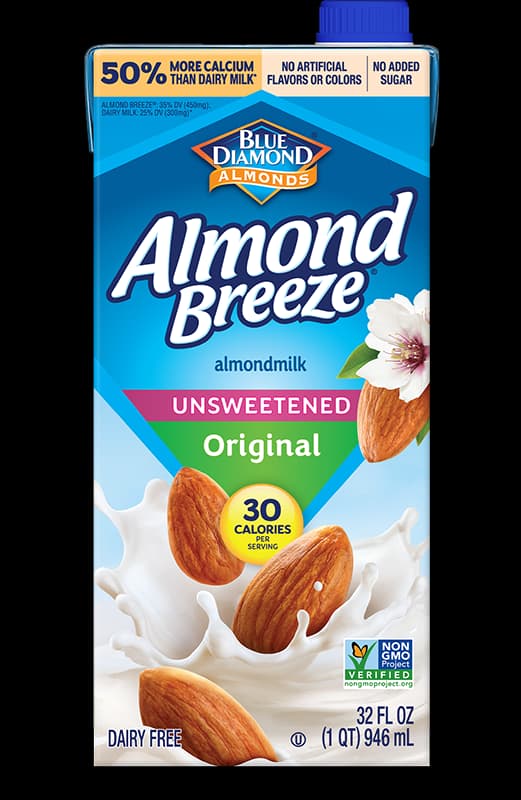 Shelf Stable Unsweetened Original Almondmilk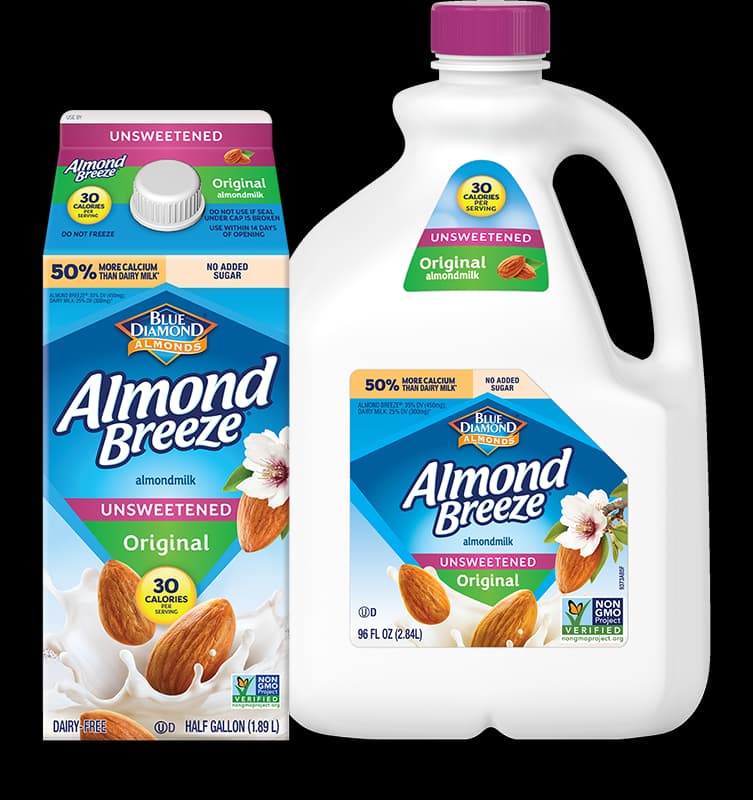 Unsweetened Original Almondmilk