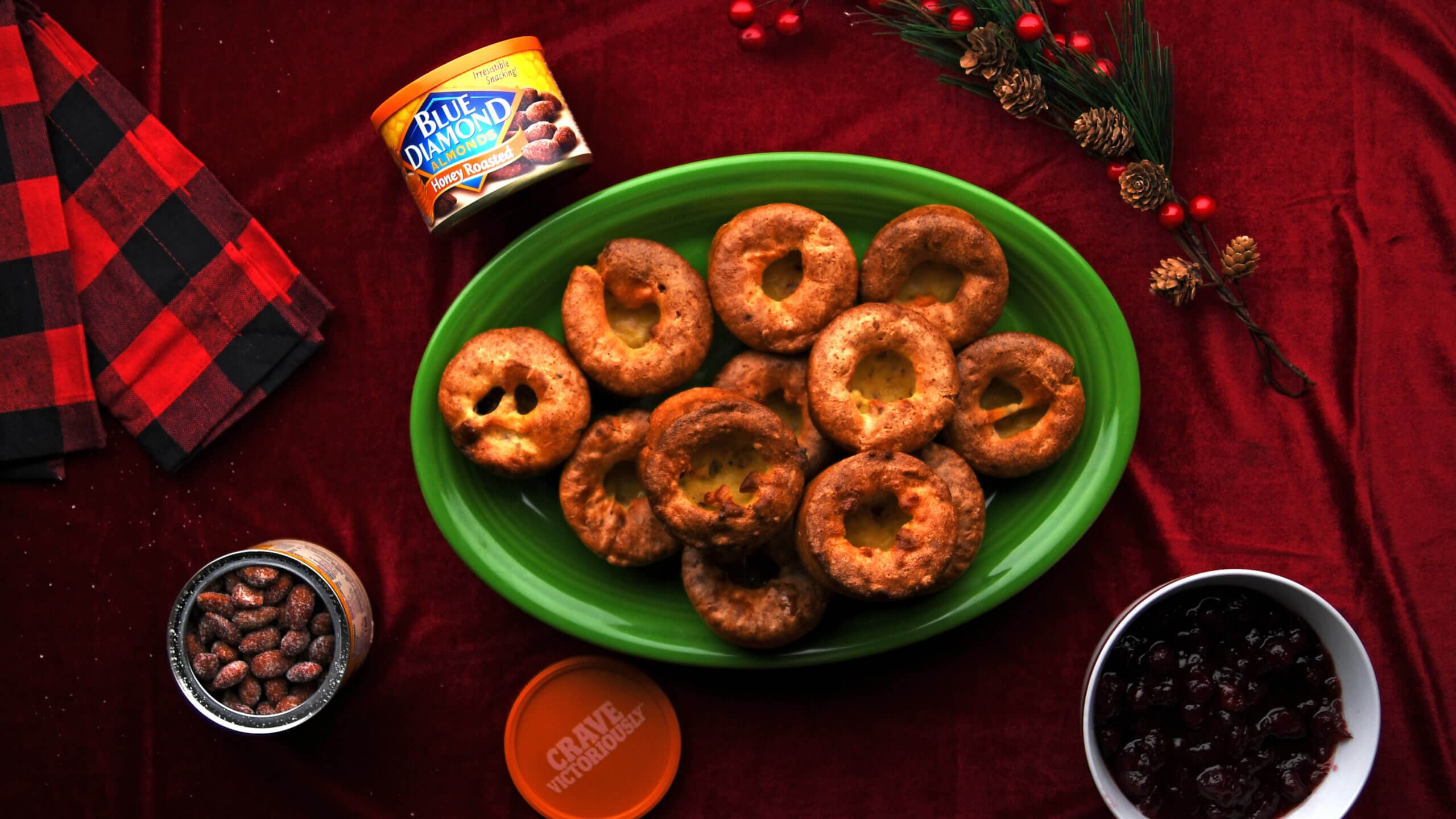 Watch Video
Crispy Cranberry Popovers
Nutrition Information
Calories
218
Total Fat
10.7g
Total Carbohydrates
24.0g
Cholesterol
94.2mg
Sodium
290.3mg
Potassium
174.6mg
Dietary Fiber
1.6g
Sugars
7.1g
Protein
7.8g
Ingredients
Batter:
2 cups milk

6 eggs

½ stick butter, melted

1 teaspoon salt

2 cups flour
Cranberry & Almond Mix:
½ cup dried cranberries

Vegetable oil
Directions
Batter
Whisk together the eggs, milk, and butter. Then sift in the flour and salt and continue whisking until completely smooth. Cover the batter with plastic wrap and rest for at least 30 minutes.

While the batter rests chop the cranberries and almonds, then preheat the oven to 450 ºF.
Cranberry & Almond Mix
Take a muffin tin and pour a tablespoon of vegetable oil into each cup and place into the oven for at least 10 minutes. While the pan preheats, mix the cranberries and almonds into the batter.

Carefully remove the muffin tin from the oven and fill each cup ¾ of the way with batter. Immediately place the muffin tin back into the oven and bake for 20 minutes.

After 20 minutes, reduce the temperature to 325 ºF and bake for another 15 minutes. Do not open the oven at all during the baking process.

Place the popovers into a cooling rack for 5 minutes and serve.
Made with these products: