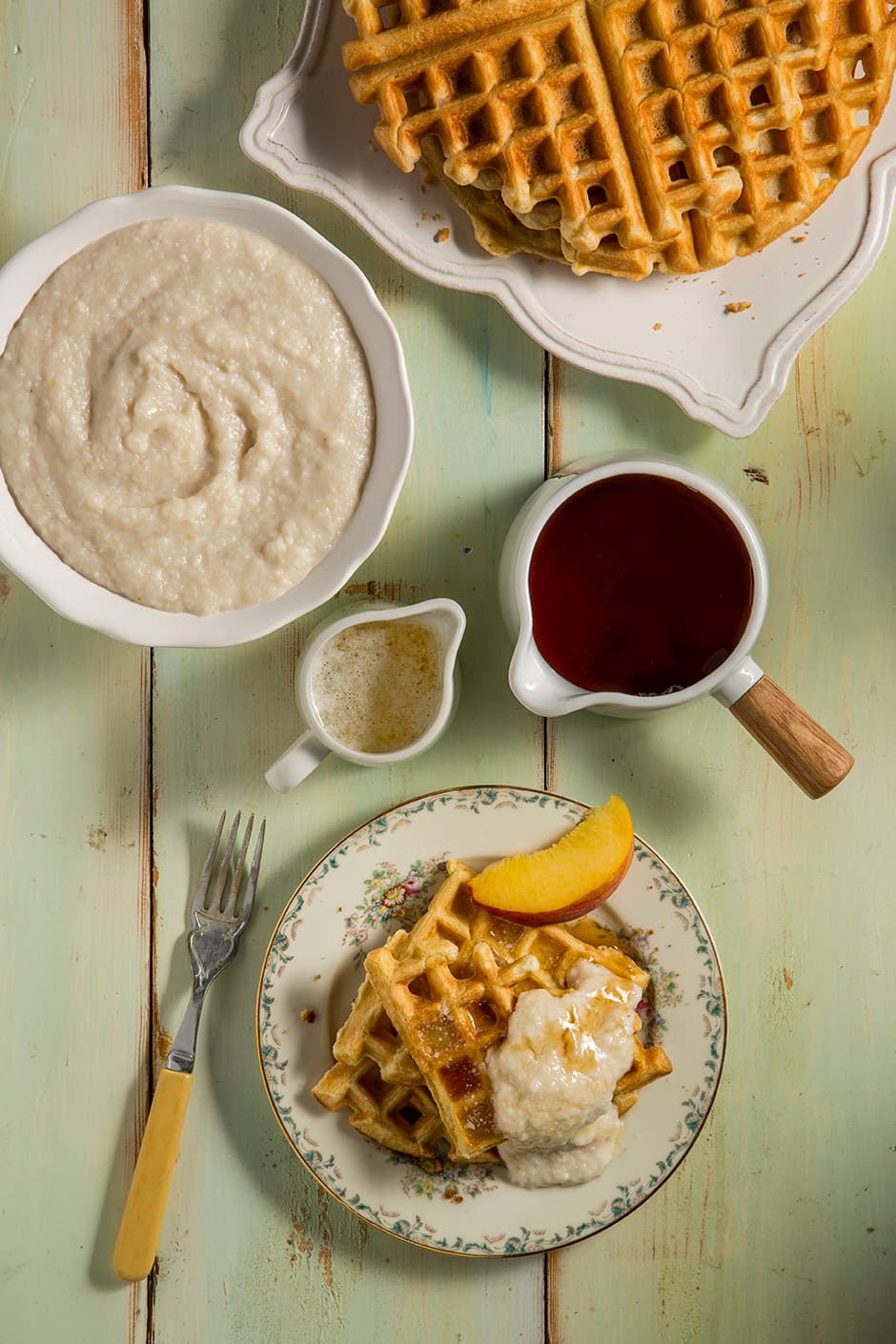 Classic Southern Waffles with Creamy Grits
Nutrition Information
Total Fat
11 g
Total Carbohydrates
30 g
Cholesterol
55 mg
Sodium
620 mg
Dietary Fiber
2 g
Sugars
1 g
Protein
6 g
Directions
Start the grits: Bring 1 ¾ cups Almond Breeze, broth, buttery spread and salt to a boil in a medium saucepan. Reduce heat to low and stir in grits. Cook over low heat, stirring frequently, for 10 minutes. Season with pepper.

While grits simmer, make the waffles. Stir together Almond Breeze and lemon juice in a large bowl. Let stand for 5 minutes, then whisk in butter and egg. Add remaining ingredients and stir just until flour is incorporated.

Coat a waffle iron with cooking spray. Using 1/4 of the batter at a time, cook on the highest setting until indicator light turns green and waffles are a light golden brown, coating with cooking spray between each waffle.

Serve immediately after cooking topped with warm grits and a drizzle of butter.
Made with these products: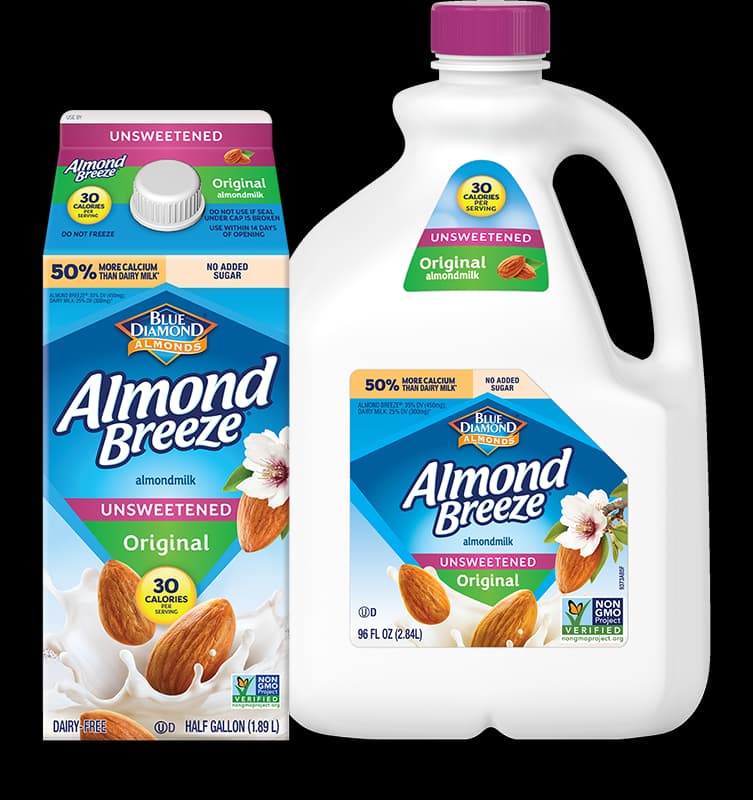 Unsweetened Original Almondmilk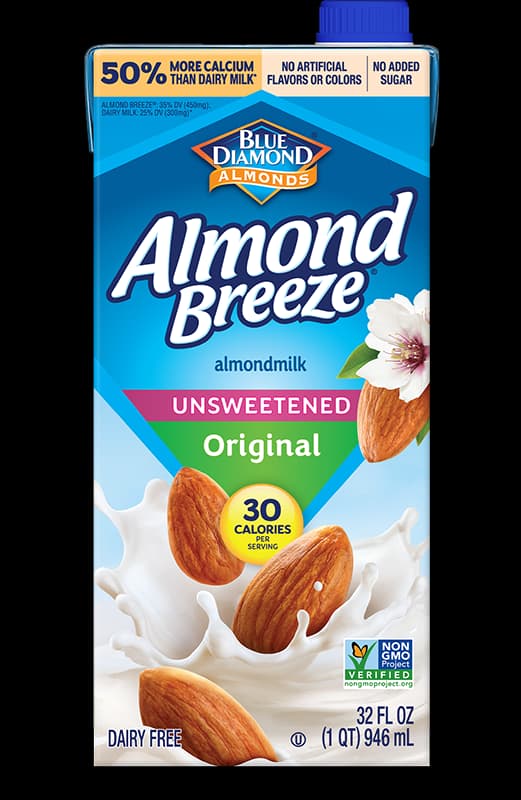 Shelf Stable Unsweetened Original Almondmilk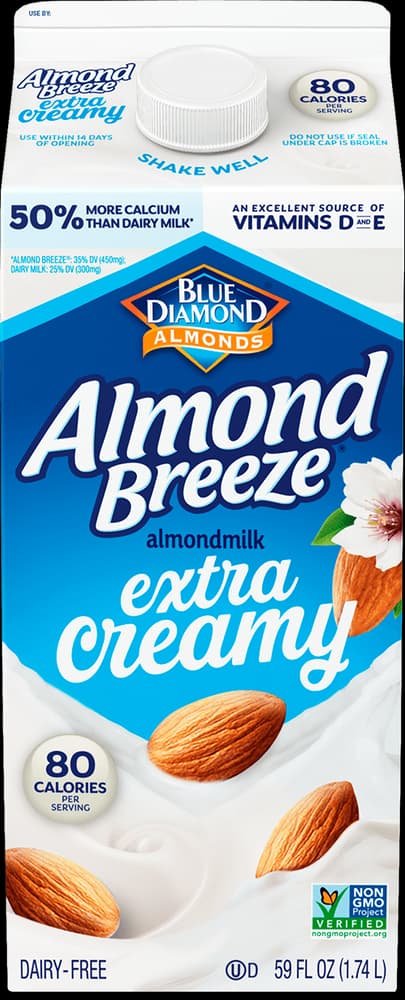 Notes:
*May substitute water and egg replacer to equal 1 egg, following package directions.
Cook's notes:
Waffles go from crisp to soft soon as soon as they start to cool. If you're not serving right away, crisp waffles by placing them back in the hot waffle iron for about 10 seconds.
If prepared slightly ahead, grits may become thick. Whisk in additional Almond Breeze to reach desired consistency.
Breeze 2017 Home Grown Tour
Featured In: Food Festival