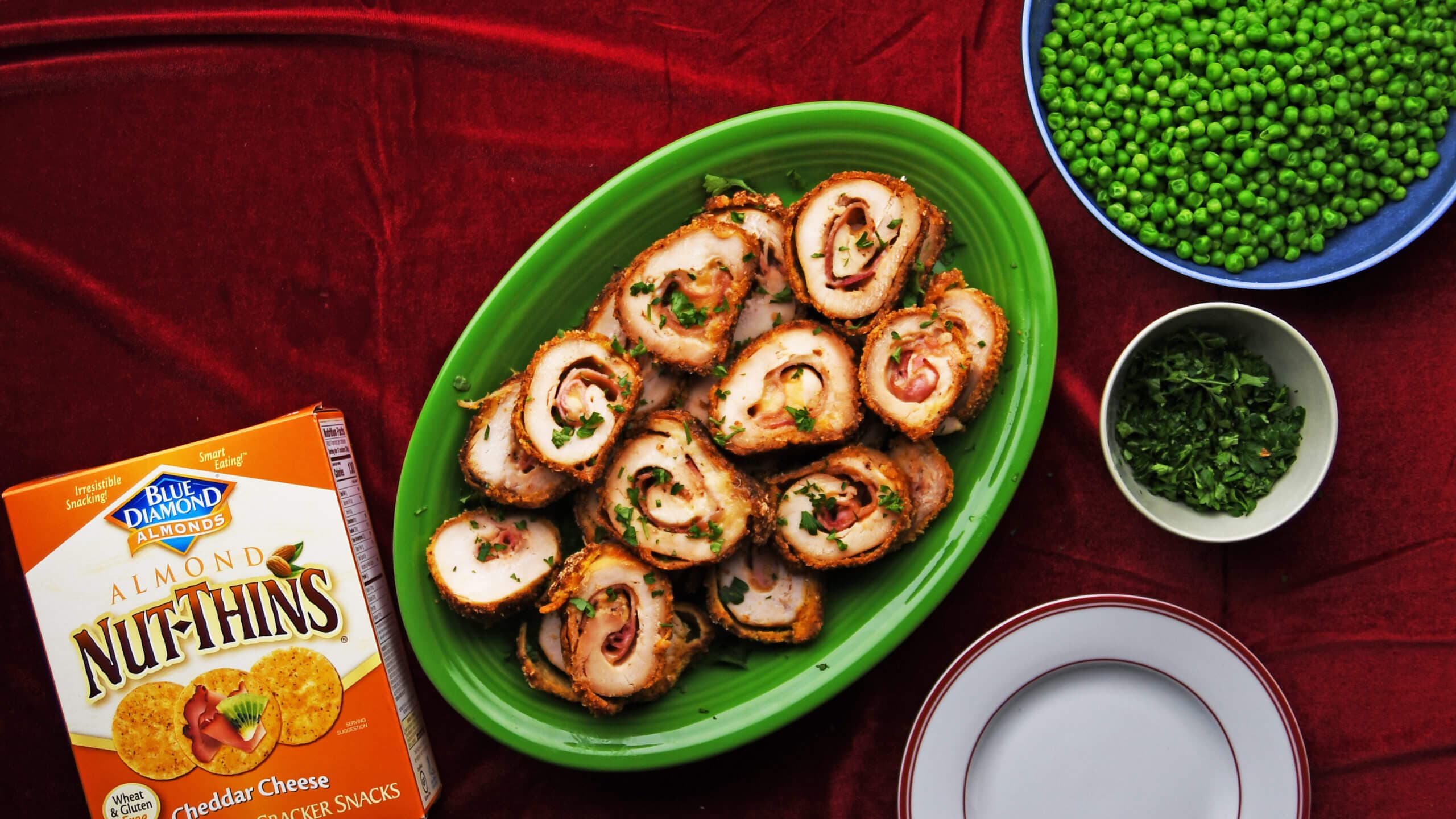 Watch Video
Chicken Cordon Bleu
Nutrition Information
Calories
387
Total Fat
17.8g
Total Carbohydrates
16.8g
Cholesterol
173.3mg
Sodium
850.2mg
Potassium
72.3mg
Dietary Fiber
0.7g
Sugars
2.1g
Protein
37.5g
Ingredients
Cordon Bleu:
4 boneless skinless chicken breasts

½ pound sliced ham

½ pound sliced swiss cheese
Coating:
Flour

3 eggs

Canola oil, for frying
Directions
Cordon Bleu
Season your chicken breasts at least 30 minutes before preparation. We used a mix of salt, pepper, garlic powder, and onion powder.

Pound out your chicken breasts until they are ½ an inch thick. Place the pounded chicken on a sheet of plastic wrap. Layer the ham and cheese onto the chicken and roll up tightly. Then wrap the chicken roll very very tightly with the plastic wrap.

Once you have rolled up all the chickens, place into a dish or plate and refrigerate for at least an hour.
Coating
While the chicken chills, pulse the Blue Diamond Nut-Thins® Cheddar Cheese, in a food processor until completely crumbled. Place the crumbs into a bowl, and then fill one other bowl with flour and another one with the whisked eggs.

Fill a pot or a large skillet with about 2 inches of oil. Begin preheating the oil to 325 ºF before dredging the chicken.

Dredge the chicken in the flour, then eggs, then Nut-Thins® crumbs and fry for 5-6 minutes on each side until golden brown. If the chicken registers below 165ºF internally, place it into a low (200ºF) oven until it is completely cooked.

Serve with a sprinkling of parsley.
Made with these products: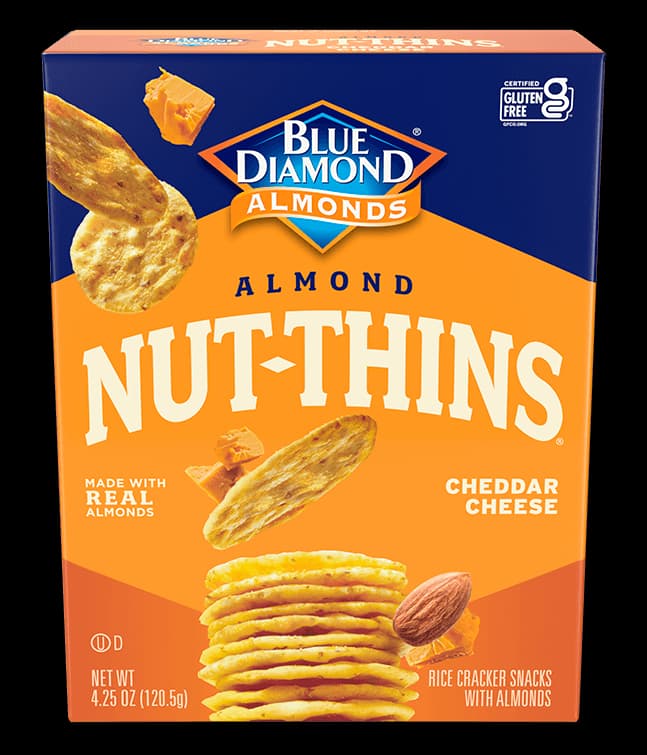 Nut-Thins® Cheddar Cheese