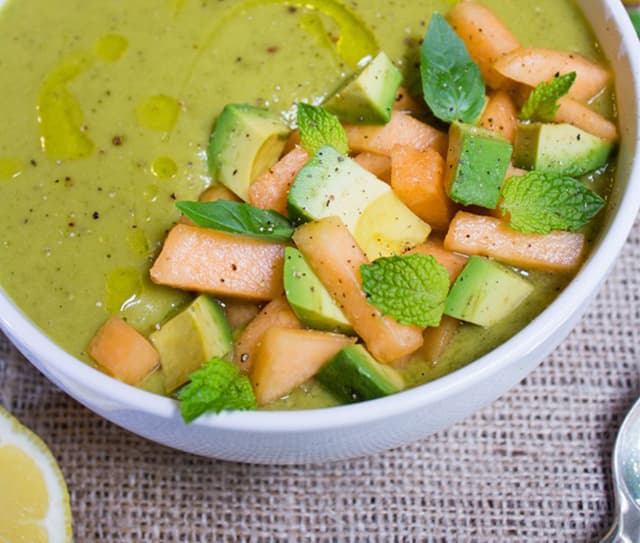 Cantaloupe Avocado Soup
Nutrition Information
Total Fat
7.8 g
Total Carbohydrates
18.6 g
Cholesterol
0.0 mg
Sodium
101.8 mg
Potassium
773.9 mg
Dietary Fiber
4.6 g
Sugars
12.8 g
Protein
5.6 g
Ingredients
4 cups diced cantaloupe

1 ripe avocado (skin and pit removed)

2 packed tablespoons fresh basil

2 packed tablespoons fresh mint

Zest and juice of 1 lemon

Salt and pepper to taste

Garnish (optional): olive oil; black pepper; diced cantaloupe and avocado; fresh mint and basil leaves
Directions
Blend cantaloupe, avocado, Almond Breeze, basil, mint, lemon zest, and lemon juice together until very smooth.

Season to taste with salt and pepper. Serve immediately with desired garnishes.
Made with these products: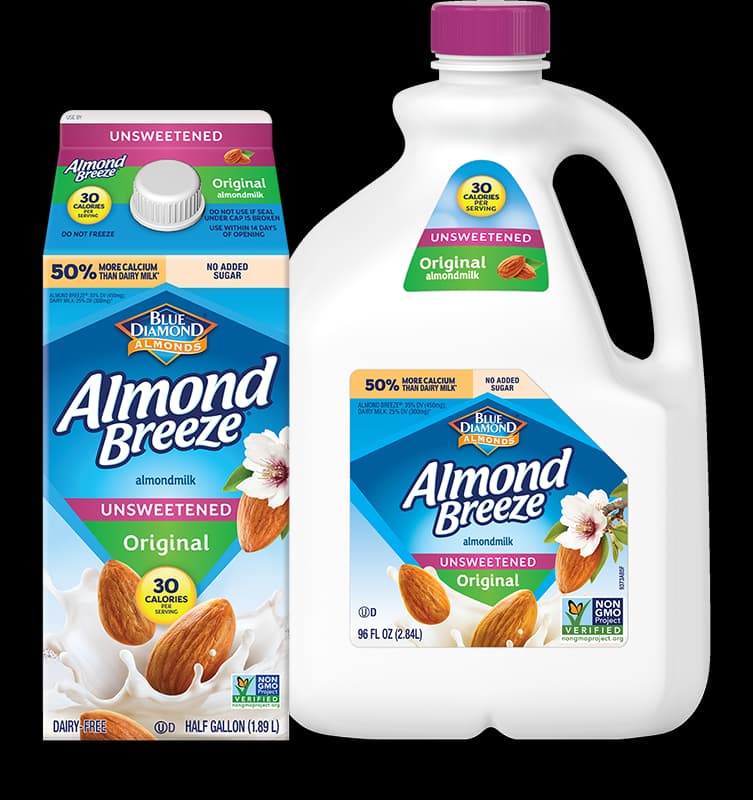 Unsweetened Original Almondmilk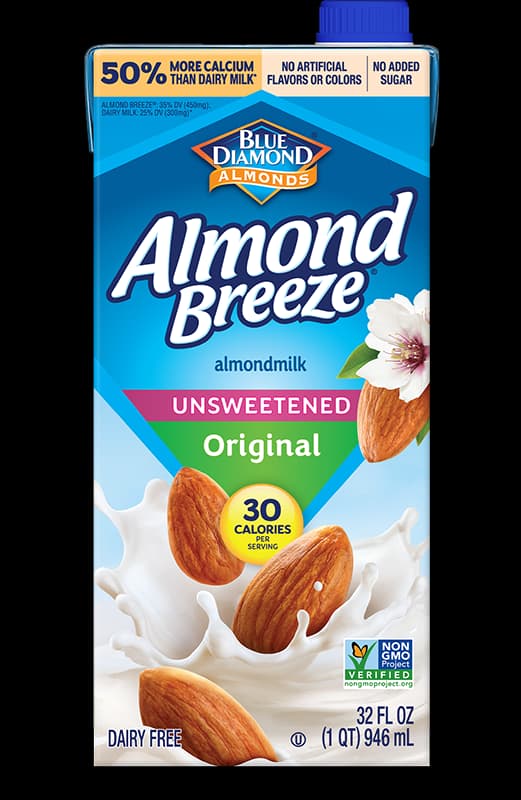 Shelf Stable Unsweetened Original Almondmilk
Notes:
Start with cold ingredients so you don't have to chill the soup after you blend it (the avocados will oxidize and turn the soup brown if you reserve it in the fridge).
Courtesy of: Fannetastic Food