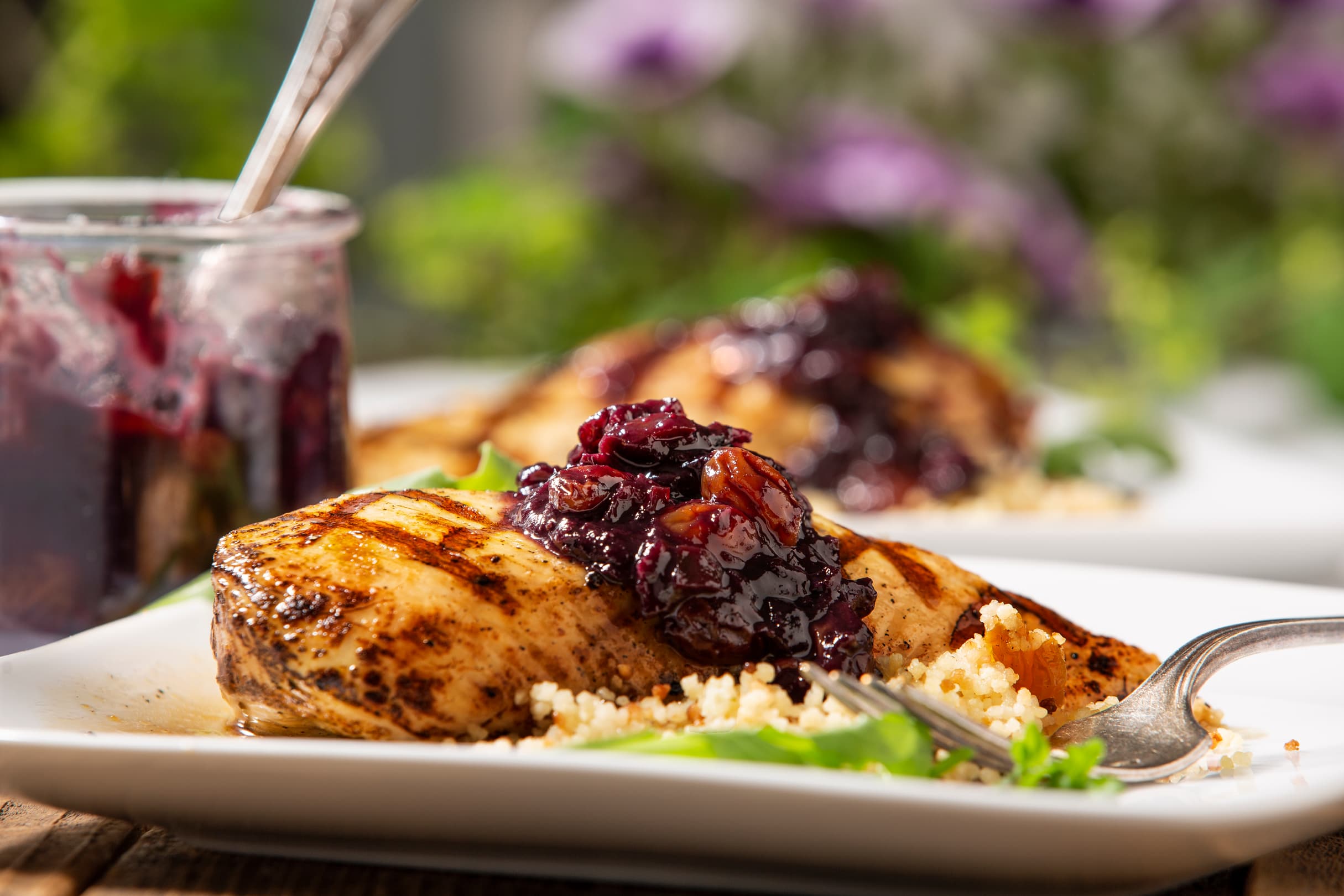 Blueberry Chutney
Nutrition Information
Total Fat
0g
Total Carbohydrates
25g
Cholesterol
0mg
Sodium
60mg
Potassium
169mg
Dietary Fiber
2g
Sugars
20g
Protein
1g
Ingredients
3 cups fresh blueberries

1/2 cup golden raisins

1/3 cup each: minced red onion and 1/4-inch dice red or yellow bell pepper

1/4 cup each: cider vinegar and brown sugar

1/4 teaspoon ground ginger

2 cloves garlic

minced

Salt and freshly ground pepper to taste
Directions
Stir together all ingredients in a medium saucepan and bring to a boil. Reduce heat then simmer, covered, for 20 minutes.

Remove cover and cook until excess liquid has cooked off. Season with salt and pepper.

Serve over grilled chicken, fish or pork. Leftover chutney is also a great topper for Brie cheese. Make about 1 3/4 cups.
Made with these products: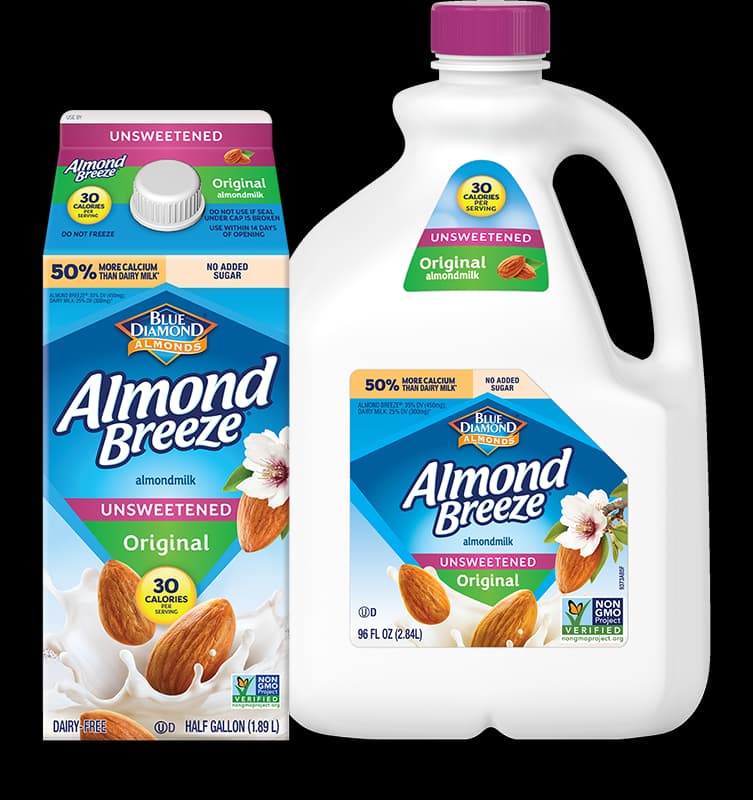 Unsweetened Original Almondmilk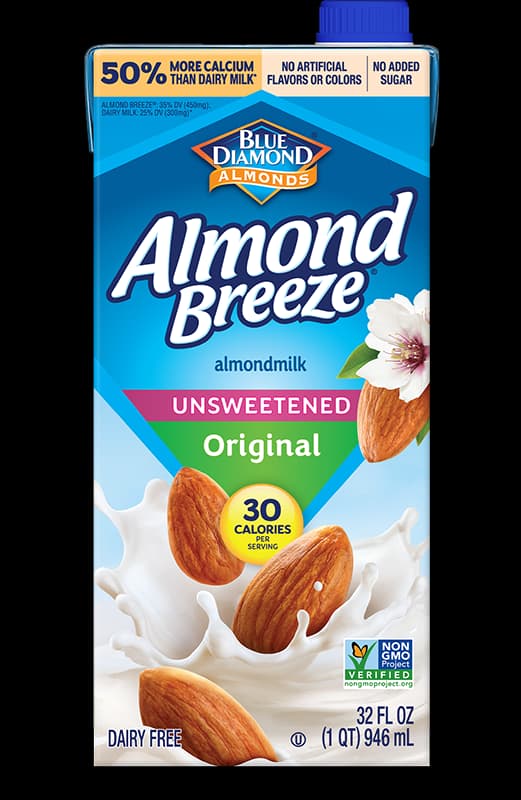 Shelf Stable Unsweetened Original Almondmilk