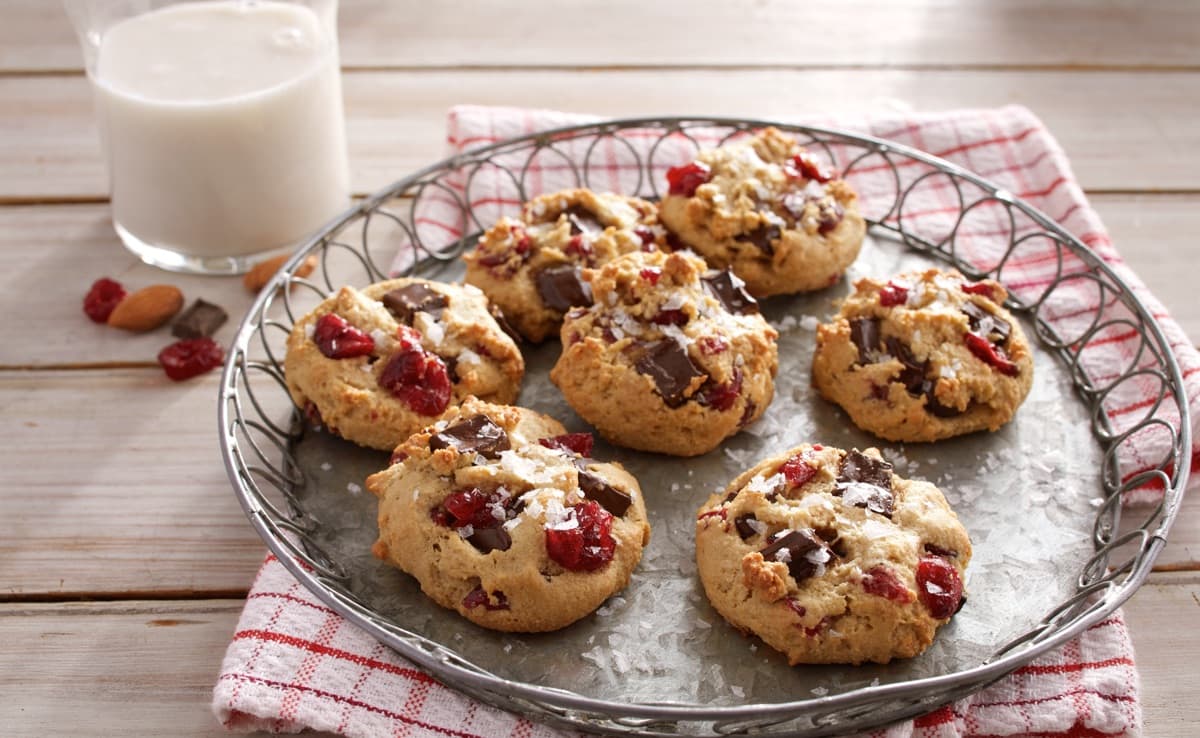 Bittersweet Chocolate Chunk Cranberry Cookies
Nutrition Information
Total Fat
8g
Total Carbohydrates
8g
Cholesterol
10mg
Sodium
60mg
Dietary Fiber
2g
Sugars
6g
Protein
3g
Ingredients
¼ cup packed light brown sugar

2 Tbsp. butter, softened

1 egg

1 tsp. vanilla extract

½ tsp. baking soda

¼ tsp. salt

½ cup bittersweet Chocolate Chunks

¼ cup dried, sweetened cranberries

Coarse sea or kosher salt, if desired
Directions
Preparation
Preheat oven to 350°F; line a baking sheet with parchment.

Beat the sugar and butter with an electric mixer until combined. Add egg and vanilla; beat on high until smooth and pale tan in color.

Add flour, soda and salt; stir until a dough forms. Stir in chocolate and cranberries.
Bake
Drop by heaping tablespoonful's onto prepared baking sheet, about 1" apart. Flatten cookies to about 2 ½" in diameter. Sprinkle with salt, if desired.

Bake at 350F for 10 minutes or until golden brown. Transfer to a rack to cool. Repeat with remaining dough.
Made with these products: