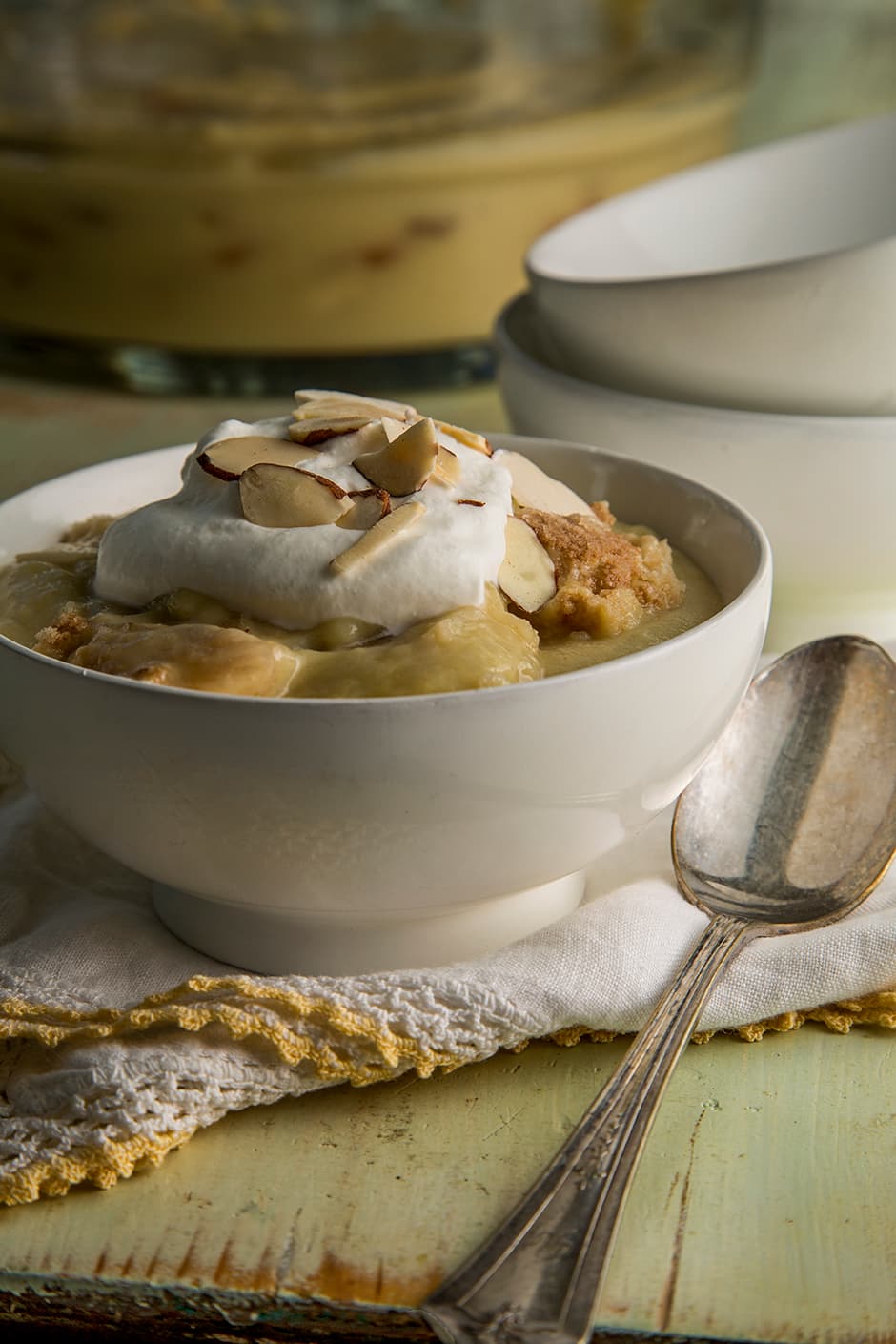 Banana Almond Pudding
Nutrition Information
Total Fat
13 g
Total Carbohydrates
64 g
Cholesterol
155 mg
Sodium
190 mg
Dietary Fiber
3 g
Sugars
46 g
Protein
4 g
Ingredients
1 cup plus 2 tablespoons sugar

6 egg yolks

1/2 cup flour

3 tablespoons butter or buttery spread

1 teaspoon almond extract

1/2 teaspoon vanilla extract

about 1/2 box vanilla wafer cookies

3 large sliced bananas

1/8-inch thick whipped cream

toasted Blue Diamond Sliced Almonds (optional topping)
Directions
Whisk together sugar and egg yolks in a large saucepan. Whisk in flour, then slowly whisk in Almond Breeze. Bring to a simmer over medium heat and cook for 5 to 7 minutes or until mixture has thickened, stirring constantly. Stir in butter and extracts and cook for 1 minute more.

Let cool slightly, then transfer to a medium bowl. Press plastic wrap directly onto the surface and refrigerate until well chilled.

Place a layer of vanilla wafers in a 2-quart bowl and top with a layer of banana slices. Spread 1/3 of the pudding over the top and repeat layers 2 more times. Cover and refrigerate overnight. Top each serving with whipped cream and almonds, if desired. Makes 8 to 10 servings.
Made with these products: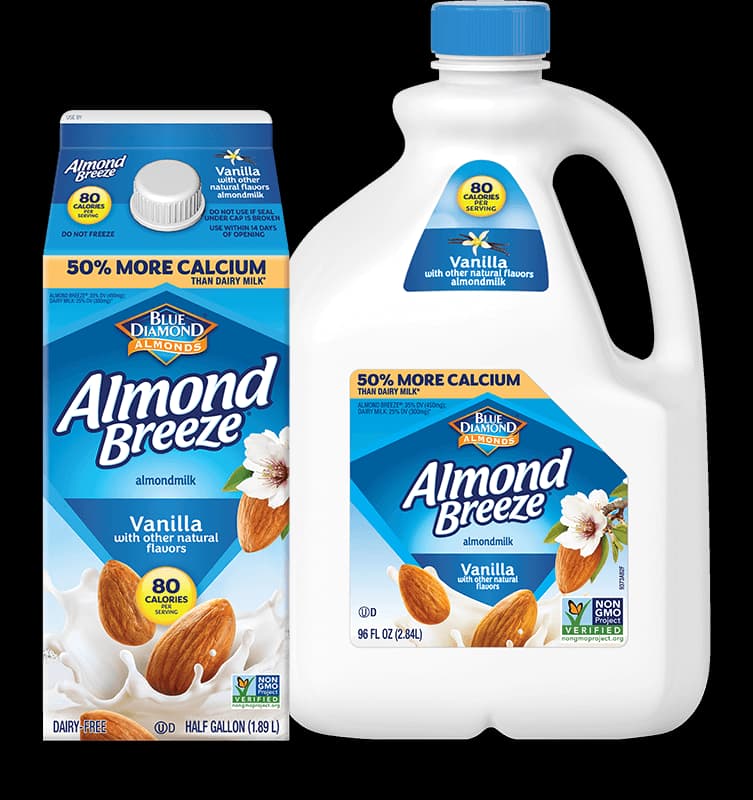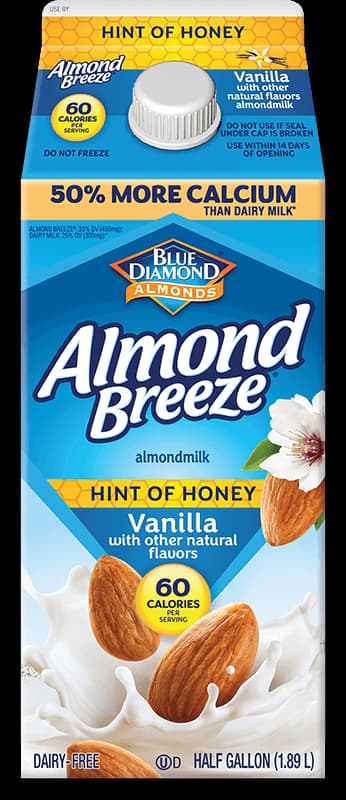 Hint of Honey Vanilla Almondmilk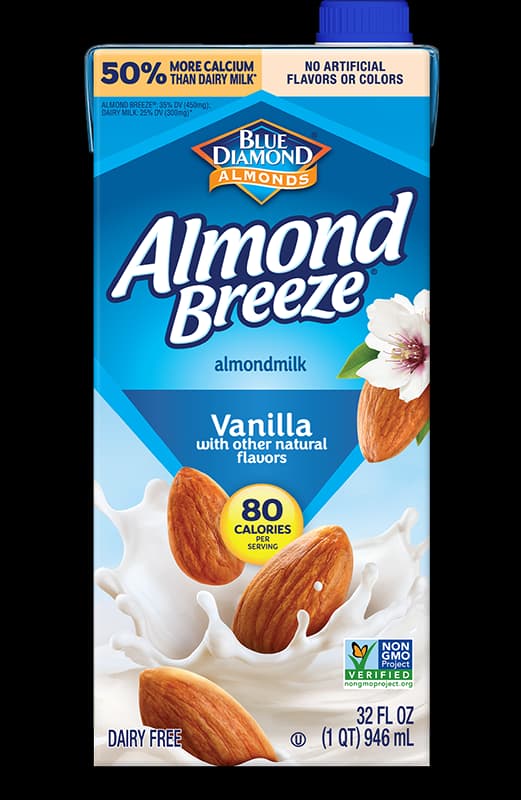 Shelf Stable Vanilla Almondmilk
Featured In: Food Festival