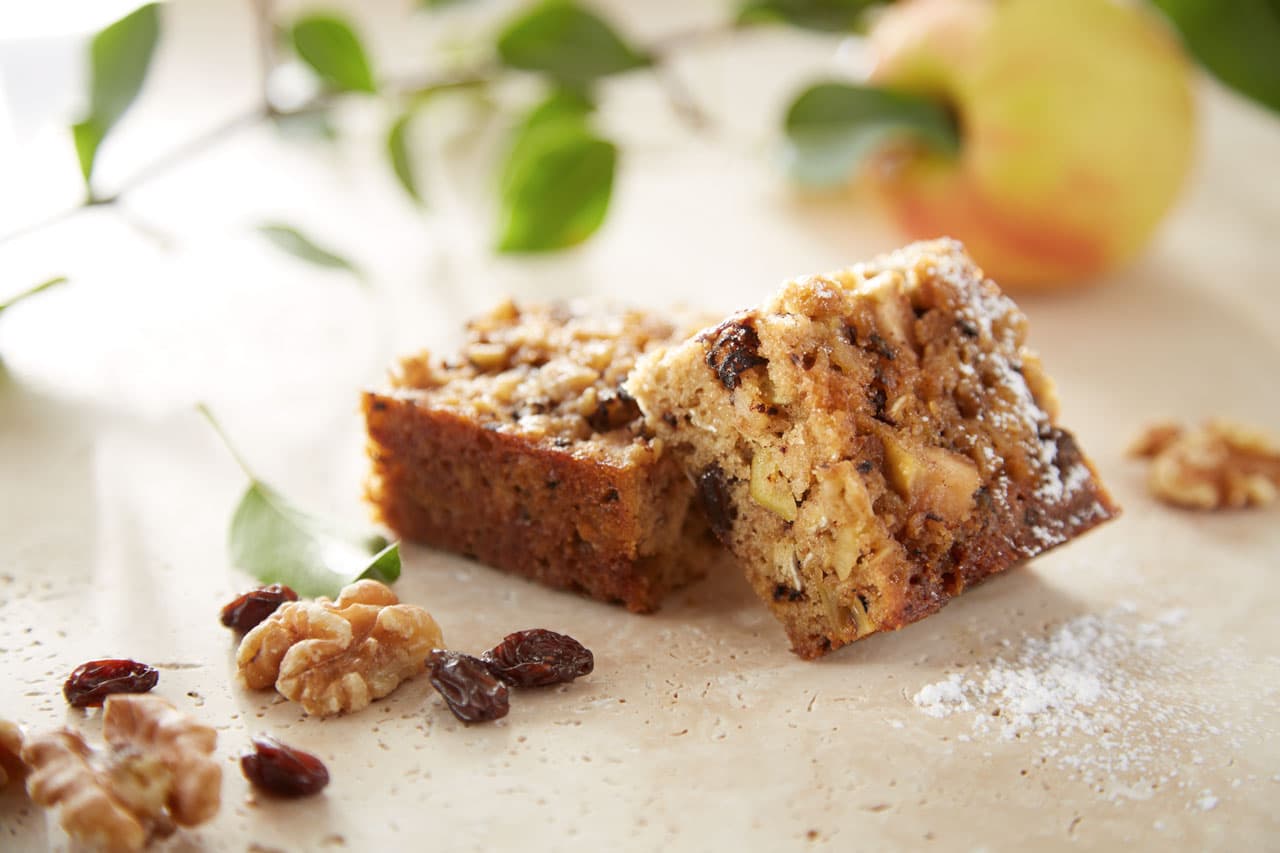 Apple Nut Bars
Nutrition Information
Total Fat
3.5g
Total Carbohydrates
13g
Cholesterol
10mg
Sodium
120mg
Dietary Fiber
<1g
Sugars
6g
Protein
2g
Ingredients
½ stick vegan buttery sticks; softened (¼ cup)

⅔ cup packed brown sugar

2 eggs

1 cup all-purpose flour

1 cup rolled oats

1½ tsp. baking soda

½ tsp. salt

¼ tsp. grated nutmeg

1 cup finely diced peeled apple

½ cup raisins

½ cup finely chopped walnuts

2 tsp. powdered sugar
Directions
Heat oven to 375°F. Spray 13"x9" baking pan with cooking spray. Line bottom with parchment paper and spray paper.

In large bowl, beat vegan buttery stick and brown sugar with electric mixer until creamy. Add eggs. Beat on low till well mixed. Beat in almondmilk.

Add flour, oats, baking soda, salt and nutmeg. Beat on low speed until moistened. By hand, stir in apple, raisins and nuts.

Spread in pan. Bake 23 to 25 minutes or until toothpick inserted in center comes out clean. Cool completely. Sift powdered sugar over cooled bars. Store loosely covered.
Made with these products: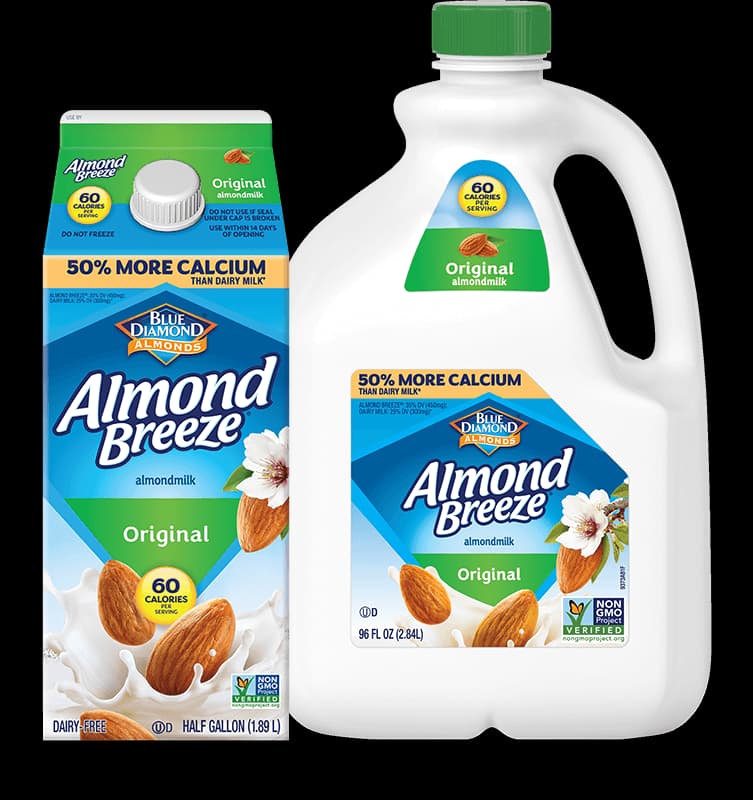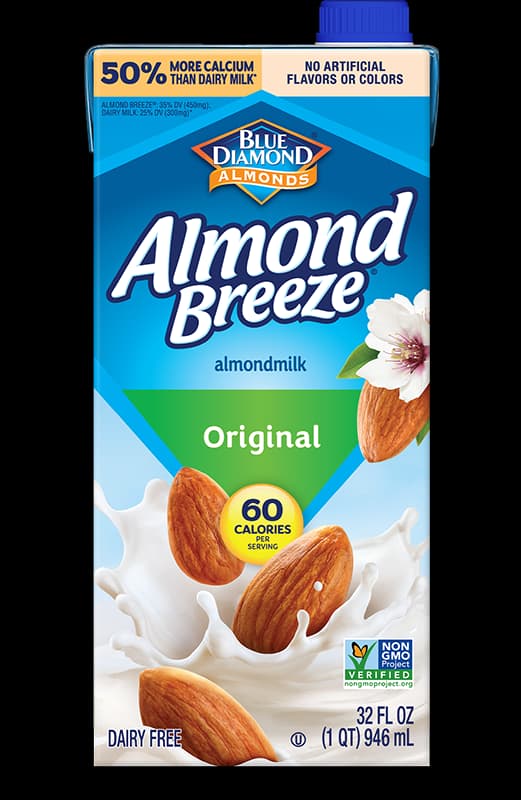 Shelf Stable Original Almondmilk