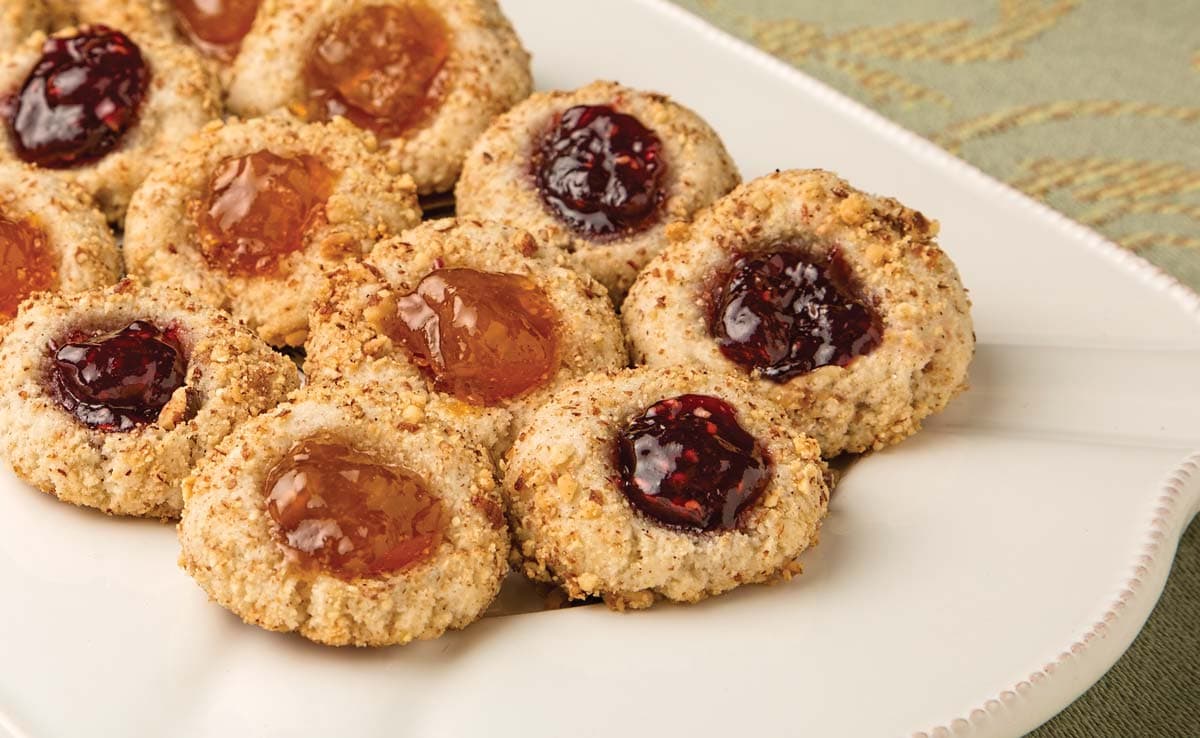 Almond Thumbprint Cookies
Nutrition Information
Total Fat
11g
Total Carbohydrates
10g
Cholesterol
5mg
Sodium
15mg
Dietary Fiber
2g
Sugars
6g
Protein
4g
Directions
Line two baking sheets with parchment paper.

Stir together sugar, butter, cinnamon and egg whites until creamy in a large bowl.

Place on baking sheets and make an indentation in the center of each with your thumb.

Spoon about ½ teaspoon jam into the center of each.

Bake for 15 minutes. Let cool completely.
Made with these products: