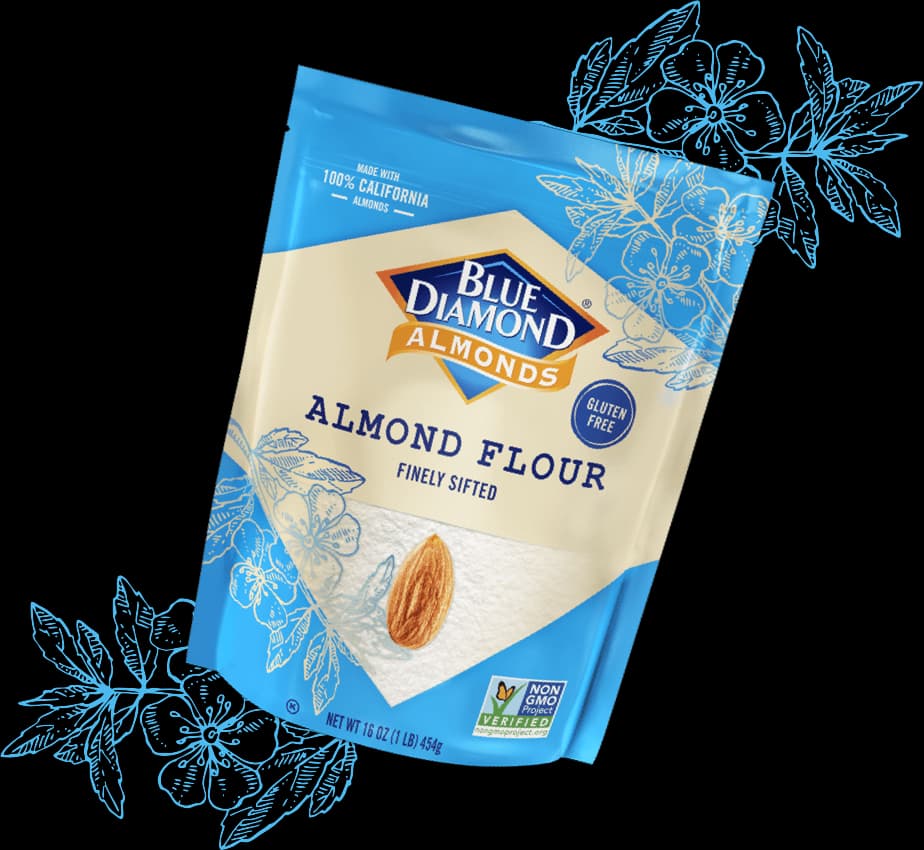 Baking with Almond Flour
Top Tips for Baking with Almond Flour
If you're baking with almond flour instead of all-purpose wheat flour, there are some key differences to keep in mind. To help get you started baking successfully with this grain-free alternative to traditional flour, here are 4 tips that can be important when baking with almond flour.
1. Use Eggs as The Leavening Agent
Since baking powder contains baking soda, baking powder cannot be used in almond flour baking. Instead, eggs (or applesauce or bananas) can be used as the leavening agent to help baked goods rise and achieve a light and fluffy texture.
2. Be Careful Not to Overmix
Almond flour is incredibly absorbent and easily becomes dry when over-mixed, leading to denser baked goods like quick breads or muffins. It's best to mix the batter by hand to ensure that all ingredients are well-combined without any lumps or dry spots remaining.
3. Add More Liquid for Thinner Batter
Since the dough will thicken over time because of the high concentration of almond flour, it's best to add extra liquid when baking to ensure the dough is kept moist and retains a spreadable consistency. To keep it dairy-free, try using Almond Breeze Almondmilk.
4. Substitution Ratios
Almond flour can be substituted 1:1 for wheat or other grain flours in any baking recipe, and you can also substitute half of the amount of almond flour with coconut, hazelnut, pecan, walnut, or macadamia nut flour, too!
Ready to give baking with almond flour a try? Check out the new Blue Diamond Almond Flour Cookbook, our digital recipe collection full of easy almond flour recipes, and our ultimate Almond Flour FAQ to learn more.