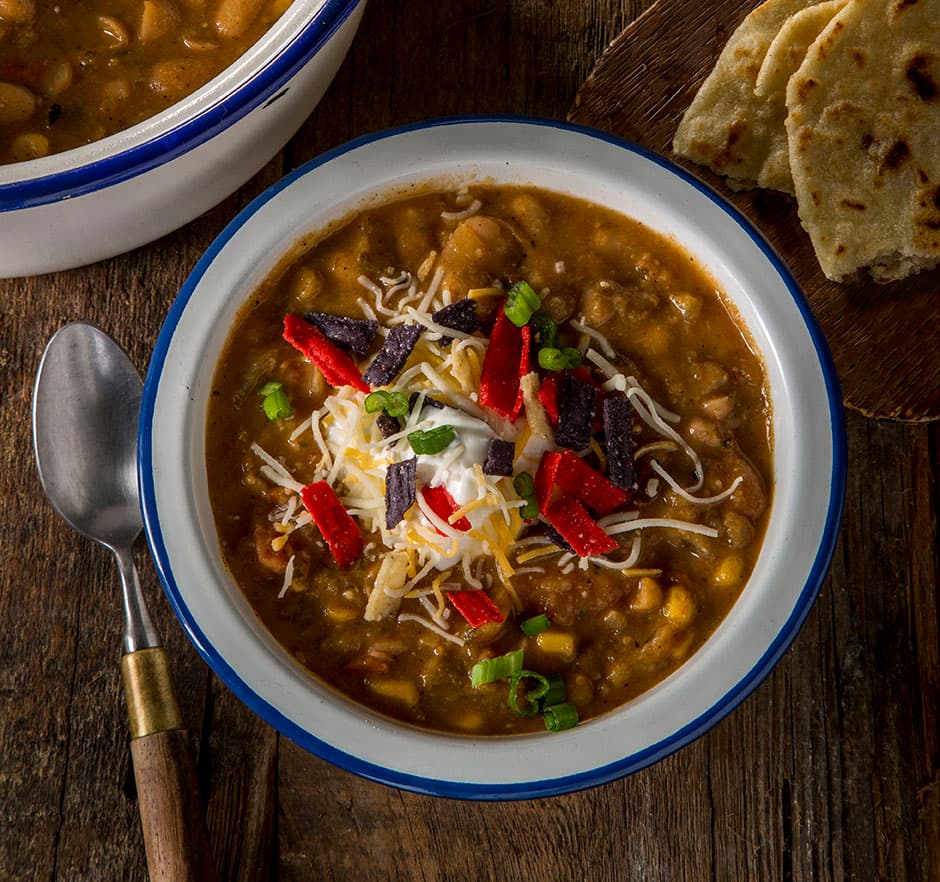 5 Winning Game Day Recipes
What To Serve At Your Football Dinner
Whether you're hunkering down to cheer on your favorite teams, or just want to make game day extra special, it all starts with the food. Sure you could order takeout and call it done but why not make something that is made with love? After all, when friends and family gather around the table some of the best memories are shared over a delicious home-cooked meal. That's why we've rounded up five show-stopping dishes that will score big at any game-day gathering. From Vegetarian Bean Chili to Cookies and Cream Oreo Cake, these recipes are sure to keep everyone well-fed while they watch their team fight for victory!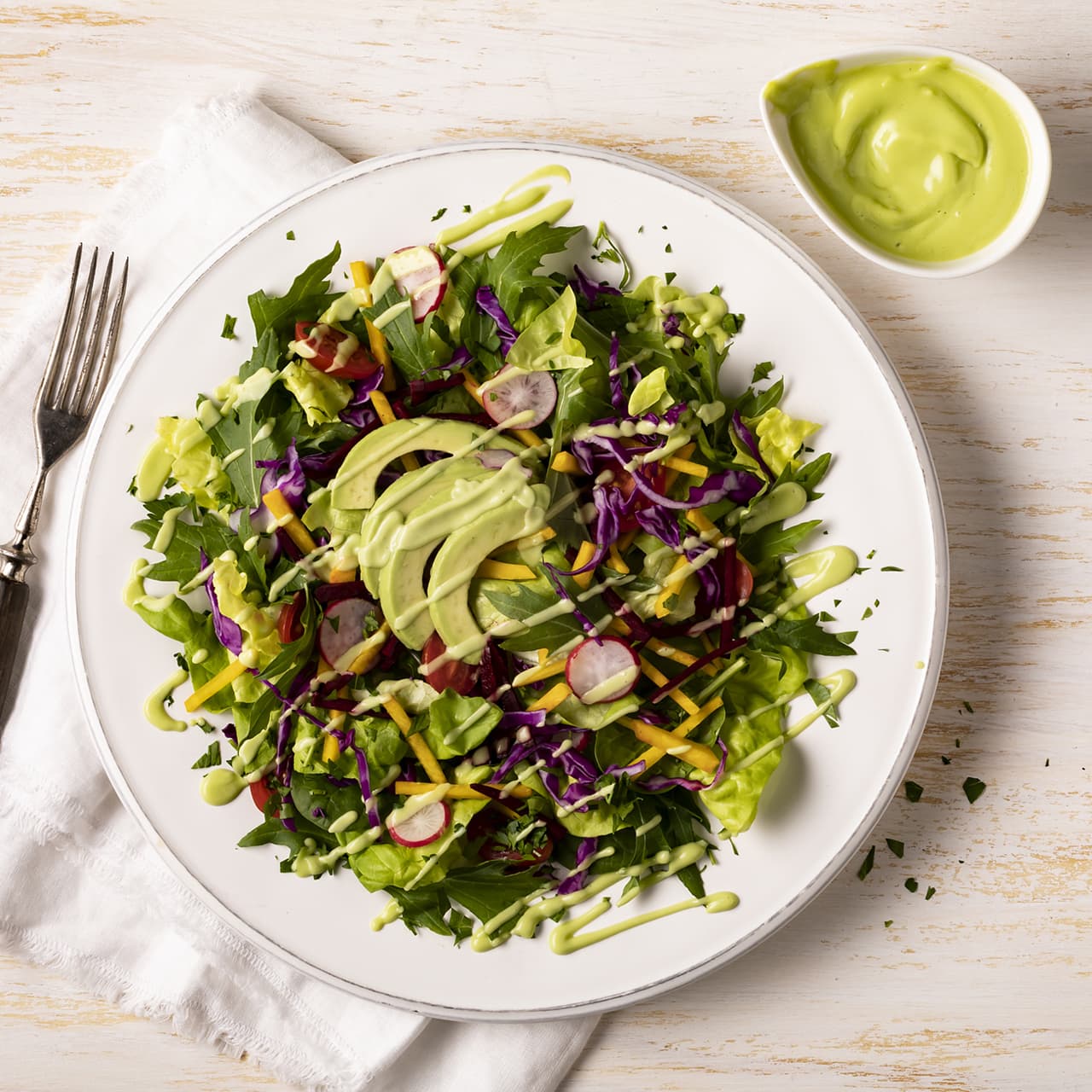 With game day around the corner, there's nothing like a creamy avocado dressing to give your game-day cuisine an extra kick of flavorful taste. This dressing can be the perfect addition to your veggies, tacos and more! Packed with a sensational blend of avocados, lime juice, and extra creamy almond milk, this recipe can easily exceed guests' expectations during game time. Whether it's used as a dip with Blue Diamond Nut-Thins or a topping, it's sure to make game day even more enjoyable.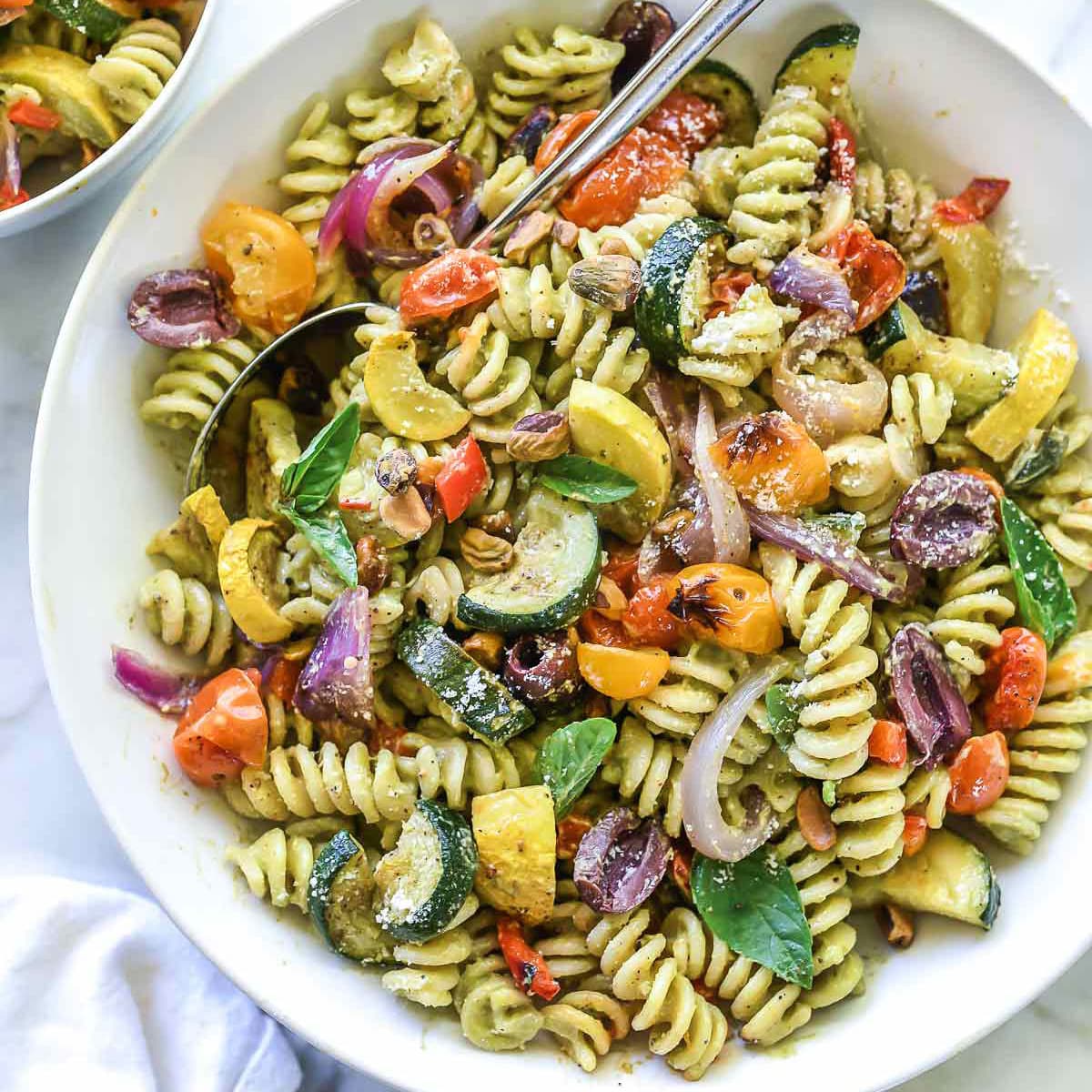 You don't have to sacrifice flavor when watching the big game! Creamy Avocado Pasta Salad with Roasted Vegetables is a delicious and nutritious option that satisfies everyone. It's an Italian-style salad that's packed with roasted vegetables, creamy avocado, and al dente penne pasta. The roasted vegetables add a complexity of flavor as they take on a smoky taste. A creamy lime vinaigrette elevates the flavors, made with almondmilk it gives this dish its unique twist. Traditional game day recipes are often unhealthy, but this salad is sure to delight even the pickiest of football fans!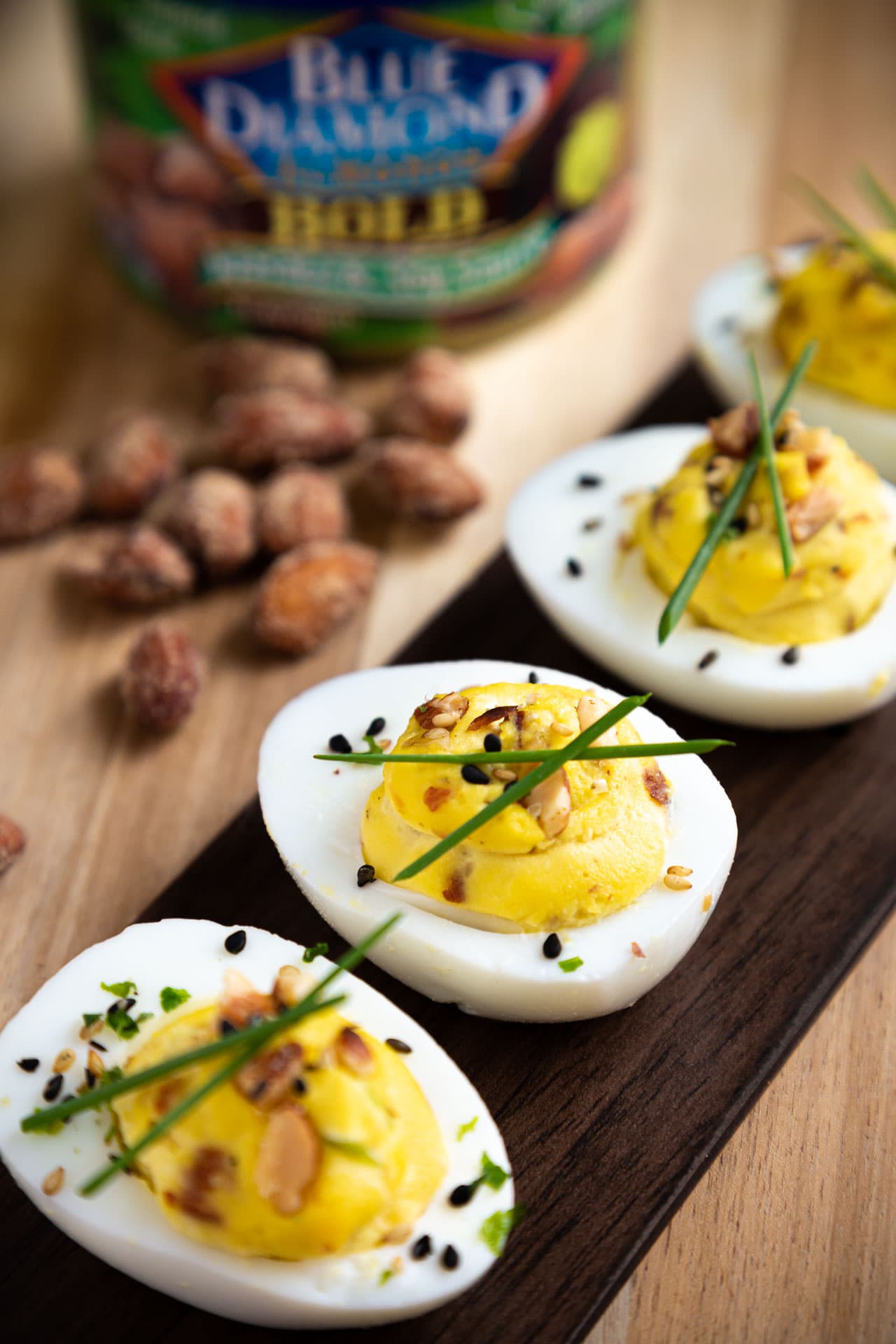 Whether you're looking to spice up football night or just have a fun appetizer, wasabi soy sauce deviled eggs are sure to hit the spot! This delicious and easy-to-make snack requires just a few ingredients and is sure to please any football fan. You'll want to start with boiled eggs that are peeled and halved lengthwise for the perfect serving size. The yolk mixture is your standard deviled egg mix with a spicy kick of wasabi, rice vinegar and the secret ingredient, Wasabi Soy Sauce Almonds. If you need football food ideas that won't break the bank or be too time-consuming to make, look no further than these delicious wasabi soy sauce deviled eggs!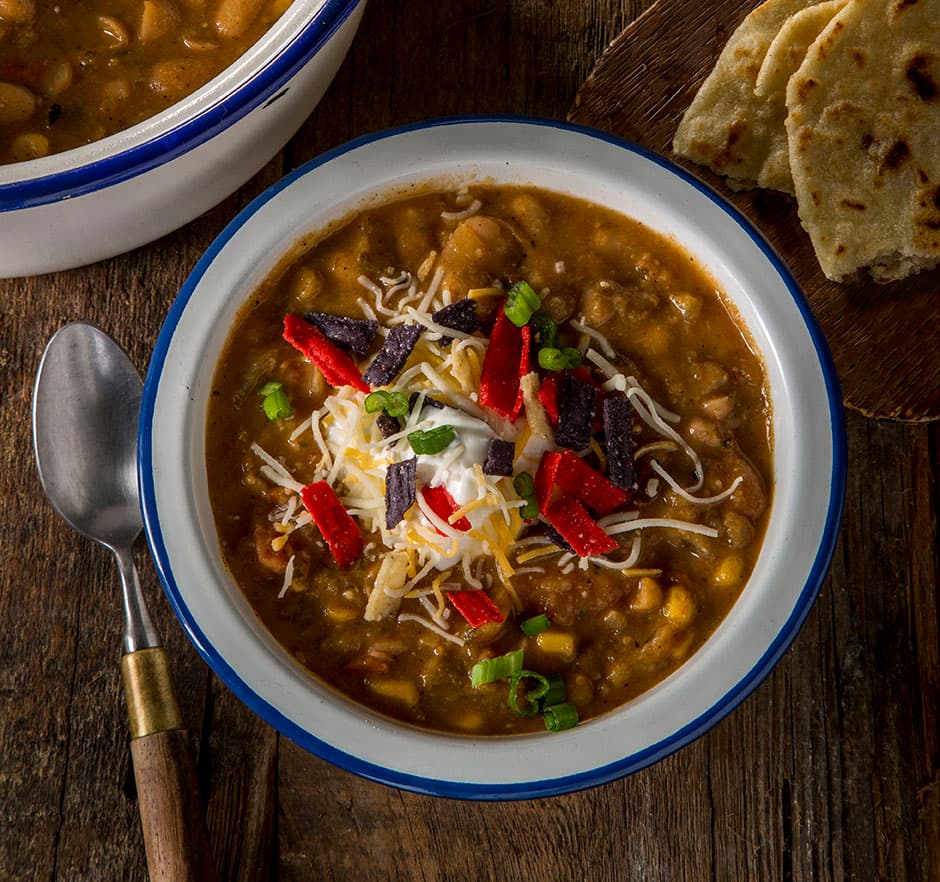 Vegetarian Bean Chili is the perfect game day food – it's easy to make, tasty, and can feed a horde of hungry game day fans! This hearty dish combines several fresh veggies and beans with flavorful spices, such as cumin, chili powder, and garlic. It's also great because you can customize it to fit any preference – add more veggies or even some protein if desired. Allowing enough time to simmer ensures that all of your flavors come together nicely. And at the end, when you're ready to plate your masterpiece? Serve it game day-ready with generous portions with a side of crispy nut-thins for a new twist!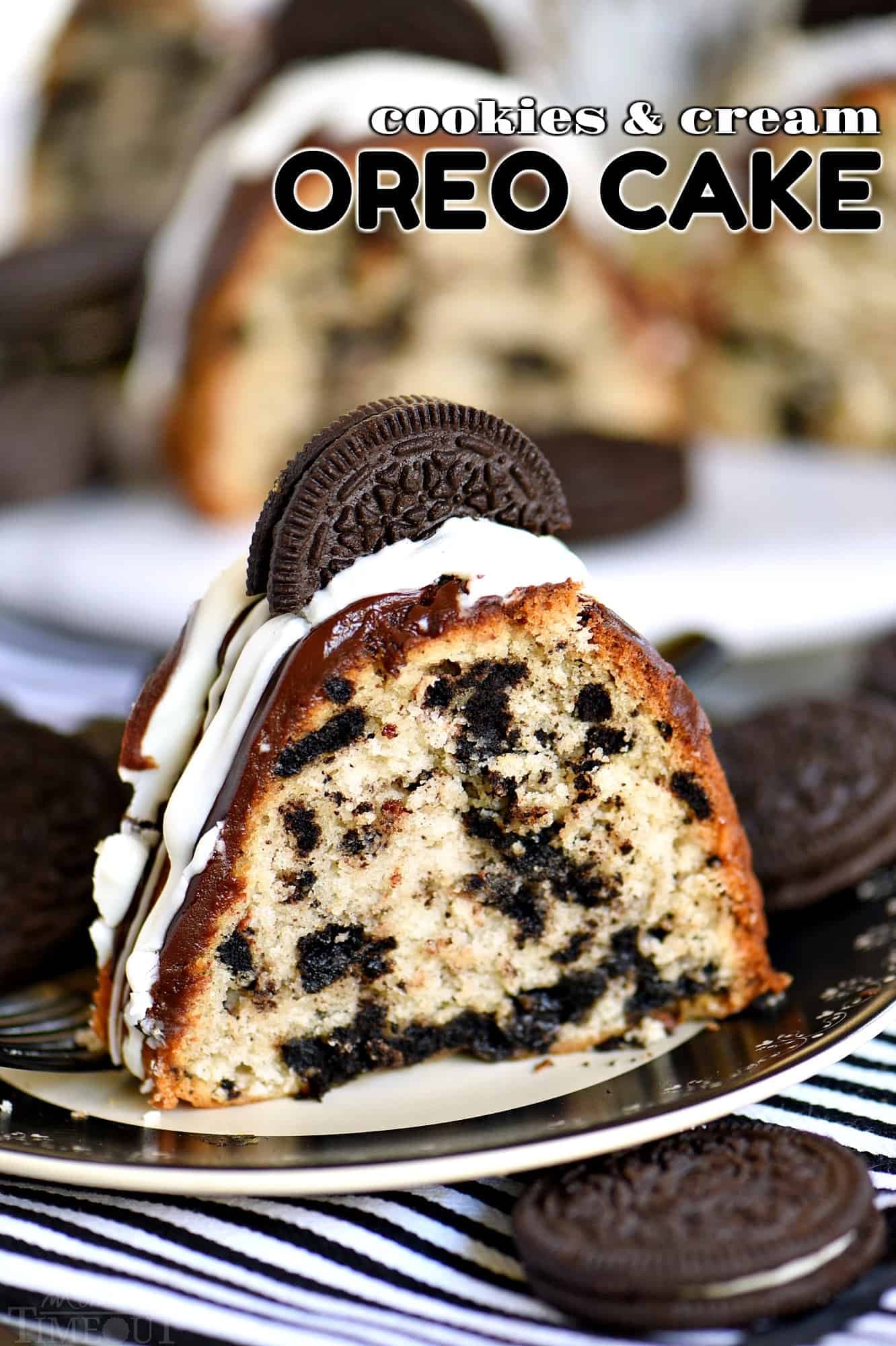 If you're looking for a game-day-worthy recipe that's sure to leave everyone satisfied, try making cookies and cream Oreo cake. Rich, velvety chocolate combined with crushed Oreos packs an irresistible punch of flavor that is bound to be a hit. This easy-to-make dish contains layers of delicious cake, your favorite Oreos, and rich chocolate icing. As it bakes in the oven, these layers will meld together creating a moist, decadent treat filled with crunchy cookie pieces throughout. Enjoy alone or bring it to your next game day gathering!
From hearty main dishes to sweet desserts, these recipes are guaranteed to make your game day extra special. Whether it's friends or family gathered around, a delicious meal is sure to heighten the atmosphere and create lasting memories! And while you'd never want to sacrifice flavor for health, there are plenty of ways to add flavor with nutritious ingredients, so your winning recipes don't leave anyone feeling full. With these five show-stopping dishes, you can't go wrong–the only question is: which recipe will be your star player? So grab your favorite team's jersey and get cooking–it's time for victory!