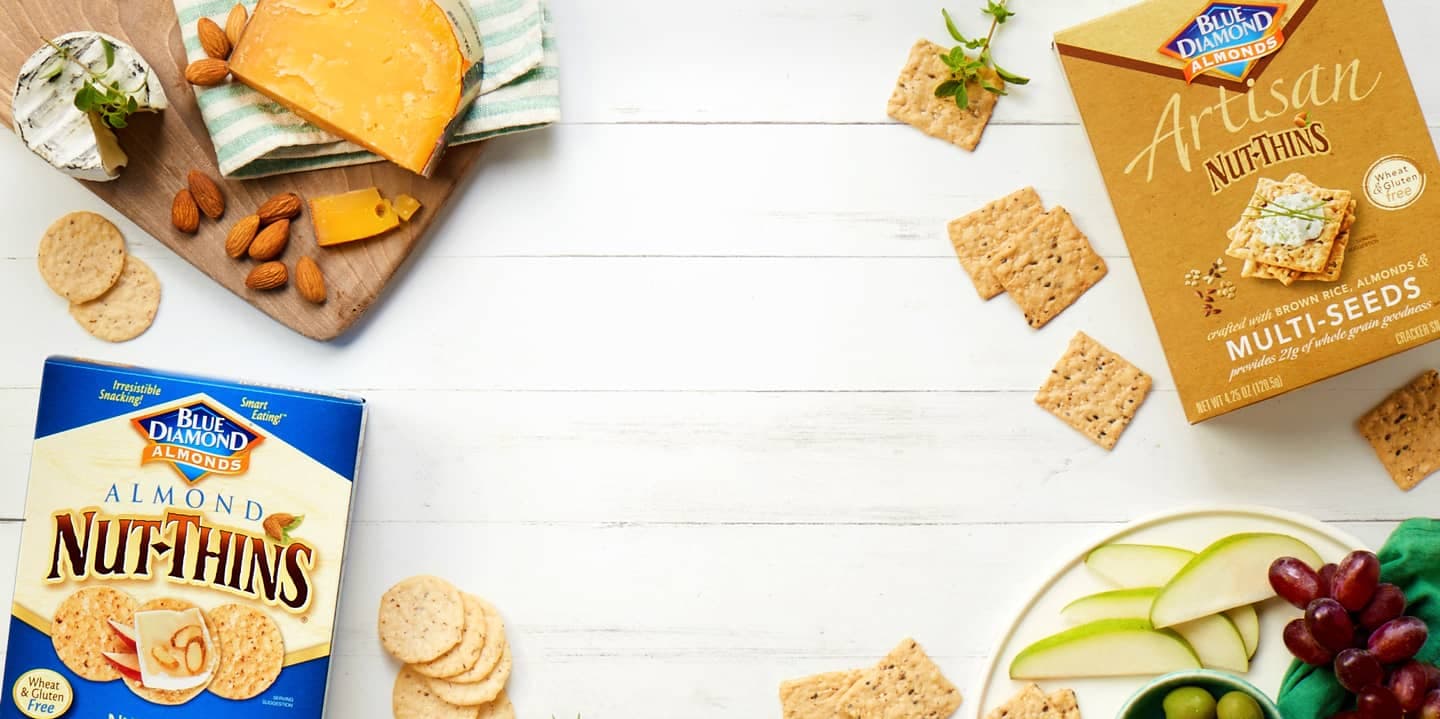 The Benefit of Almonds
See all the benefits of including almonds in your diet such as their nutritional value, diet-friendly flexibility, convenience, and support for California farmers.
A Nutritious Snack
Blue Diamond® Whole Natural Almonds Are Heart Smart. They are certified by the American Heart Association as a Heart Healthy Food.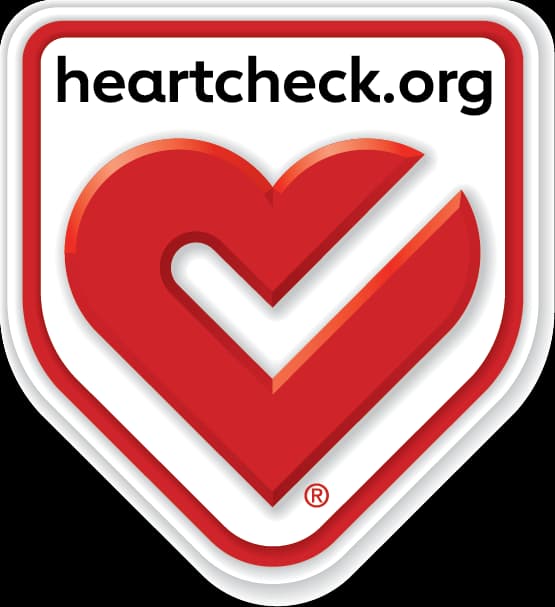 Scientific evidence suggests, but does not prove, that eating 1.5 oz. per day of most nuts, such as Almonds, as part of a diet low in saturated fat and cholesterol may reduce the risk of heart disease. See nutritional information for fat content.
Diet Friendly
If you're trying to reduce your weight, Blue Diamond® Almonds may be a good fit for all kinds of diets such as the Paleo, Keto, Mediterranean, and Gluten Free diet plans depending on your specific individual needs as advised by your nutrition professional.
Beyond including Blue Diamond's® almond products in your diet, be sure to check out our recipes to find great diet-friendly meal ideas.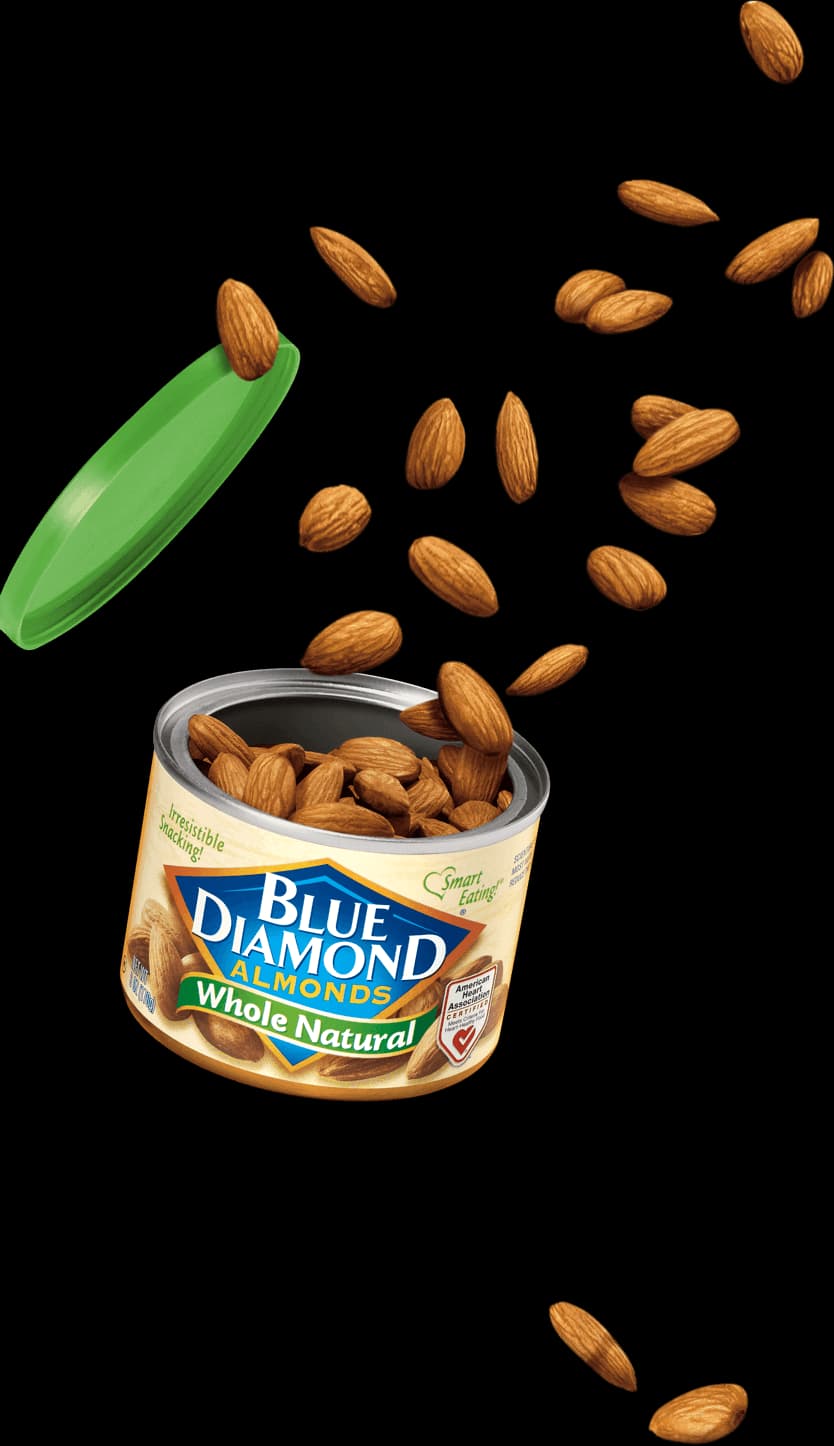 Made in California + Grower Owned
By choosing Blue Diamond, you'll know that your snack almonds and almonds in our Almond Breeze® almondmilk are being grown directly by our co-op of more than 3,000 growers in the California central valley.
Because Blue Diamond® is a cooperative, we know all of our growers, where their almonds are from, and the care they take from orchard to table to ensure their quality.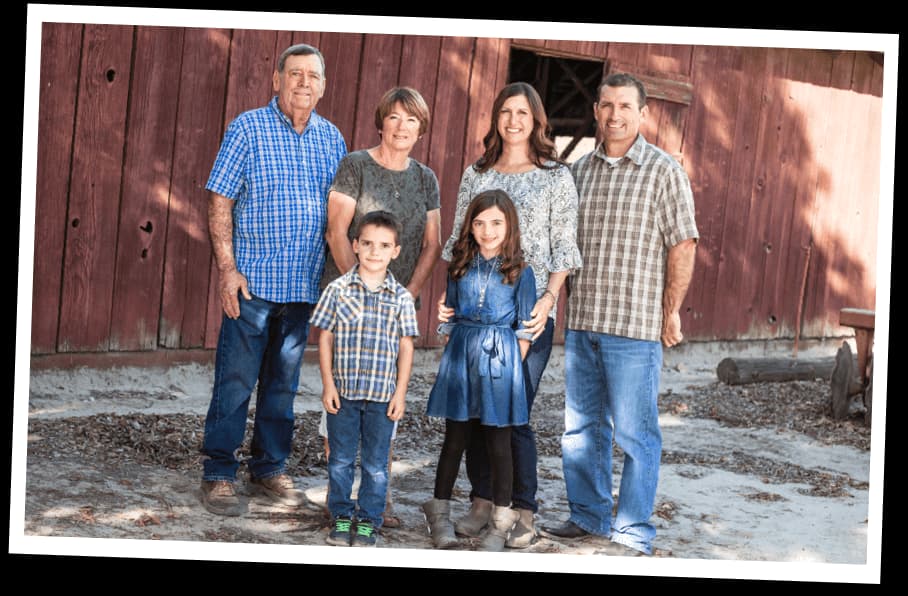 On the Go Snack
When you live a busy or active lifestyle, you know the importance of a portable, non-refrigerated snack. Blue Diamond® almonds are a great option for an on the go snack, whether you're running to the next meeting or going for a weekend hike.

Great flavor
Choosing to eat almonds doesn't mean you have to forego flavor. Blue Diamond's® lineup of products includes a variety of flavors to appeal to any palette such as the traditional Smokehouse® Almonds or the bold Sriracha Almonds.
Explore Blue Diamond's® wide selection of bold snack almond, almond milk, and almond product flavors!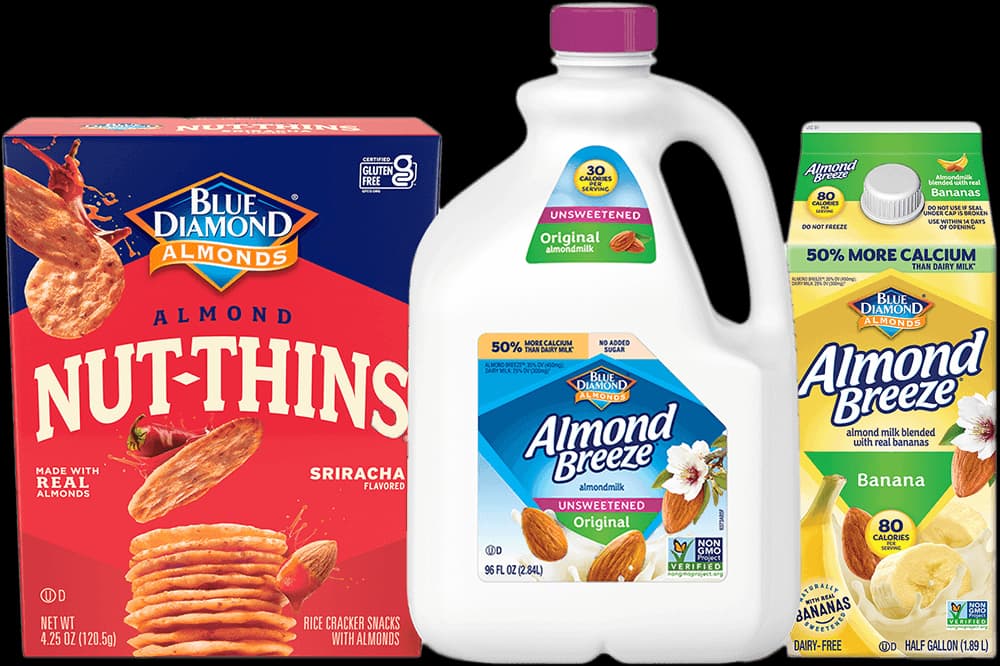 Explore These Great Blue Diamond Almond Products
Gourmet
Our finest blanched skinless nonpareil almonds provide a rich buttery taste sensation coupled with premium gourmet seasonings: Black Truffle, Garlic Herb, Sea Salt, and Rosemary Sea Salt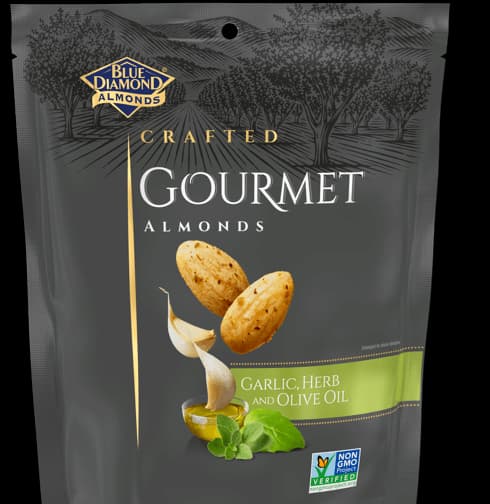 Almonds & Fruit
Specially seasoned Almonds paired with real dry fruit pieces, designed as an upgrade to traditional trail mixes or snack mixes: Dark Chocolate & Toasted Coconut, Sea Salt & Blueberry, Ghost Pepper & Cherry and Sweet Cardamom & Apple.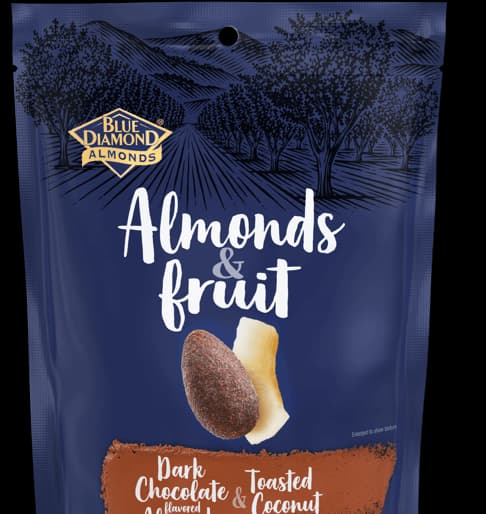 Almond Flour
Our finest granulation of almond flour, giving it properties very close to wheat flour. The product imparts a subtle almond flavor to the finished bake good, which enhances its taste profile. And unlike Wheat, it is gluten free and suitable for low-carb diets.